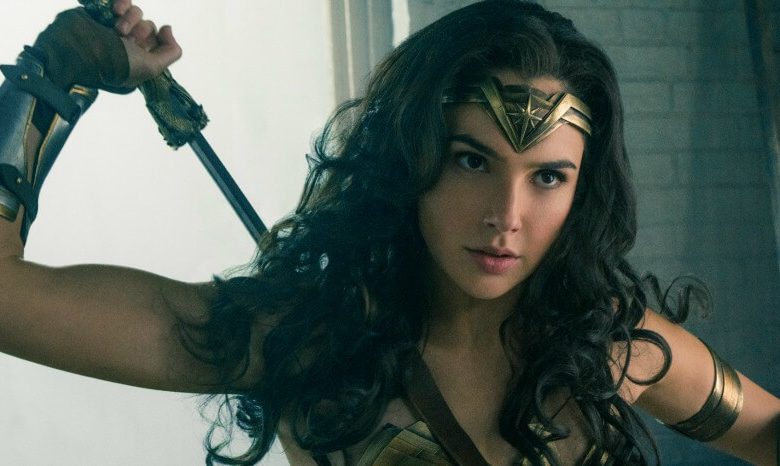 The new year is only a few days old, but consumers are already salivating over some of the shows and movies heading our way.
The next 12 months doesn't look very different than 2016's slate. Remakes. Reboots. Old shows brought back from the programming grave. Yet there's still significant optimism that Hollywood can deliver the goods in 2017.
Here are my Top 7 most anticipated projects for 2017, in no particular order.
"Star Wars Episode VIII" – The franchise came roaring back with "The Force Awakens," and the standalone saga "Rogue One" proved worthy of George Lucas' original vision. So what's next? Let's hope we'll see more of Luke Skywalker and less of any Death Star-like device. Director Rian Johnson is now in charge, which means a filmmaker weaned on the original "Star Wars" must make sure it stays true to the formula. Fingers double crossed.
"Fargo" season 3 – The show's second batch of episodes proved as compelling as any Oscar-bait film last year. And, unlike "True Detective," season 2 proved the creative team behind the series could repeat its successes. Some unlikely casting choices – Jim Gaffigan? – have us even more intrigued.
"Wonder Woman" (with an asterisk) – Gal Gadot IS Wonder Woman. She stole scenes from "Batman v Superman: Dawn of Justice," and the first two trailers are terrific. So why the asterisk? The press will transform this superheroine saga into another Gender/Culture War, no questions asked. Reviews will be warped in its favor. Critics will be deemed sexist. It could be like "Ghostbusters" all over again. Here's hoping it's flat-out great, and these tired arguments can be set aside for another day.
"Sneaky Pete" – Today's TV greatness often boils down to the showrunner. Would you line up to see anything new from Vince Gilligan of "Breaking Bad" fame? Of course. So news that Graham Yost ("Justified") is behind Amazon's "Sneaky Pete" and producer Bryan Cranston will appear in the series is all you need to know.
A New "Beck" album – No name, no release date. But you get the feeling this idiosyncratic star will drop something that we don't expect but can't stop listening to all the same.
War for the Planet of the Apes: This surprisingly gritty franchise should have been a bland cash grab. Instead, the compelling first chapter gave way to a terrific sequel. Now, the stakes have grown higher and Woody Harrelson is on hand to represent Team Homo Sapien.
"Justice League" – Who isn't curious about DC Comics' answer to Marvel's "The Avengers?" That said, should this go the way of "Batman v. Superman" and "Suicide Squad" the DC Comics movie-verse will need a serious reshuffle.
And what about other folks? I touched based with friends and readers on social media to see what's on their must-see list in 2017. Here are some of their responses:
Kregg Janke "John Wick: Chapter 2" for some good old ass kicking action entertainment and "Dunkirk" because Christopher Nolan can do no wrong.
Anthony Ho: In no particular order, these are the movies I plan on buying tickets for in 2017:
"Alien: Covenant"
"Guardians of the Galaxy, Volume 2"
"Thor: Ragnarok"
"Star Wars: Episode VIII"
"Wonder Woman"
"The Lego Batman Movie"
"XXX: The Return of Xander Cage"
"Kingsman: The Golden Circle"
"Transformers: The Last Knight"
"Resident Evil: The Final Chapter"
"John Wick: Chapter 2"
"Valerian and the City of a Thousand Planets"
"Spider-Man: Homecoming"
"Blade Runner 2049"
"Justice League"
Stephen Holben: My bet is we're gonna see werewolves coming back.. The last werewolf we saw was Jack Nicholson in "Wolf" in '94. Since then we've been through zombies, Dracula and lots of aliens (and I'm not just talking about democrats here), so I think its gonna be time for werewolves to come back around.
Eric Livingston Porvaznik:  The new Jesus and Mary Chain album, Adam Ant performing "Kings of the Wild Frontier" in its entirety and "Skull Island."
Michael Clarkson: I think the culture of cord cutting is a significant one in 2017. I think that will accelerate… a lot. It's also interesting that box office tickets sold in 2016 is the 19th historically, while #1 total gross. In short, that the average ticket price of $8.61 appears to be the only reason that the box office is as strong as it is…
I know a lot of folks who are truly done with movies in theaters. They watch at home. They niche watch their micro-targeted shows on Neftlix, Hulu, and Amazon. In short, it appears to be the democratization of entertainment. It's not entirely there yet, but it appears to be gaining momentum.
Craig Ramsay: "John Wick: Chapter 2"