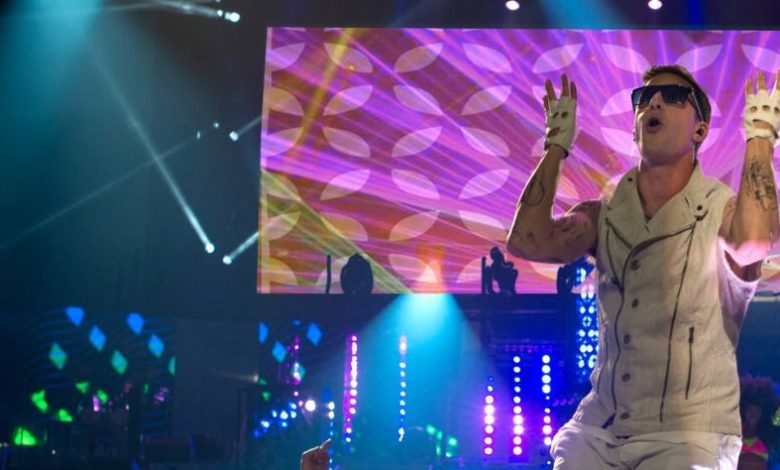 March's "Batman v Superman: Dawn of Justice" was divisive when it was supposed to be beloved. The summer's graveyard of flops including "Ghostbusters" and "Ben-Hur" promised excitement.
Spoiler Alert: They didn't deliver.
Still, 2016 has had plenty of gems to offer audiences. Many didn't get their proper due in their initial release. Here's a look at five underrated films from 2016 (so far):
The Nice Guys
Wow. They just don't make 'em like this anymore. Leave it to writer/director Shane Black to give the buddy cop genre a fun victory lap leagues better than its summer counterparts. And it did with a budget far smaller than most blockbusters.
The Nice Guys Movie CLIP - Deep Breath (2016) - Russell Crowe, Ryan Gosling Movie HD
The film's highlight comes from its two leads: Russell Crowe and Ryan Gosling. They play opposite '70s men with equal commitment and pizzazz. If "Guys" had gotten its proper due, the detective duo would be considered in the same league as classic buddy cop team ups like Riggs and Murtaugh.
Hilarious, fun and exciting, "The Nice Guys" was perfect summer popcorn fun. Hopefully, it finds itself a nice following on home video and VOD. And, hopefully, Black isn't tired of penning buddy cop pictures quite yet.
Popstar: Never Stop Never Stopping
"Popstar" was already being hailed as a cult movie when it first hit multiplexes. It didn't make much of a splash box office wise, but it's one of the funniest movies of the year (if not the funniest). Andy Samberg plays an exaggerated version of a Justin Bieber type in clever documentary form.
Popstar: Never Stop Never Stopping Movie CLIP - Limo (2016) - Andy Samberg, Jorma Taccone Movie HD
Maybe "Popstar" was a little too meta and surreal for the high prices of movie theaters. It's a flick built for a long VOD life. It's a midnight comedy if there ever was one. Samberg may not have the box office record of other comedians, but with this and "Hot Rod," he's one of the more consistent funnymen out there.
Keanu
No brainer. "Key and Peele" is a hit for Comedy Central. The sketches from the series often go viral online. Give them a movie, right? The trouble is, Keegan-Michael Key and Jordan Peele decided to do something wholly original, separated from their television personalities.
It was a hard sell for mainstream audiences. The two portray best friends working their way into a criminal underbelly in order to get back the cutest cat you have ever seen.
Keanu Movie CLIP - They Are Going to Murder Us (2016) - Keegan-Michael Key, Jordan Peele Movie HD
"Keanu" was hilarious. Peele and Key play off of each other like pros, and the absurd and simple premise is an absolute delight for action movie fans used to flicks like "John Wick." If nothing else, watch it for the cameo from none other than Keanu Reeves as a talking cat.
Criminal
Many would say "Criminal" took a pretty fair beating from critics and audiences when it was released in April. It simply ain't true. "Criminal" is a guilty pleasure with a wildly entertaining performance from Kevin Costner. He plays against type as a ruthless criminal with a head injury that makes it impossible for him to feel empathy.
Criminal Movie CLIP - In My Head (2016) - Kevin Costner, Antje Traue Movie HD
After a CIA agent is killed before he can reveal the location of a bomb, the CIA takes the man's memories and implants them into Costner's head. It's ridiculous fun. "Criminal" works like a movie made and lost in the 90s, only to recently be discovered. It's a B-movie rip-off of 90s classics like "Face/Off." "Criminal" was taken a little too seriously by critics and unfairly ignored by audiences. If you want to see Costner have some fun overacting, give this movie the chance you denied it earlier this year.
Blood Father
Mel Gibson isn't the A-list star he once was, but he can still hold a screen with the best of them. He gives (no joke) one of the best performances of his career in "Blood Father." To watch an actor with as much history as Gibson commit fully to a role like this is a pleasure from beginning to end.
Playing an ex-con working to help his daughter out of a sticky situation, "Blood Father" is a tight thriller with no wasted scenes. It's a perfect action movie with no time for conspiracy theories or other headache-inducing nonsense that weigh down lesser flicks.
There's a great motorcycle chase and some incredibly memorable moments from Gibson, both quiet and loud (literally). It's some of the best action of the year (no death by a thousand cuts here) and a movie that deserved a much wider release. If you need a film to remind you of Gibson's magnetic talent, be sure to carve out a night for "Blood Father."