Industry News
Opinion
Game Changer? Indie Doc '2000 Mules' Reportedly Snags $10 Million
Rebellious election expose leans on free speech platforms to reach public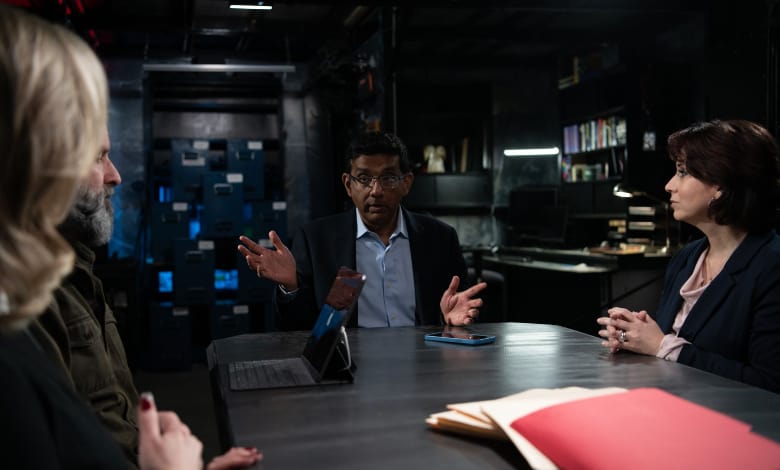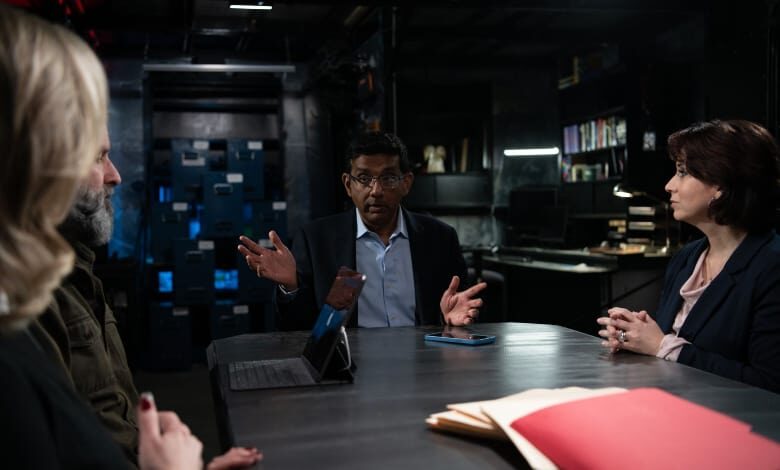 You may love or loathe Michael Moore, but the Michigan filmmaker ushered in a new era for documentary films.
Not only did Moore's early work ("Fahrenheit 9/11," "Bowling for Columbine") outgross many narrative films, he elevated the genre in the process. And, of course, he made partisan documentaries the new normal.
Bowling for Columbine (2002) - Open a Bank Account, Get a Free Gun Scene (1/11) | Movieclips
Now, streaming giants like Netflix offer a crush of documentaries for audiences to consider. Entertainment outlets give major coverage to documentaries like "Knock Down the House," All In" and Hillary," amplifying their reach and box office potential.
Still, the vast majority of documentaries fail to reach the $1 million mark at the U.S. box office. Most earn far less, generating income later on cable and streaming platforms.
If they're lucky.
Plus, documentaries rely on several key factors for their survival – critical reviews, film festivals, theatrical release and digital distribution pipelines.
"2000 Mules" blazed a different path, and the results are nothing less than spectacular.
RELATED: Meet These Outlaw Comics
The film, from veteran author and pundit Dinesh D'Souza, only graced select theaters for two nights before its May 7 digital premiere. Audiences can't stream it via standard VOD platforms like Google Play, iTunes or Amazon Prime. And no film festival would touch a documentary alleging fraudulent votes swayed the 2020 presidential election.
It still earned a staggering $10 million to date, according to D'Souza.
Having crossed $10 million in revenue, "2000 Mules" is now the most successful political documentary in a decade. I should know—it's the most profitable and most talked-about documentary since my own "2016: Obama's America," released 10 years ago in 2012

— Dinesh D'Souza (@DineshDSouza) May 12, 2022
How big is that achievement?
Last year's top-grossing documentary, "Roadrunner: A Film About Anthony Bourdain," earned roughly half that amount.
ROADRUNNER: A Film About Anthony Bourdain - Official Trailer [HD] - In Theaters July 16
The year before the pandemic struck, 2019, featured just one documentary eclipsing that total – "They Shall Not Grow Old" – $12 million.
How did "2000 Mules" do it? The subject matter, of course, is incendiary. Anything exploring the 2020 presidential results is sure to generate heat.
D'Souza brings a sizable fan base to his work, cultivated from previous hits like "2016: Obama's America" ($33 million) and "America: Imagine the World Without Her" ($14 million).
D'Souza anticipated his film would face censorial head winds from traditional outlets like iTunes, Facebook, Twitter and Google. So he skipped them entirely, selling the film via Locals.com and Rumble.
Those newer platforms embrace free speech and feature far less censorship than other Big Tech giants.
The result? One of the biggest film surprises of 2022, or any other year, for that matter.
"2000 Mules" has been relentlessly fact-checked by partisan media outlets. D'Souza has fought back on social media.
Most documentary films, however, receive little to no fact checks.
Audiences can love or loathe "2000 Mules." The film's financial tally, after just a week of digital release, suggests the Hollywood rules just dramatically changed.