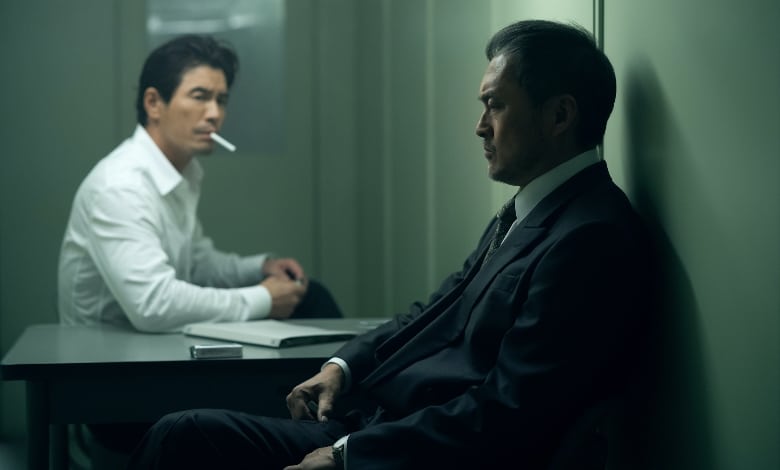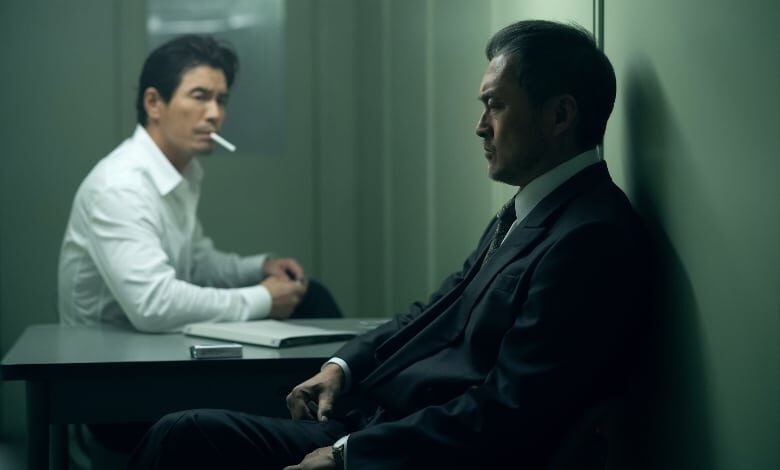 Sometimes it's hard to fathom how much great television is out there, what with the "Attention Economy" in full bloom.
This has been another stellar year for television.
A "Top Ten" list seems almost quaint, and even a "Top Twenty" roundup means many great shows will be missed. Yet to just throw up a list of 30 shows seems to defeat the purpose, so I present to you my Top Twenty TV shows of 2022.
But first, a few honorable mentions:
"Reacher" "The Lincoln Lawyer" and "Peacemaker" turned out to be entertaining shows. "Big Mouth" bounced back to its old form of raunchy educational spiciness; I'm still pissed at Netflix for canceling "Teenage Bounty Hunters" but have to admit the very similar "Fakes" was pretty enjoyable;
"Snowpiercer" got off the train and was better for it; "The Umbrella Academy" had its best season so far; "The Bastard Son & The Devil Himself" was a solid, adult version of Harry Potter and "The Gilded Age" had me scrambling for New York architectural history.
The Bastard Son & The Devil Himself | Official Trailer | Netflix
"The Peripheral" was as mixed a bag as "Westworld," both by the same creators Lisa Joy and Jonathan Nolan, while "Vox Machina" was a delight and almost cracked the Top Twenty…
Top Twenty Shows of 2022
20. The Sex Lives of College Girl (HBO/Max) — Mindy Kaling ("The Office") delivers a show full of kindness, humor and lessons learned as we follow four freshman girls navigating their first years at university.
19. American Gigolo (Showtime) — Jon Bernthal continues to prove he can carry a show in this remake of the subpar 1980 movie starring Richard Gere.
18. Euphoria (HBO Max) — Sydney Sweeney is a total babe to be sure, but don't kid yourself. Zendaya's performance is the only thing keeping this wacky show about teens, drugs and sex afloat.
17. Industry (HBO Max) — This show likely won't get a third season given the recent purges at HBO Max by Warner Bros. Discovery, but "Succession's" little sister does all right in detecting how awful people can be to each other in the pursuit of money and success.
16. Love Death + Robots (Netflix) — "Jibaro" was the second memeiest meme in 2022, surpassed only by Wednesday's dance number, but overall Netflix delivered a solid season of this fantastic animated show.
15. The Sandman (Netflix) — Wow, did this show have sublime moments of superb television and then trail off into the wilderness. That seems to be the way with Neil Gaiman-inspired shows including "American Gods" "Good Omens" and now "The Sandman" have all had moments of brilliance followed by pure boredom.
14. The Old Man (FX) — No way this show should've worked, but it did. The Jeff Bridges vehicle proved highly entertaining if not entirely implausible on every single level.
The Old Man | First Look at Season 1 | FX
13. Winning Time: The Rise of the Lakers Dynasty (HBO/Max) — This show did the impossible… it made me care about the Lakers, see Kareem Abdul-Jabbar (Solomon Hughes) in a new light and hold him in even greater esteem, make me appreciate so much more just how fun Magic Johnson (Quincy Isaiah) could be as a player and person, how passionate "Mr. Logo" Jerry West (Jason Clarke) was, how competent Jeanie Buss (Gaby Hoffmann) is as an executive and more.
It still comes down to this. John C. Reilly is one of the greatest actors of his generation, and he proved that again with his work as owner of the "Showtime" Lakers Jerry Buss.
12. The House of the Dragon (HBO/Max) — It turns out I had less interest in this show than I foresaw. I wasn't one of the haters in how "Game of Thrones" ended, but I found the return to Westeros tedious.
What remains, however, as the singular highlight of this show and this season was how well it portrayed the insanity, the politics, the physicality of giving birth and raising children. Other than that one horrible scene in "Mad Men" where Betty Draper (January Jones) is being wheeled into the operating room, nowhere has giving birth been portrayed with greater horror outside of Horror and for that "Dragon" is worth the watch.
11. Rick and Morty (Cartoon Network) — The cult smash roared back to form with an excellent season. Every episode seemed to click in terms of story, humor and the meta storyline.
10. The Lord of the Rings: The Rings of Power (Prime) — This show took a long time, like five episodes, to get into it but when it did it delivered. It's not the books or the movies, but it's still LOTR, and that's worth celebrating.
9. Beforeigners (HBO/Max) — I love this little show from Norway. What's it about? Well, groups of immigrants are arriving on the shores of Oslo only the hook… they're from different time periods in Norway's history: the Stone Age, the age of Vikings, and the late 19th century. If that doesn't grab you… well, you lack imagination.
We follow a jaded detective Lars Haaland (Nicolai Cleve Broch) and his partner Alfhildr Enginsdottir (Krista Kosonen) (from the Viking Age) as they solve crimes in a rapidly changing Norway.
Beforeigners: Official Trailer | HBO
It's a meditation on the impacts of immigration even though all the immigrants are from the same nation, just a different period of time. A clever device as it takes away issues found in immigration such as multiculturalism and ethnicities. Or does it? That's part of the joy of the show, and it's fascinating to watch Stone Age, Vikings, and Victorian Age peoples navigate our present day.
8. The Marvelous Mrs. Maisel (Prime) — This season was a solid reminder of how joyful television can be without guns, violence or extraterrestrials.
7. Wednesday (Netflix) — I love "The Addams Family" and was looking forward to this show and it didn't disappoint. Some fans couldn't accept that this was a show only about Wednesday or that she was estranged from her mom Morticia (Catherine Zeta Jones) at the beginning, but the humor was spot on and reminiscent of Charles Addams' early work.
"Thing" (Victor Dorabantu's hand) was awesome and while dubbed "Wednesday at Hogwarts" the show totally worked for me. Oh yeah, and there was that dance number.
Wednesday Addams | Dance Scene | Netflix
6. Station Eleven (HBO/Max) — What an amazing bit of drama that explores what acting and theater is all about, oh and there was also a virus and gripping apocalypse tale, too. This show stuck with me all year.
Any show about theater and actors as a subject is therefore rendered dependent upon the performances, and this show delivered, especially the chemistry between the two leads… Young Kristen (Matilda Lawler) and Jeevan Chaudhary (Himesh Patel). It's a haunting show about loss and the power of theater to heal.
5. The Boys (Prime) — The best season of the superhero saga so far – biting, dark, funny, gross and brilliant.
4. Yellowjackets (Showtime) — This series caught a lot of people by surprise, and while it's hard to put a finger on exactly what elevated it into the top five (was it the acting, dialogue, story? Each comes to mind) it just had a feel about it … of old secrets coming out and the subsequent unraveling captured 2022's mood to perfection.
Yellowjackets Returns March 24 | Season 2 | SHOWTIME
It shouldn't go unnoticed that Christina Ricci was in two of the top ten shows of 2022, here in "Yellowjackets" as the deliciously cast Misty Quigley and in "Wednesday" as Marilyn Thornhill.
3. Better Call Saul (AMC) — The last season of arguably one of the best shows ever made delivered the goods. This is the end of the "Breaking Bad" universe (as far as we know), and while not its best season given the confusing timeline, the scene with Kim Wexler (Rhea Seehorn) bawling on the airport shuttle will forever be one of the most poignant moments in television of all-time.
2. Stranger Things (Netflix) — I can see a case for "Wednesday" and "Stranger Things" swapping places on this list, but the latter had a phenomenal season that shouldn't be forgotten. Look, I'm Gen X and I don't care how much this show panders to my generation as I love every minute of it. It's amazing how a television show can be a time machine and take you back to exactly how the 1980s felt and looked.
1. Tokyo Vice (HBO/Max) — Like many of you I thought I was done with Japan, rain-soaked neon Tokyo at night, the Yakuza, even Ken Watanabe.
Nope. Turns out I still love all those things.
This is the only show I watched twice this year, and that says something. I was riveted. I had read the memoir by Jake Adelstein way back in 2009, liked it, and then promptly forgot all about it until this show. Jake's experience as the first American reporter on the Police Beat in Tokyo is part travelogue, part excellent mystery, and part character study in cultural adaptation.
Ansel Elgort is fantastic as the aforementioned Jake, plus Ken Watanabe as Hiroto Katagiri, Rachel Keller as Samantha, and Shô Kasamatsu as Sato all do amazing work to bring this story alive. It says something about the power of a very real Tokyo to capture the imagination even when up against the magical world-building of Hawkins, Westeros, post apocalyptic Chicago, Middle Earth, the kingdom of Dream this year… Tokyo for the win.
What Was the Worst Show of 2022?
It's a tie between "The Flight Attendant" (HBO/Max) and "Human Resources" (Netflix). Nothing to say about either except to avoid them.