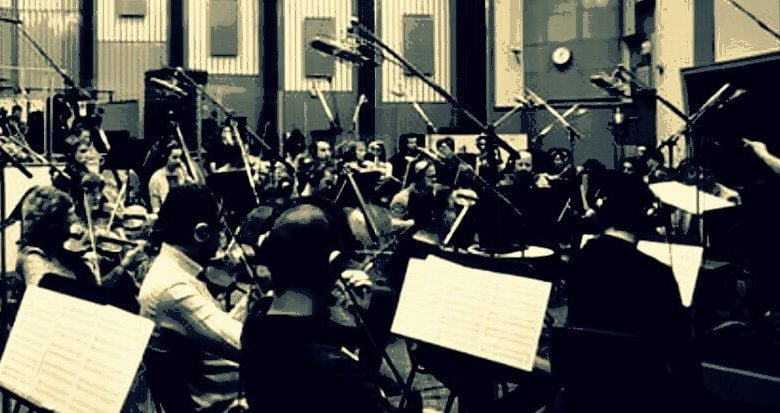 Film scores are simply taken for granted these days.
They've become so much a source of background noise for movies. They rarely take center stage.
It isn't always the case, though. It often depends on the director. If you have someone like an Aronofsky or Nolan, the scores are a very prominent part of the movie and influence the audience's emotions.
All scores, in my opinion, come from a place of classical musical history. The most groundbreaking composers, like Carter Burwell ("Raising Arizona") or Johann Johannsson ("Sicario"), are able to blend their own mix of originality and retrospective nostalgia.
Sicario - Sneak Peek 'Visual Soundtrack' - In Cinemas October 8
Lalo Schifrin's "Dirty Harry" score is a great example of an "atmospheric" versus a "solipsistic" achievement. It's one reason John Williams' best scores are the ones where he is stepping back from ripping ideas from the masters.
Contrarily, I love his scores for the "Indiana Jones" franchise, "Star Wars" and "Superman." Yet they're so derivative they leave me in the unenviable position of knowing from whence they come.
The Bernard Herrmanns of the world are able to integrate what a score should convey about a movie without drawing too much attention to themselves.
10 of the Best: Bernard Herrmann Film Scores
Some movies also use songs to great effect, while directors Terrence Malick and Stanley Kubrick are unequalled in their use of existing classical music. Nobody does it better than them.
For now, here are 18 movie scores every film aficionado should hear.
Hans Zimmer, "The Dark Knight"
Alexandre Desplat, "The Ghost Writer"
Anton Karas, "The Third Man"
Maurice Jarre, "Lawrence of Arabia"
Jerry Goldsmith, "Alien"
Johann Johannsson, "Sicario"
The Dust Brothers, "Fight Club"
Steven Price, "Gravity"
Terence Blanchard, "25th Hour"
Howard Shore, "Gangs of New York"
Jonny Greenwood, "There Will Be Blood"
Vangelis, "Blade Runner"
Carter Burwell, "Miller's Crossing"
Harold Faltermeyer, "Beverly Hills Cop"
Thomas Newman, "The Shawshank Redemption"
Ennio Morricone, "The Untouchables"
John Murphy, "Sunshine"
Bernard Herrmann, "Taxi Driver"
---
Henry Papale is the co-host of "The Franchise" podcast