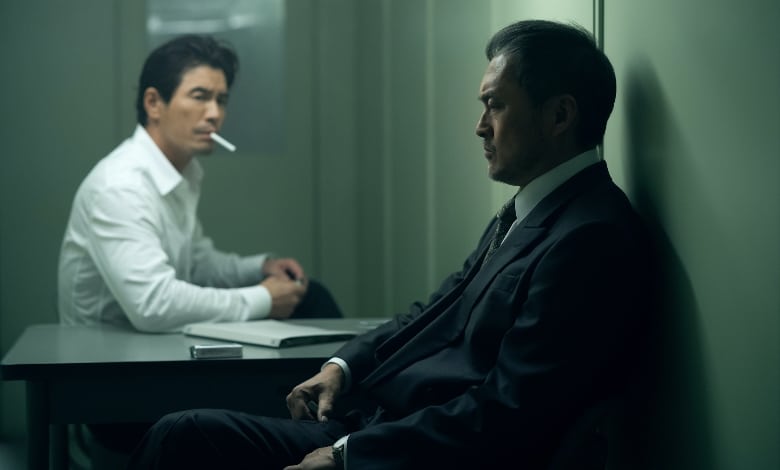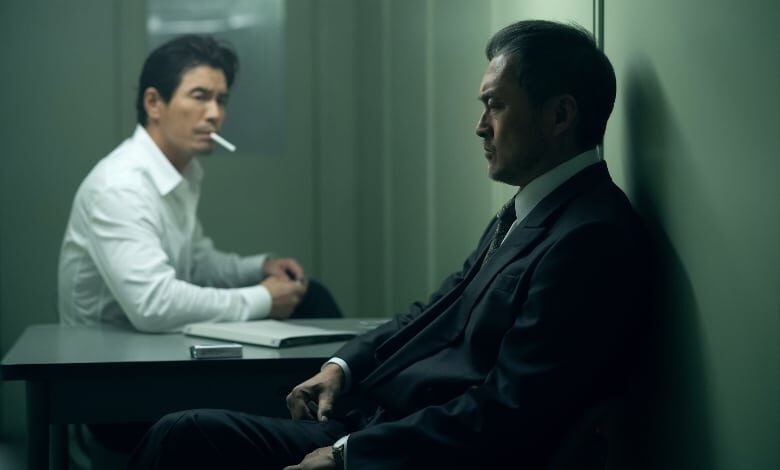 It's easy to lose sight of an excellent TV series.
We lead busy lives, and there's been a lot of outstanding shows produced over the past few years. Here's a quick list of great shows that you might have missed the first time around.
EUROPEAN SHOWS
"Peaky Blinders"
I'm still amazed when I run into someone, and it happens enough, who hasn't even heard of this show. It'd be like not being aware of "Dallas" during the 1980s.
Not everyone subscribes to Netflix, though, and the show took its time before airing its sixth and final season.
There is God and there are the Peaky Blinders - BBC
Set in England post-World War I, the show follows Thomas Shelby (the brilliant Cillian Murphy) and the Shelby clan as they rise from a local street gang to one of the most powerful crime syndicates in Europe. It's well acted, well written and beautifully shot, and critics sang its praises, too.
"Babylon Berlin"
To say that the United States is a lot like the Weimar Republic is a little too on the nose, but this show perfectly captures antebellum Germany before the start of World War II. "Babylon Berlin" follows veteran of World War I Inspector Gereon Rath (Volker Bruch) and his partner Charlotte Ritter (Liv Lisa Fries) as they navigate the increasingly complex and treacherous world of Berlin in the "Roaring Twenties."
The most expensive television show ever made in Germany is worth the trouble of subtitles, and we still have one season still to go here in the States. Season 4 should be dropping before the end of 2023.
"Beforeigners" — This quirky little show has a fun hook: what if a bunch of immigrants washed up on the shores of Norway but they are all Norwegians just from different time periods (Victorian, Viking, Paleolithic) and just like any immigrant they have to navigate and integrate into Norway's modernized society.
Oh, and it's a detective show with partners Lars Haaland (Nicolai Cleve Broch) and Alfhildr Enginsdottir (Krista Kosonen) solving a series of crimes involving time travelers. It's actually quite clever and a joy to watch.
"30 Coins"
This creepy Spanish horror series made the hair on my arms rise a few times with its tale of the 30 coins Judas received for betraying Jesus, and a portal into a mirror universe full of dark spirits and creatures. Is it the very Gates of Hell?
30 Coins: Official Trailer | HBO
You will root for Father Vergara (Eduard Fernández) and his sidekicks Elena (Megan Montaner) and Paco (Miguel Ángel Silvestre) as they battle a corrupt Pope. Think "Catholic X-Files" and you have a good bead on this show.
"Ghosts"
The U.S. version is unwatchable, but I felt the same way about the stateside version of "The Office" – I was too comfortable with the BBC version of the characters. The U.K. "ghosts" is worth seeking out. Clever jokes, smart storylines, lovable characters and no commercials make this a must watch.
"Ragnorok"
From Norway comes another clever show about Thor/Magne (David Stakston) and his brother Loki/Laurits (Jonas Strand Gravli) as teenagers. It's not the Marvel Cinematic Universe but a fun, coming-of-age tale set in a coastal town with interesting characters.
"Alice in Borderland"
This Japanese show is similar to the superior "Squid Game" but more "gamer" in that it's filled with interesting puzzles and challenges the main characters must survive. Two seasons await you with a third due sometime in 2024.
Alice in Borderland | Official Trailer | Netflix
U.S. SHOWS
"Hanna"
I loved the 2011 movie of the same name with Saoirse Ronan and Eric Bana, and this TV version holds its own. It's a fantastic tale of a father and daughter and of mothers… two to be exact: one that's been shot dead and a second who must be killed.
"The Expanse"
This is one of the best science-fiction shows ever made, and yet too many genre fans haven't watched it all the way through. To be fair, It had a bumpy first season on the Syfy channel. Then Prime picked it up after season three. The show sadly ended with a lackluster sixth season, but the previous four remain stellar television.
Mars, Earth and the Belt are mired in politics and limited resources and must confront the emergence of alien wormholes that takes them to new systems all over the galaxy.
"Warrior"
This vibrant show was lost on HBO's sister channel Cinemax for two seasons but now with the creation of Max it is available to a whole new audience. Even better? A new season just dropped, making it the perfect time to catch up.
The show comes from the mind of Bruce Lee and is set in 19th Century San Francisco during the Tong Wars. Expect lots of brilliant martial arts and family drama during a fascinating, and unexplored period in U.S. history.
"The Americans"
In 2010 the FBI caught 11 spies from the former Soviet Union living deep undercover in suburbs and cities along the East Coast. That alone is enough to sell this amazing show and give you the necessary context for this spy thriller/family drama.
Oh, and "The Americans" finally gave brilliant character actor Margo Martindale a chance to shine. Or, it could have been season two of FX's "Justified." Either way, you should watch both.
"Tokyo Vice"
There's just one season of this HBO drama available so far, but those episodes are well worth your time. The series follows Jake Adelstein (Ansel Elgort) the first crime reporter for the Yomiuri Shimbun in Tokyo as he uncovers a malicious insurance scam run by a Yakuza family. Jake finds himself ensnared in the Yakuza and police politics. Famed auteur Michael Mann directed the show's first episode.
Ridley Scott attempted the "Rashomon" set up in the dismal "The Last Duel," but approaching this story from different points of view is done to perfection. We see multiple sides of Noah Solloway (Dominic West), a writer juggling an affair and its fallout while writing a new book.
The Affair | Seasons 1-3 Super Trailer | Ruth Wilson & Dominic West SHOWTIME Series
The attention to detail is what makes this show sing, from the different character quirks to their signature clothing style and points of view. We also see how the characters place a different emotional significance on critical events. Once you get a handle on how each character sees their reality it's illuminating.
"Masters of Sex"
Another Showtime hit that many missed, this one follows the lives of famed sexologists Johnson and Libby Masters. Brilliant acting by Michael Sheen as Dr. William Masters and Lizzy Caplan as Virginia Johnson, the historical drama shows people who challenged and changed a lot of thinking back in the '50s and '60s.
"Midnight Mass"
You might think the "priest as a vampire" angle is anti-faith or anti-Catholic, but neither assessment is accurate. The series treats faith as important and ultimately triumphant in the face of evil. It's a well done horror story with a few twists and turns you won't see coming.
CORRECTIONS: Syfy aired "The Expanse" for its first three seasons. A previous version of this story shared the wrong information. The Showtime series "Masters of Sex" was incorrectly labeled in an earlier version of this story.