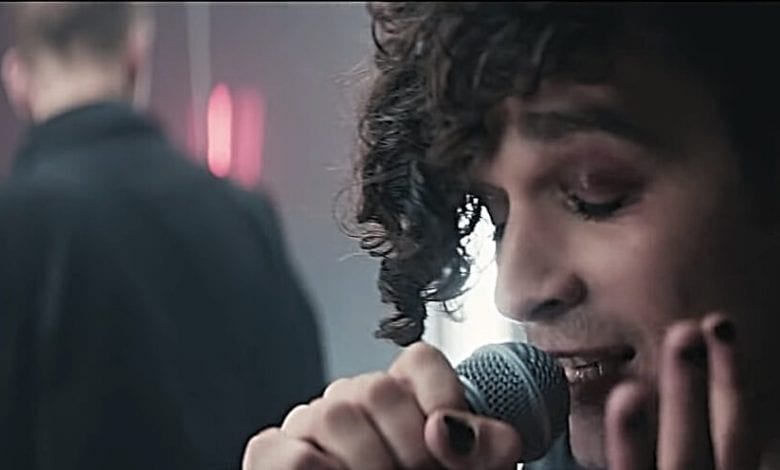 Because we can't have nice things, my list of "14 Killer Pop Songs You've Never Heard Before" drew both compliments (Yeah! Del Amitri!) and derision (Come on! Nobody likes Camper Van Beethoven!).
The story also generated several thousand corrections that felt a lot like insults.
To that I say… fah! FAH, I say!
Everybody knows the music you grew up with is the best music, though. It's settled science. But I shall acquiesce, to a small degree, and try to incorporate songs from the current century for round two.
Without further ado, here's another batch of songs you should know. If you don't know them you're a bad person and should feel badly.
'I Wanna Get Better' – The Bleachers
Remember fun.? That band that had two hits ("We Are Young," "Some Nights") about eight years ago? Bombastic Broadway-ish pop? Ring any bells? No? It's okay. Neither does anyone else.
But while lead singer Nate Reuss spent fun.'s heydey running around recording duets with Pink, guitarist Jack Antonoff was noodling around with this secret side project. When the single dropped (do the kids still say "dropped"?) in 2014 it was instantly 10 times better than any song fun. would ever produce.
Bleachers - I Wanna Get Better
The bridge is a little "eh" and stops the momentum of the runaway train melody, but 'tis a quibble. Antonoff is a real talent, as evidenced by his work with Taylor Swift and Lorde in recent years. He also co-wrote the perfect "Brave" with Sara Bareilles, which belongs on a list of its own, just not this one.
Shower, car, wherever. If this one doesn't make you stomp your foot and bang your head I got nothin' for you.
'All These Things I've Done' – The Killers
I lived for a while under the impression that this was a huge hit for The Killers in 2004, a la "Mr. Brightside" and "Somebody Told Me," but I'd been living incorrectly.
"All These Things…" topped out at no. 74, and how is it possible The Killers have been around since 2004?
The Killers - All These Things That I've Done (Official Music Video)
Inspired by a member of their team who mentored wounded returning soldiers ("I've got soul, but I'm not a soldier…"), "All These Things…" should have been a giant arena anthem akin to "Piano Man" or "Born to Run," but alas. The Killers have had a fine run, better than most American bands, but never quite reached that Next Level.
Still, what a great tune, a banger like "I Wanna Get Better," and possibly a favorite for a certain Cape May bar singer.
Bonus Points: YouTube comment threads for this song are full of delightful nuggets like; "I've got ham but I'm not a hamster" and "I've got toast but I'm not a toaster."
'Let the Mystery Be' – Iris Demint
3a. 'Let the Mystery Be' – Natalie Merchant & David Byrne
In an act of rebellion unlike any I'd undertaken in my life, I unilaterally decided to "cut the cord." (John Nolte would have been so proud.)
I used to manage a haunted house in Wildwood, NJ which got me home around 2 a.m. every night. One night I watched "Zero Dark Thirty" (Seal Team Six: 1, Osama Bin Laden: 0) on HBO and really enjoyed it. Then it dawns on me it's the first movie I've sat and watched in three years. I glance down at my cable bill:
$216.
Twelve hours later the cable is gone, Netflix, Amazon Prime, and Hulu are in, and my entertainment bill goes from $216 to $96.
The point? I'm getting there…
For seven years I had no cable and didn't miss it one bit. Then I come home from another (non-lucrative) job to find a cable box in the living room. "But honey!" my wife protested. "It was cheaper to bundle the cable with the WiFi!" Oh, the plaintive cry of the snookered housewife.
So now I had HBO again, had heard good things about "The Leftovers" and binged it over a long weekend. This tune showed up as the theme song for season 2 and I was instantly obsessed.
Iris DeMent - Let The Mystery Be
I'm including the Merchant-Byrne version here for some contrast. I might also have a little crush on Natalie Merchant. Why can't it be 1992 anymore?
Natalie Merchant - Let the Mystery Be
'If We Never Meet Again' – Tommy Conwell and the Young Rumblers
4a. 'If We Never Meet Again' – Jules Shear
I grew up in the Philly burbs in the '80s, about 30 miles south of the city, and for a little while it seemed Philly was the center of the musical universe.
"Frampton Comes Alive," the biggest-selling record of all-time for a generation, was largely recorded in Philly. Billy Joel's "Songs in the Attic," as well. Live-Aid was held at the late, lamented JFK Stadium. Hell, even David Bowie's video for "Modern Love" was filmed at The Spectrum.
In the midst of all this rose two local contenders (I'll spare you any tired Rocky Balboa metaphors… just win… WIN!)
In this corner, the late, great Robert Hazard, composer of "Escalator of Life," "Change Reaction" and, of course, "Girls Just Wanna Have Fun" which Cyndi Lauper recorded and is now as much a part of the fabric of America as baseball and apple pie. (Full disclosure; the author had a sit-down with Mr. Hazard in 1995 about working together. Never went anywhere, but it was a sit-down with Robert Freakin' Hazard. But I digress…).
And in this corner, Tommy Conwell & the Young Rumblers. Tommy and the boys had been nibbling at the edges of mainstream success for a few years ("I'm Not Your Man" was a college hit) but it was with 1988's "Rumble" and this single that it seemed the full court press was on to make him a star.
They even opened the Grammys! ("Love's On Fire." Good tune.)
"If We Never Meet Again" was written and first recorded by Englishman Jules Shear (the first host of MTV Unplugged) but got an electric makeover with Conwell's version and, well, if you can't have a hit with this song, I guess you just can't have a hit.
Could be that Conwell's sound (not quite alternative, pop or rock) appealed to too many yet too few ears and kept him from the mainstream. Regardless, it's a great song and I hope you like it. (Jules Shear link included for context.)
4th & 10: Tommy's brother Joe was an offensive lineman for the Philadelphia Eagles in the late '80s.
'Brighter Day' – Kirk Franklin
5a. 'Brighter Day' – Kirk Franklin (Alternate Version)
I am not a Gospel guy. I readily admit I could not pick another Kirk Franklin song out of a line-up of two. But I firmly believe a great song is a great song regardless of genre, so I present this bouncy gem.
Found this one by accident, flipping absently through the channels one night in 2003 or so, and coming across a music awards show on BET. The beat dropped, the choir started singing, and bing I was all in.
I mean, how can you not?
Kirk Franklin - Brighter Day
Second link included for contrast. God bless 'em.
A Brighter Day (Kirk Franklin cover by The Celebration Gospel Choir)
'Copperline' – James Taylor
'Line 'em Up' – James Taylor
Every time Toto's "Africa" plays, my brother Mike quips that "I think everyone born after 1982 has this song imprinted on their DNA." I'm reasonably sure the same can be said of Taylor's "Greatest Hits" and those of us born after 1970.
My acoustic duo plays four hours a night, many songs from many genres, Everly Brothers to Ed Sheeran, and nothing quiets a room like "Sweet Baby James" or "Carolina in My Mind." That gentle tone, that aural warm blanket in front of a crackling fire. Even his "hard" stuff ("Your Smiling Face," "Steamroller") is pretty comforting.
It's hard to tell what constitutes a hit for Taylor these days. Radio only plays the oldies. The albums never really do that well, but he's constantly playing sold out shows. So who can tell?
"Copperline" (1991) hit #13 on the Adult Contemporary chart, so… hit? Regardless, it's a sweet slice of soft-pop perfection, much like the song it just beat out for this list, "Jump Up Behind Me," which I also highly recommend.
"Line 'em Up" is the song that made me put his "Hourglass" CD in my rotation in 1997 and never take it out. JT is a cracking good songsmith, but his words can get a little same-y (hard to avoid after 50 years in the business?), but "Line 'em Up" is one of his more evocative and lyrically clever songs.
I wouldn't put these on your workout playlist, but I can't think of a finer way to while away four minutes.
James Taylor Trivia: Carole King's "You've Got a Friend" was a response to Taylor's claim that he'd seen lonely times when he could not find one. I know, right?
'Keep it Together' – Madonna
8a. 'Keep it Together' (Remix) – Madonna
I was always ambivalent about Madge. (This is Adult Terry talking. 14-year-old "Like A Virgin" Era Terry adored her.)
I dug the hits but never bought into the madness. As a vocalist, I was always kind of insulted that someone with such thin pipes could become such a monster star. But whatever. Didn't keep me from hopping on the dance floor when "Holiday" came on.
"Keep It Together" (1991), from her "Like A Prayer" album, changed the game a bit. No, she didn't suddenly become a better singer, but the song touched on themes larger than partying and finding words to rhyme with groove and found a little soft spot in my heart.
I've included the album and remix version here. I slightly prefer the remix as it strips away most of the instrumentation and leaves us with a beating funk pulse and what might be Madonna's strongest vocal.
Madonna - Keep It Together (12'' Mix)
'Famous Last Words' – Billy Joel
My main man, Mr. Joel, suffered from much the same problem as the aforementioned Mr. Taylor; the passage of time. Unlike Taylor, Joel stopped making records. Right or wrong, who can say? But I know that I, as an avowed Billy Joel Super-Fan, am happy to not have to watch my idol struggle for relevance in a world where Drake is considered a superstar.
But that's neither here nor there…
"River of Dreams" (1993) is a standard, pretty-good, late-era Billy Joel album. A couple hits ("The River of Dreams," "All About Soul"), a couple Old Man Yells at Cloud ("Great Wall of China," "No Man's Land"), one great ballad ("Lullaby") plus filler (which, being Joel, is at least high quality filler).
Only Joel knew at the time that this would be his last album, and "Famous Last Words" his final piece of recorded music. Is it the greatest Joel song? No, that's between "Italian Restaurant" and "Sleeping With the Television On." But as farewells go, this one's not bad.
Billy Joel - Famous Last Words (Audio)
As someone who's lived in a seasonal beach town for 25+ years, the lyrics touch a little closer to home. Even without that connection, the imagery still touches the heart.
'Sleeping With the Television On' – Billy Joel
Mostly for everyone that said "huh?" above, but an undeniably lost gem that would not be out of place on an upper-tier Elvis Costello album. I know everyone thinks of "Glass Houses" as Billy's desperate attempt to prove himself the equal of the great rock acts of the day (The Who, The Police, etc.) and a "serious" rock & roll star but, Spoiler Alert, he was a great rock and roll acts before "Glass Houses."
Billy Joel - Sleeping with the Television On (Audio)
Give it another listen, ignore the overplayed hits ("You May be Right", "Still Rock & Roll To Me") and savor the album cuts.
'Clarity' – Zedd ft. Foxes
I'd swear this song came out last week, but somehow it actually dropped in 2013. Time, she can be a B-word.
I'm not real big on the DJ-Hires-a-Singer stuff but, as ever, a good song is a good song, and this is one good song. The vocal pulls you in from the jump, the beat stiffens then the swelling chorus takes you home.
Don't love-love the quiet middle section (why do songs with such great momentum feel the need to hit the brakes halfway through? Pummel me 'til I'm in the NFL's concussion protocol, already!) but it's a minor gripe.
And while the heart of this one is definitely mechanical, Foxes' delicate vocal keeps it grounded in humanity. (Sorry if that got a little too writerly.)
'The Sound' – The 1975
The 1975 always struck me as one of those twee indie bands. You know the kind; four acoustic guitars, two fiddles and a ukulele?
Well, this song puts the lie to that. I'm not sure what genre this is (Dance? Alternative? Electronica?) but maybe that's the point. All I know is my youngest son and I nodded our heads to it several hundred (thousand?) times while playing NBA2K17 together, and that's good enough for me.
Other dads take their kids fishing or hunting. I prefer my family memories in front of a TV or movie screen, thank you very much.
Please do with this incredibly important yet equally inconsequential list what you will. The fun is in the writing, the listening and remembering. Enjoy!
---
Terry O'Brien is a weekly columnist for Exit Zero magazine. He has been a professional actor since 1993 (neither rich nor famous) and a professional singer since 1995, performing several nights a week in and around Cape May, NJ.