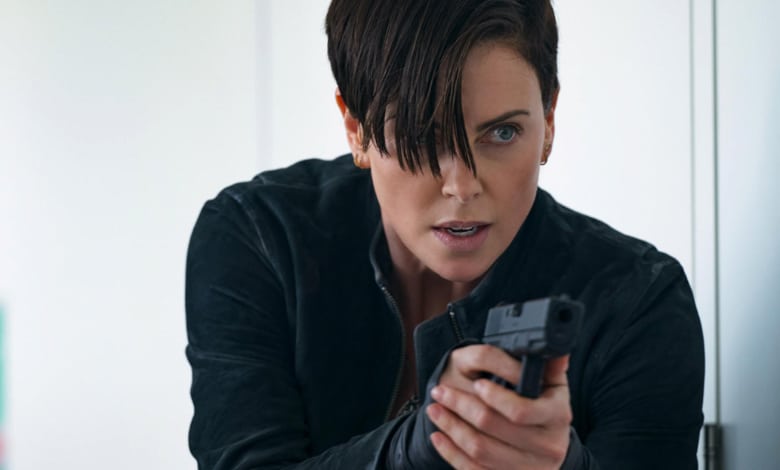 Netflix bet on expensive action romps to keep subscribers happy (and prevent many from leaving).
Think films with big stars, bigger budgets and mass audience appeal. As with many things tied to Netflix, the streamer's marketing efforts proved much smaller and far less effective.
I bet you've only heard of five of these 11 films, at best.
"The Old Guard" — Based on solid source material, the adventure offers a depth of story and world building that gives context to the action. Charlize Theron heads up a likable cast, and the film's innovative action sequences keep you engaged.
"Army of the Dead" — This Zack Snyder romp is just fun. If you watch it with that in mind the movie delivers. Dave Bautista is quickly wearing out his welcome, but he's a solid actor and Elle Purnell brings much needed heart to the mayhem. German actor Matthias Schweighöfer steals the show.
"Kate" — Mary Elizabeth Winstead plays an assassin, and the ever likable Woody Harrelson is her handler. Set in a neon-soaked Tokyo, the movie feels like an extended episode of "Killing Eve," so if you liked that show you'll enjoy this.
"The Grey Man" — Take Ryan Gosling, Ana de Armas and Chris Evans and add a script that was likely written by A.I. and you have an enjoyable feature (assuming you can live with the cut-and-paste dialogue).
"The Mother" — Jennifer Lopez, back in action. I liked this movie even though it drags near the end as it moves towards its inevitable conclusion.
"Mute" — I hated this movie the first time I watched it. I saw it again during the pandemic and liked it more. Paul Rudd is great and shows a side of his talent that is rarely seen. It's like a James Stewart role for our generation. The rich cast features Alexander Skarsgard, Justin Theroux and Sam Rockwell. Netflix doesn't skimp on talent.
"Carter" — If you like martial arts action sequences, this is the movie for you.
"Lou" — Speaking of talent … isn't Allison Janney awesome? At this point you'll see a trend between "Kate," "Army of the Dead," "The Grey Man," "Mute," "The Mother" and "Lou." They basically have the same story. You know we dream in clusters, with the same theme running over different dreams. I wonder if Netflix is just letting its A.I. program dream this all up.
"Polar" — It's a similar story, again, but this time set in the cold. Mads Mikkelsen is great and, oddly, so is co-star Vanessa Hudgens. This was another one I hated first time around and then, during the pandemic, I liked it far more. Maybe it was the meds.
"Gunpowder Milkshake" — Okay, this is the eight iteration of the Netflix action dream sequence, and it's arguably the worst. Still, it boasts the most fun action and is visually amazing.
"Heart of Stone" — Not sure what all the hate towards "Heart of Stone" is about. It's a solid action film and star Gal Gadot is great to watch. She's a genuinely happy person and that's rare these days. Get her and Woody Harrelson together in a buddy road movie, and all will be made right in the world.
(BONUS) "Extraction" — Okay, I watched the first 10 minutes, lost interest and never came back to it… I hear there's a sequel.