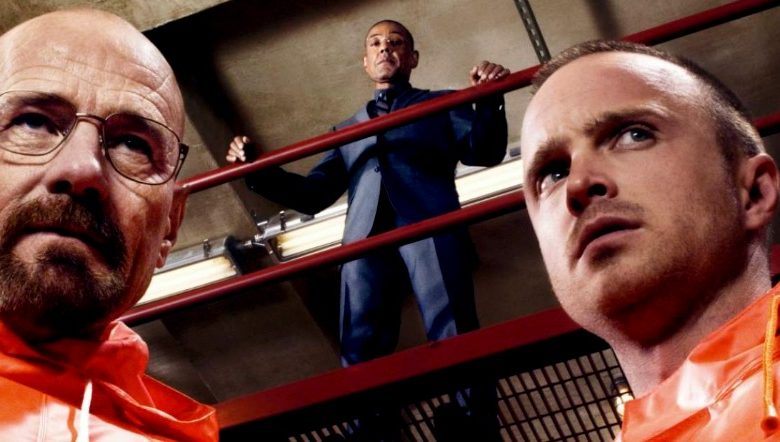 There's the radio stations cranking out Christmas carols we've all heard before, the heightened marketing with promises mostly unfulfilled and then there's…well, you get the idea.
Somewhere near the bottom of that list is the good ol' Christmas shopping guide. Various sites will write about the latest gadgets or toys. It's usually not about recommending the best or most original gifts but promoting new or top-branded stuff anyone can find.
Well, in the hopes of breaking this tradition it's time to present a Christmas shopping guide you won't find elsewhere. These are perfect items for the movie, TV or arts lover in your life, culled from independent sellers around the web.
Support independent innovators this holiday season. After seeing these cool goodies you may think twice about the next Christmas shopping list you see.
"The Boondock Saints" Santa Tee: We've all got one "Boondock Saints" lover in our lives (even if they won't admit it). The film has surpassed cult status and become a full-blown brand. Writer/director Troy Duffy has been running an online store inspired by his franchise for years. Duffy sells everything from flasks to T-shirts to whatever other merchandise you can think of. This timely Christmas tee is only being sold for a limited time and will put a smile on any "Boondock Saints" fan's face (it did on mine). Just be warned: This may become their new go-to Christmas attire at family gatherings.
"Clerks" Pencils: If there's an aspiring writer in your life then inspiration is never an unwelcome gift. Consider these unique pencils providing hope to struggling artists feeling the pain of desperation (and cramps from writing longhand). The 1994 comedy "Clerks" may not be everyone's favorite film, but the behind-the-scenes story is up there in the pantheon of struggling artists paving their way to success. Writer/director Kevin Smith sold his comic book collection and maxed out some credit cards to finance the black and white movie. It starred mostly his friends and was shot at the convenience store he manned during the day. When your writer friends tire of failure they can just look at these pencils quoting some of Clerks's best lines and remember what happened to one 24- year-old Jersey kid with a dream.
"Breaking Bad" Cooking Apron: Some television fans haven't been the same since "Breaking Bad" ended its remarkable run. Why not add a little more Walter White into their lives while they wait for the premiere of "Better Call Saul?" Plastering the meth maestro's face on an apron was a no brainer. Whoever gets an apron with the master cook on it may even be inspired enough to take over dinner duties for Christmas (wishful thinking never hurt anyone).
"The Walking Dead" Pillow: A large number of people think "The Walking Dead" may be better than sliced bread. One of the most memorable shots from the show's pilot had Sheriff Rick (Andrew Lincoln) waking up in the hospital to find a mostly abandoned world and closed doors reading: "DON'T OPEN. DEAD INSIDE." One artist gathered that image and impressively threw it on a pillow. Whatever "Walking Dead" fan gets this gift may be too scared to sleep.
"Fight" Club Pin: This one is a stocking stuffer for sure, one to put a grin on even a Grinch's face if they are a "Fight Club" fanatic (book, movie or both). The pin presents one of the story's best lines and exemplifies the greatness in Chuck Palahniuk's crazy writing. It's a perfect match for the absurdity and simplicity of the line to stick it on a small pin to be worn on the most mundane of days.
"Game of Thrones" Christmas Card: Need a last-minute Christmas card that doesn't bore people to death or make them rush to recycle it? Well, how about one playing off everyone's favorite line from HBO's most gruesome show?
"The Hobbit" Bookmark: "The Hobbit" trilogy comes to an end later this month with the third and final film in the trilogy, "The Battle of the Five Armies." A great way to quell the bittersweet feeling of a Tolkien lover is to give them an original piece of work based off the stories. When the fanboy opens up one of Tolkien's books he'll find a bookmark featuring Gandalf and his merry elves setting off on the famous journey so many have come to know.
"Atlas Shrugged" Rearden Steel Bracelet: Another franchise adaptation of a literary classic ended this year in the form of the Atlas Shrugged trilogy from producers John Aglialoro and Harmon Kaslow. The independent producers have found a way to bring a community of Randian loving filmgoers together by creating an "Atlas Shrugged" site where fans can chat, meet and buy branded gear. One of their more popular and unique items is a bracelet modeled from the Rearden Steel model in the film series. It's the jewelry Dagny Taggart buys from Hank Rearden's wife as she finds herself in awe of its beauty and the metal maker behind it.
Jay and Silent Bob's Secret Stash Employee Tee: Filmmaker and podcaster Kevin Smith's New Jersey business, Jay and Silent Bob's Secret Stash, has become famous thanks to "Comic Book Men." It's also the most nationally recognized comic book store nationwide. The online side of Smith's shop sells its own gear, like the Secret Stash tee our favorite geeks wear on their AMC reality show. A good gift for any comic fan and good support for one of the last comic shops fighting the good fight.
"The Hunger Games" Katniss-Inspired Vest: With "The Hunger Games" franchise in full swing, everyone's favorite screen heroine right now is tough Katniss Everdeen (Jennifer Lawrence). Even her style from the films has become a popular point of inspiration for independent sellers. Case in point being this Katniss-inspired crocheted vest based off the same one she wore in the films. A great gift for any young (or old) "Hunger Games" fans looking for something more original than a DVD or poster.