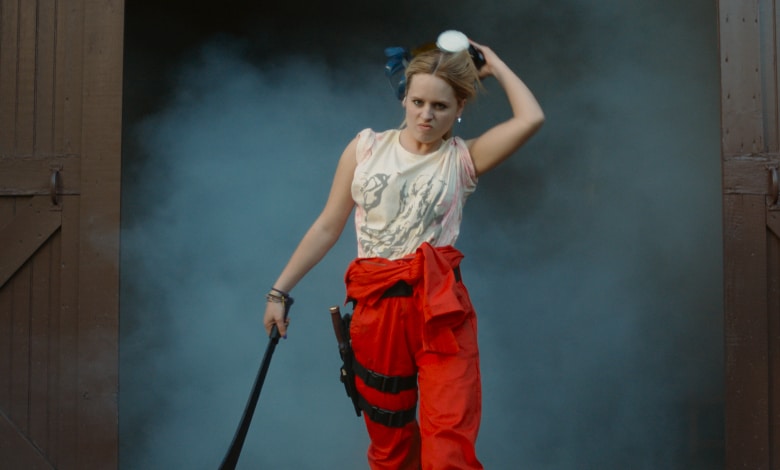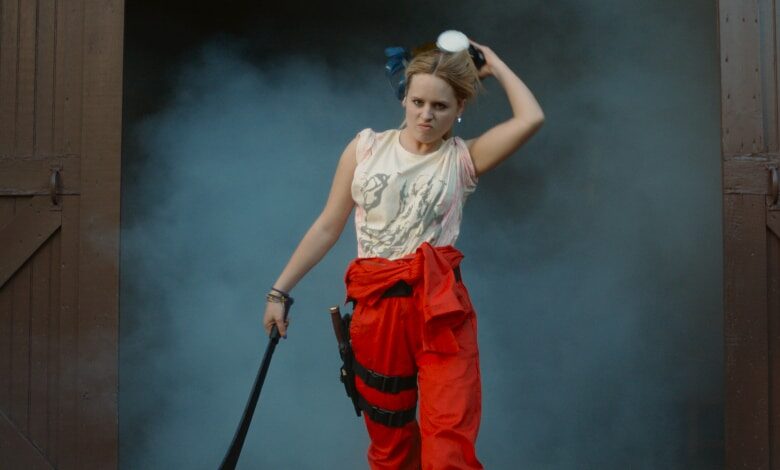 There's never a second in "The Wrath of Becky" when our anti-heroine appears to be in danger.
That's a problem for a B-movie, especially one brimming with blood and carnage. The unlikely sequel to 2020's "Becky" gives star Lulu Wilson another chance to show she can command the screen and a former "American Pie" star to show the power of restraint.
Otherwise, this violent romp takes too long to heat up and cools down in near-record time. One other nagging flaw?
It's clear the creative team behind the budding franchise watched every second of the Democrat's fraudulent Jan. 6 hearings.
The Wrath of Becky - Exclusive Official Teaser Trailer (2023) Lulu Wilson, Seann William Scott
It's been two years since young Becky (Wilson) defeated a group of neo Nazis who killed her father and nearly offed her. Now, she's living with a kindly black woman after fleeing a Christian foster family whose crime was being too dern Christian.
The horror, the horror.
Becky works as a server where she dreams of slaughtering diners who call her "sweetheart."
A trio of Insurrectiony-types enter the diner and quickly draw her ire. She returns fire, and later that night they break into her home. Turns out they're part of a larger White Nationalist movement that fit every cliché a Hollywood screenwriter can squeeze into a 90-minute movie.
The baddies even name-check … Parler.
The villains are of the cookie-cutter variety, except for the cell's ringleader. Yes, that's Stifler of "American Pie" fame, and thank goodness for his surprising gravitas.
Seann William Scott plays the supervillain as cool, reasonable and decidedly vicious. That gives "Wrath" a sense of menace it can't fully tap. It's hardly enough against the title character.
Wilson's Becky may be 16 or so, but she's so skilled in warfare that these thugs don't stand a chance.
View this post on Instagram
The mini-franchise loves to see Wilson's innocent face coated in blood, and that's exactly what the film delivers. It just takes forever to get there, and only one kill is worth our trouble.
Along the way, we're told the white nationalism cell, so inept they couldn't pull off a Quickie-Mart robbery, extends across the country and throughout the halls of Congress.
You just know there's a "Wrath of Becky" draft with the names Boebert, Gaetz and Greene scribbled on the margins.
"Wrath" plays out like the screenwriters binge-watched MSNBC fear porn for a good three weeks straight, and then listened to our desiccated Commander in Chief pretend white nationalism has us hunkered at home in fear for our lives.
THE WRATH OF BECKY - Exclusive Clip "Your Friend On The Dock Could Use a Hand"
Put the overt partisanship aside. "Becky" isn't as vivid as the first installment, even if young Wilson is more confident this time 'round.
B-movies can wallow in all the clumsy messaging they want, but you need to have a jacked-up story to make it go down smoothly.
"The Wrath of Becky" tasted like the Nutribullet blender's engine broke mid-way through.
HiT or Miss: "The Wrath of Becky" boasts a plucky lead turn, but it's still not savage enough to hit that sweet B-movie spot.