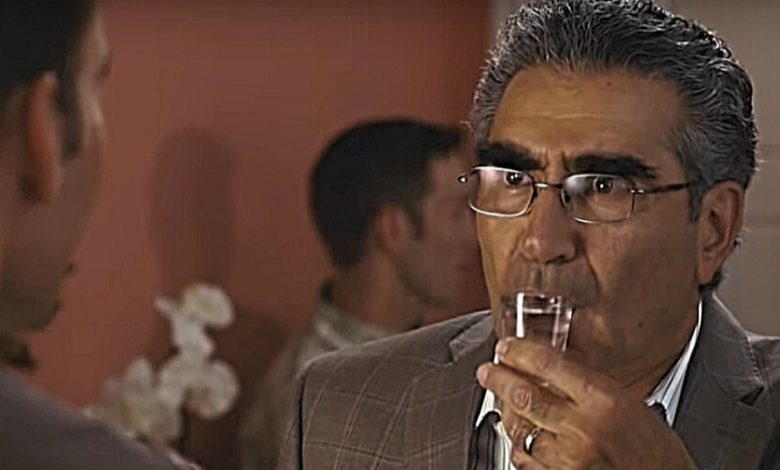 Actors rarely trash their own movies.
It's not out of any cultural disconnect. Stars know when a film under-performs better than anyone. And they're even more aware when a project doesn't match their creative vision.
Even the best actors find themselves in the occasional clunker. There's no shame in it.
They'd still rather not mock their past efforts, in part due to continuing bonds with the creative teams behind them.
The exceptions prove the rule:
Mark Wahlberg confessing how much he disliked "The Happening."
George Clooney forging a second career out of his self deprecating "Batman and Robin" slams.
Katherine Heigl telling the world "Knocked Up" felt "sexist" on second blush.
It happens so infrequently they make listicles from these rare confessions. If you read the listicle in question, though, not every actor unleashes on their films. It's mostly them singing from the great Frank Sinatra songbook.
Regrets … they've had a few…
George Clooney Apologises For Destroying Batman - The Graham Norton Show
Now, some stars are voluntarily torching their own movies, and it has little to do with their box office or creative clout.
The trend may have started with "Superbad" stars Jonah Hill and Seth Rogen. The duo helped make the 2007 comedy a smash, generating $121 million at the U.S. box office. The film also cemented their rising careers.
More recently, each has had second thoughts about the project.
Hill told a reporter "Superbad" reflected a "major bro comedy," which apparently evokes the dreaded toxic masculinity mantra. He also hoped his fans will stick with him despite "Superbad" and cheer on his newer, enlightened self.
Rogen, who plays a small role in the film but co-wrote the screenplay, similarly lashed out at the movie. He called some of the dialogue, which he may have written directly, "homophobic."
Now, it's Natasha Lyonne's turn.
The versatile star can be currently seen on Netflix's "Russian Doll" series. She recently spoke about the 20th anniversary of her breakout hit "American Pie." That film fueled three film sequels and a number of direct-to-DVD efforts.
Looking back, she's far from proud to be associated with the series.
Orange Is The New Black's Natasha Lyonne On American Pie & More | PeopleTV | Entertainment Weekly
The actress, who played Jessica in the film and two sequels, suggests the movie's lack of diversity is a stain that won't go away. In fact, she nearly turned down the film before deciding she needed the money.
The story's key narrative still bugs her, alas.
"This idea that these straight white middle class kids having this suburban, fratty experience that was just not, speaking as a city kid and a bit of a trouble maker, I didn't identity with the experience," the actress says.
In short, she's not a fan.
American Pie Official Trailer #1 - (1999) HD
Lyonne quickly adds the film's breakout success "allowed me to have a huge independent movie career for decades."
"So it worked out?" her interviewer asks, steering the sour anecdote in a positive direction.
"Ehhhh," the actress says. "That is as of yet unclear," she says dramatically.
Why did she have to identify with the main characters' roots in the first place? Actors tackle a variety of roles. Her latest Netflix show finds her as a woman caught in a deadly time loop. Does that reflect her reality, then or now?
The far-left AV Club spun the interview against the film, too, calling its outrageous antics "problematic." It's a reason cited by Gary Thompson is his feature mourning the steep decline of modern comedies. Today's comedies must ace cultural tests not commercially available circa 1999.
"Pie" co-star Shannon Elizabeth also sees her breakout role through a progressive lens. She starred as Nadia, the comely foreign exchange student clumsily seduced by Jason Biggs' character. Her storyline, including a sexual situation web streamed for all to see (by accident), might cause problems for studio censors, she notes.
While Lyonne shrugs at the film's impact on her life, Elizabeth has a far different reaction.
"It was like the best thing I could have happened to me," she said. "That film launched my whole acting career. I'm so grateful for it."