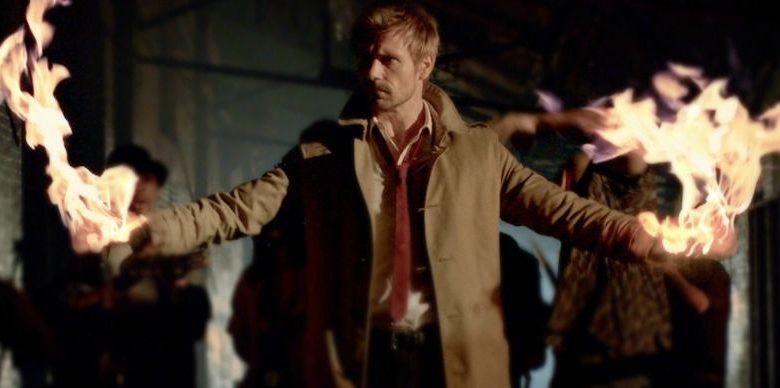 Warner Bros. just announced director Doug Liman of "The Bourne Identity" and "Go" fame will helm "Justice League Dark." The upcoming film is the latest piece of DC's cinematic universe, the one which already gave us "Man of Steel," "Batman v Superman: Dawn of Justice" and "Suicide Squad."
Much, much more is on the way, including a "Justice League" film next year.
Justice League Official Comic-Con Trailer (2017) - Ben Affleck Movie
Comic fans are likely rejoicing at the news. Others may have a simple question: Who, or what, is Justice League Dark?
Suffice to say it doesn't involve Batman, Superman or other characters hyper-familiar to the average movie goer. These heroes handle a different brand of supervillain than the original League. Think "supernatural," and you get the drift.
Here's what you need to know about DC's other supergroup and related pop culture tie-ins:
New Kids on the Block: "Justice League Dark" debuted in 2011. The title featured Shade the Changing Man, Madame Xanadu, Deadman, Zatanna and John Constantine. Other members joined the group later, including Swamp Thing.
Not Her Again: The first installment of JLD featured our heroes battling The Enchantress. Yes, that's the same villain who squares off against Suicide Squad in this summer's DC Comics offering.
He's Back: This isn't the first time we've seen Constantine on screen. Keanu Reeves played the character in the overlooked 2005 movie of the same name. Last year, TV tried to bring Constantine to the masses. Unfortunately, the effort only lasted just one season. NBC axed it due to weak ratings. His first DC Comics appearance came much earlier — in 1983's "Swamp Thing" #37.
Adrienne Barbeau, Call Your Agent: Movie fans may remember Swamp Thing from the cheesy but fun 1982 movie director by Wes Craven.
She's a Joiner: Madame Xanadu likes a crowd. She's not only a member of the Dark division. She's also spent time with the Spirit Squad, Demon Knights and Sentinels of Magic. She never goes anywhere without her Tarot cards, and her supernatural sisters are Morgaine Le Fey and the Lady in the Lake.
Directorial Switcheroo: Guillermo del Toro originally signed on to direct "Justice League Dark," but he eventually bowed out. And Liman left his "Gambit" project with Channing Tatum to take over "Dark."
Animation Comes First: Fans of the "Dark" series will get the chance to watch their heroes on screen before Liman's film debuts. An animated "Justice League Dark" is on the way, with NBC's "Constantine" star Matt Ryan voicing his character once more.
Sneak Peek Justice League Dark 2016