Industry News
Opinion
5 Middle-Aged Romances to Watch Before 'What Happens Later'
Rom-Com royalty Meg Ryan returns with tale of old lovers reuniting at an airport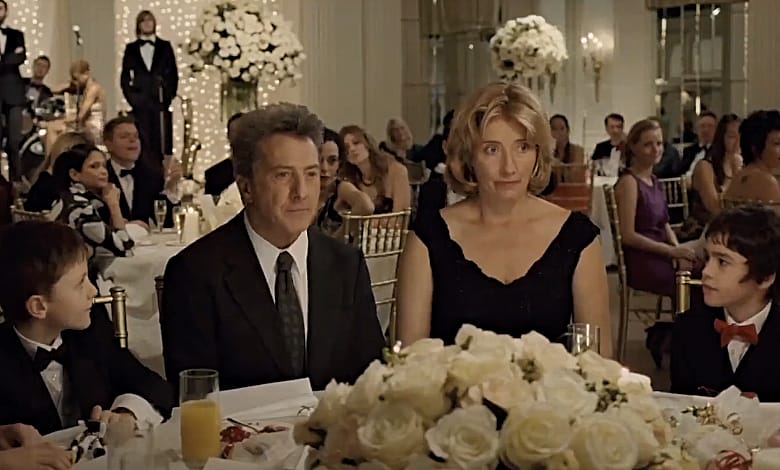 Hollywood's youth obsession hits rom-coms the hardest.
It explains why great rom-com pairings like Tom Hanks and Meg Ryan have expiration dates. The stars too often age out of the genre.
The industry still delivers the occasional rom-com that caters to audiences north of 40. Sometimes, it takes an old pro to make it happen.
Ryan directs and stars in "What Happens Next." The Oct. 13 release finds Ryan's character reuniting with an old flame (David Duchovny of "X-Files" fame) at an airport.
Delays ensue. So does romance, presumably.
WHAT HAPPENS LATER | Official Trailer | Bleecker Street
The film marks the actress' first major role since 2009's "Serious Moonlight."
If you can't wait for "What Happens Next," and appreciate romantic films starring older couples, try the following five features.
"Something's Gotta Give" (2003)
This blissful rom-com from Nancy Meyers pairs Jack Nicholson and Diane Keaton as unexpected lovers. Need we say more? Add a delightfully light turn by Keanu Reeves, a satire on May-December romances and a script filled with wry observations and you have one of the better modern rom-coms, regardless of the ages in play.
"At Middleton" (2013)
Vera Farmiga and Andy Garcia meet while taking their teen-age children on a college tour. Romance blooms between the books and lofty expectations of higher education, with the emphasis on drama over laughs. What powers the film is the passage of time – the young characters know they have decades of learning ahead of them, while the parents realize just how fleeting the years can be.
"Last Chance Harvey" (2008)
The great Dustin Hoffman dials down his energy, just a bit, to play a lonely soul who connects with a British government drone (Emma Thompson) during a chance encounter. "Harvey" isn't a great film, but director Joel Hopkins ("Hampstead") knows well enough to stand back and let his stars shine.
"It's Complicated" (2009)
Meyers, again, finds love in the older set. Twice, technically.
Meryl Streep plays a divorcee who falls for a perfectly nice gentleman (Steve Martin), but her ex (Alec Baldwin) suddenly wants her back. A golden love triangle ensues, played to near perfection by the trio.
"Enough Said" (2013)
The late James Gandolfini was cast dramatically against type in this sweet, soulful romance. The "Sopranos" star plays Albert, a single father who woos a massage therapist (Julia Louis-Dreyfus). The catch? Albert was once married to her good friend and said friend has less than kind things to say about him.