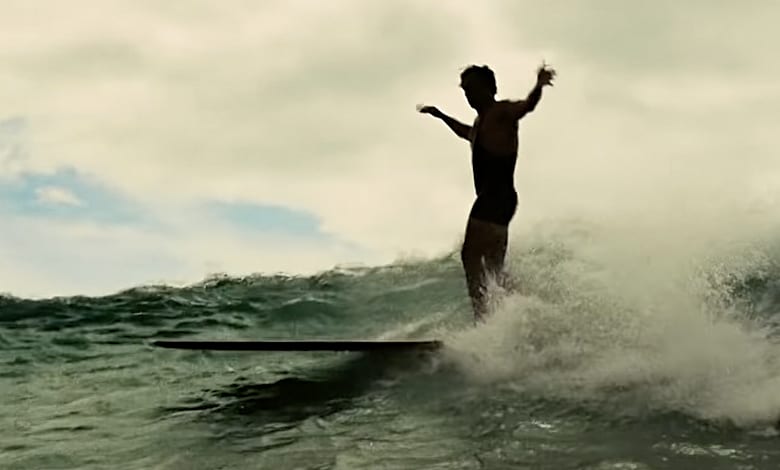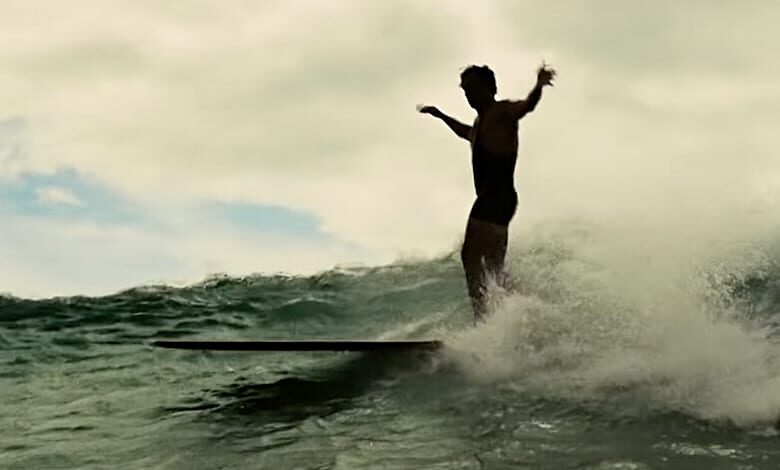 I've been waiting my entire for a film on the life of Duke Paoa Kahanamoku.
Why is it that there are movies about Bobby Darin or the screenwriter of "Citizen Kane" but not one of the most legendary Olympians and influential Hawaiians who ever lived?
Now, we have Isaac Halasima's "Waterman," a thorough, enthralling documentary on Kahanamoku's life. For anyone who's been waiting for a great movie on the subject matter, it feels like a dream come true.
Waterman - Official Trailer (2022) Jason Mamoa, Kelly Slater | Duke Paoa Kahanamoku Documentary
A profound Native Hawaiian and the definitive ambassador of Aloha, Kahanamoku was a broke-the-mold groundbreaker, and Halasima's film covers a lot of ground. The opening establishes the obstacles Kahanamoku faced early, as prejudice and disbelief countered his incredible abilities as an athlete.
We follow Kahanamoku to the U.S., where the country is 50-years post-Civil War but 50 years before the Civil Rights Movement. The prejudice Kahanamoku had to endure and the barriers he broke are astonishing.
His story is one of startling humility.
Other highlights covered include his marriage to Nadine Alexander in 1940 and Kahanamoku saving 8 lives aboard the Thelma (which wasn't an isolated act of bravery). Kahanamoku lived in Hawaii pre-statehood and through both World Wars. He died in 1968 at the young age of 77.
The documentary is bookended with Kahanamoku's 1959 appearance as the guest of honor and focus of a "This is Your Life" episode, a fitting way to draw us into this story.
Duke Kahanamoku | PBS Hawai'i Classics
The tone is celebratory, but "Waterman" is not a hagiography. Kahanamoku's's inner life remains a public mystery, as his quiet struggle doesn't come out in the voice or film clips. It seems fitting, then, that the reserved but visibly touched Kahanamoku in the '59 footage has a documentary that respects his privacy.
The reenactments are brief and infrequent enough that they're a welcome touch, but also so well done, it provides a glimpse of what a fantastic movie his life would provide the right filmmaker. The task of playing Kahanamoku is daunting, but Duane DeSoto is charming and has the presence to pull off such a task.
View this post on Instagram
The talking heads range from historians, board shapers, pro surfers, family members and authors of Kahanamoku biographies. Surfers such as Laird Hamilton, Kai Lenny, Kelly Slater and Carissa Moore weigh in on the historical impact of Kahanamoku's influence on surfing.
Among the interviewees is Davis Davis, the author of "Waterman," upon which the film is based. Davis also serves as the film's executive producer.
It's presented at a lean 90-minutes, though I enjoyed it so much, I would have welcomed another 30 minutes.
Halasima's film is currently one of the few documentaries to stir the box office, and it's no wonder. Your emotions and senses will be fully engaged. "Waterman" is thrilling.
Four Stars