Interviews
Why 'Vindication' Is the Most Original Cop Show in Ages
Writer/producer Jarod O'Flaherty reveals the Pure Flix drama's secret sauce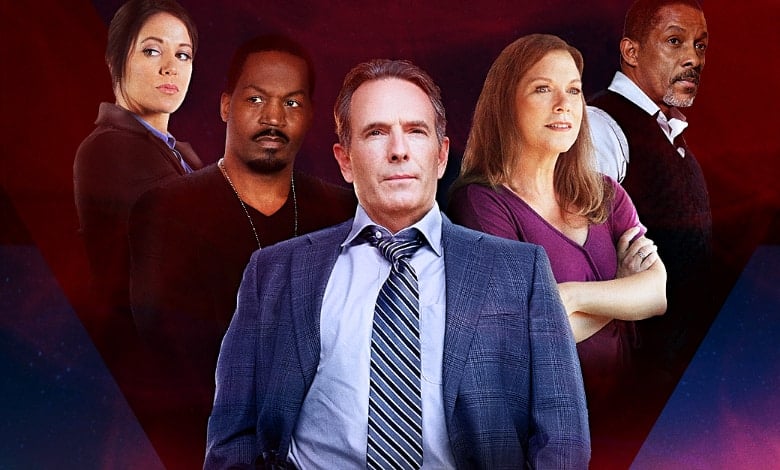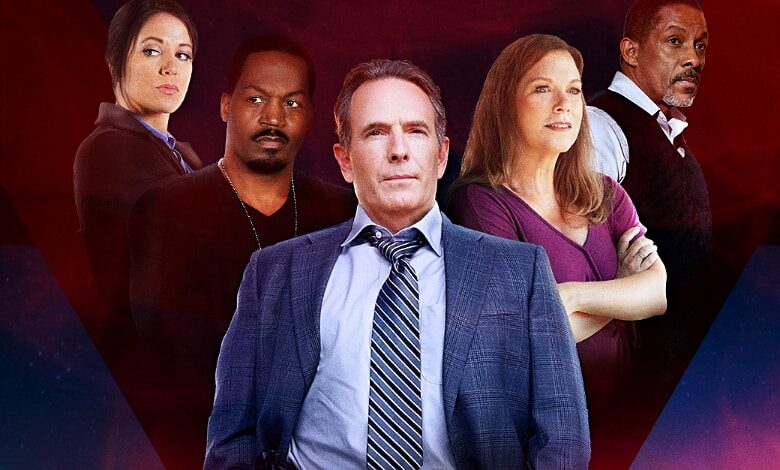 Jarod O'Flaherty knows the cop show formula as well as most viewers.
The crime
The backstory
The suspects
The big reveal
O'Flaherty's "Vindication," a cop drama airing on Pure Flix, flirts with all of the above. It's still the most original detective yarn on television.
Why?
It's a faith-based saga, for starters. Many characters have deeply held beliefs or struggle to maintain them in a challenging world.
Vindication Season 2 Trailer
Veteran actor Todd Terry ("Breaking Bad," "Fear the Walking Dead") stars as Sgt. Travis, a humble cop working the beat in the fictional Texas town of East Bank. He's not the kind to defy authority or drive his superiors to distraction. He still has his hands full, balancing his work obligations and family life.
O'Flaherty didn't reinvent the wheel for "Vindication." He just spins it in a way rarely done in secular circles.
"The faith element is something new," O'Flaherty says, allowing "Vindication" the chance to surprise viewers weaned on similar fare. "You don't know what you're about to see. It could go in any different direction."
"Vindication," now in its second season, finally has the chance to spread stories beyond a single episode. O'Flaherty says he shot season 1 without knowing he'd be allowed to complete a full 10-episode run.
"We never knew when that would come to an end," he says, one reason the early installments reflected an old school TV approach. Each episode wrapped in a tidy 30 minutes. Season 2 allows for longer narratives in between the crimes du jour.
RELATED: 'Brooklyn Nine-Nine' Follows BLM Playbook for Final Season
"Vindication" wears its faith on its sleeve, but O'Flaherty says that doesn't override his storytelling instincts.
"I didn't start with a Bible verse or a sermon [and say] 'let's built a story around them.' It's stories in a world where God exists," he says.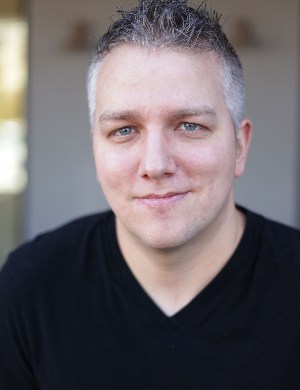 The new season finds O'Flaherty's team with a bigger budget than before, but the fiscal leash is shorter than your average broadcast fare.
"We still work very very economically compared to everything else out there," he says.
RELATED: 'The Healing Garden' Scores a Bullseye with Christian Crowds
Seeing characters discuss God, their faith and how they struggle to maintain it sets "Vindication" far apart from the average Dick Wolf drama.
Another key difference?
Storylines explore the notion of forgiveness, an element rarely addressed in most crime dramas. That's even more vital, O'Flaherty says, given the Cancel Culture movement that feeds on punishment, not mercy.
Cancel Culture's aggressive tone "is contrary to Scripture," he says.
Cop shows luxuriate in gore, sexuality and other R-rated themes, even if broadcast fare can't fully explore those sentiments.
O'Flaherty finds joy in avoiding those storytelling elements. In fact, he hopes to tip-toe near that line, the point where some conservative viewers might reach for the remote. Then, he'll wrap those moments without crossing said boundaries.
"It allows you to tell the real stories, but you don't have to go overboard," he says.
Vindication, Season 2 Official After Show
He says that storytelling tension might tie into his own teen years. He recalls a teacher describing to his parents some of his less appropriate behavior.
"Jarod in the class can say the meanest things in the nicest ways," the teacher shared.
Now, he's entertaining audiences with a similar tactic, all the while connecting them to their faith. He says that approach reaches an audience mainstream Hollywood routinely ignores.
"We have two different ways of seeing things in America," he says. "Our culture has some very distinctly different world views.
"Most of the entertainment is for one half of that segment … they're either left out, not watching anything or watch what's available from the other side," he says.
"Vindication," he notes, gives them a show that "looks like the world I'm familiar with, not New York or L.A. culture."