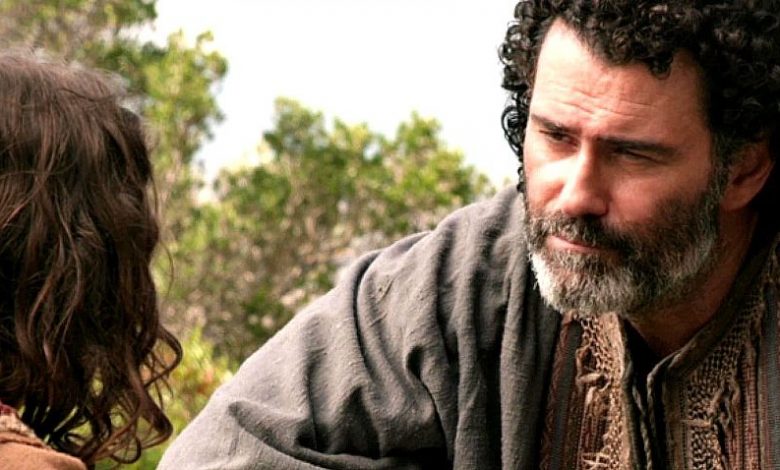 Joseph certainly keeps making appearances in Bible-based films, but he's often treated as a minor character. His son is understandably the focus, leaving audiences to piece together what it meant to parent the most extraordinary child.
"The Young Messiah" changes that.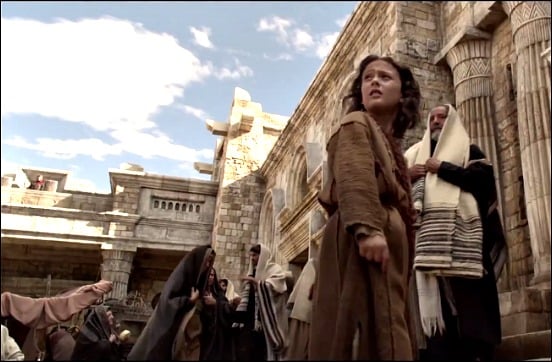 "The Young Messiah (Blu-ray + DVD + Digital HD),
" from director Cyrus Nowrasteh ("The Stoning of Soraya M."), takes a spiritually aware look at Jesus as a child. The tale also imagines what Joseph (Vincent Walsh) and Mary (Sara Lazzaro) dealt with as the boy learns of his destiny.
HiT reached out to the Irish-Canadian Walsh about "The Young Messiah," making a faith-based film in 2016 and why he could identify with his newest role. He shared his thoughts on being a part of the film.
Joseph as 'Wallpaper"
Putting aside the biblical magnitude of such a character, ultimately my whole take on Joseph was simple really… play him as real as possible. Be strong as a father would, protecting his closest and dearest.
Protector and Decision Maker
Being a father of two fantastic angels myself helped immensely. In any relationship both parents are faced with making some pretty tough decisions at times, and in some cases it's the fathers that have the final say. Sometimes the decision at the time might not be the right one, but it's a decision that has to be made nonetheless.
Throughout the whole film I wanted to make Joseph and his actions as real as any other father would, caught in turbulent times. When seeing Joseph up on the big screen, we as fathers should be able to identify with him on a human level, and that's kind of how I tackled the void (in my view) of this very overshadowed person in history
Family Dynamics
When we all arrived in Italy and I got to finally meet everybody, I instinctively took it upon myself to be mindful of [the children's] needs on and off set. I met the parents who I had to reassure that when we would all be up on a mountain somewhere, that I'd be very vigilant in making sure they were all right.
TYM_Vincent&Sean_HD from Christian Toto on Vimeo.
As people who are about to embark on a fantastic journey, I guess I took the initiative to be the leader and take responsibly of the group. This was also shared by the lovely Sara Lazzaro who played Mary so eloquently. There was a very genuine connection between Sara and I, in particular, so the rest was easy. The script just solidified everything else.
RELATED: Movie Review: 'The Young Messiah'
Again, with regards to Joseph connecting with Jesus I couldn't help but think of my own little boy. One particular scene where Joseph talks to his son Jesus (played by the incredible young Adam Greaves-Neal) up on the hill. I drew on moments that I've had with my own 12 year old boy. I told Cyrus that it was very coincidental as a week prior to leaving for Italy, I had a very similar moment with my own boy whereby he had a number of questions about "life" and school.
Sensitive Times
Yes, these are VERY sensitive times…
When I received the script (written by Cyrus and Betsy Nowrasteh) I couldn't help but really get into it, as it was so well written. Every word that came out of nearly every character had weight. A different perspective on Christ, that had never been done before so it was very interesting to read about what it would have been like for a special child to finally realize who HE actually is.
Yes, this is a fictional story, but Cyrus and Betsy were very vigilant, making sure it was cohesive and true to the majority of the faith-based viewers. While writing the script and during filming, they were always in constant contact with ministers and various other religious leaders within the catholic church to make sure they got it right.
Nothing was left to speculation when it came to anything to do with the scriptures.
The Young Messiah Movie CLIP - Child's Questions (2016) - Vincent Walsh, Adam Greaves-Neal Movie HD
There's another aspect to all of this and that is: as this is a "movie" there has to be some level of entertainment involved to which I immediately got, from the minute I read the script.
When I met with Cyrus and Betsy, we discussed the relationships between all the characters and talked about making all the dynamics between everybody as real as possible. The locations were mind blowing which just enhanced everything else.
Because of the nature of the subject matter, no matter how you tell this story or what interpretation you have, there will always be a percentage of the public who will mercilessly slate it. There's no way to avoid it.
Researching the role
To be honest, no research was done as what does one research? I knew the bits and pieces from what I learned as a child myself but so far as research goes, I had to just take the bull by the horns and go for it.
As Cyrus said ".. I need him to be strong!" And so I did my best to be strong.
In my own personal life as a father of two fantastic children and husband to an incredible wife, I'd do anything for them. Anything to protect them as (one would hope) any man would.
Reaction
Cyrus told me that everyone that saw the film loved my portrayal but one man in particular said after seeing the film he would try to be a better father to his son. That floored me. Very touched by that.
'The Young Messiah's' Legacy?
You never know with these things. Irregardless of what one believes in, I only hope that this film/movie would be used to help kids maybe understand and appreciate what it was like for a very special boy who had to come to terms with his own gifts. It can be used as maybe a teaching, that being different is a good thing.
"The Young Messiah (Blu-ray + DVD + Digital HD)
" is available June 14.