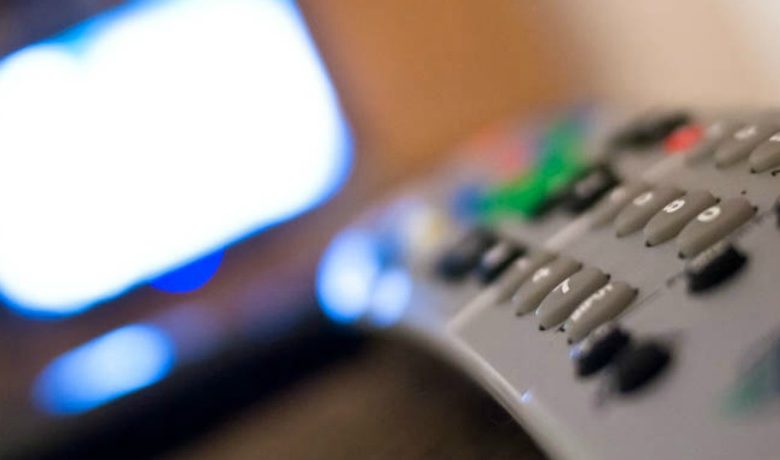 VidAngel CEO Neal Harmon loves movies. You can see the proof all over his humble work space.
Massive movie posters dot the walls of his company's Utah headquarters. You can't enter a room without discovering a loving ode to an action-adventure, romance or comedy.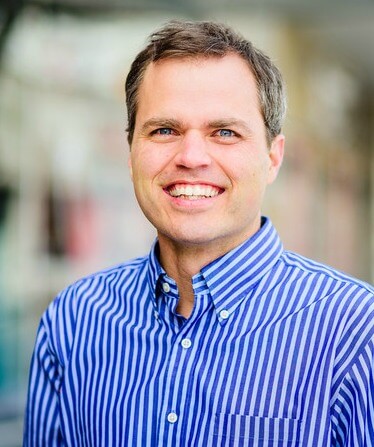 It's why he started a company designed to make today's content accessible to everyone, no matter their tastes.
VidAngel allows users to edit movies for their viewing pleasure. Don't like profanity? It's gone with a few remote zaps. Prefer your children avoid sexual sequences in an otherwise charming feature? Click-click them away.
"VidAngel is trying to give a solution for people who want to watch the top-end content but do it in a way that's consistent with their values," he says.
The service is highly flexible, allowing an impressive array of filtering options for any audience. Blasphemy. Nudity. Violence. They can stay, or go, based on the customer's personal preference.
Satan Changed How I Watch Movies #VidAngel
The company, began by Harmon and his three brothers, rose from the ashes of similar firms which were driven out of business by major movie studios over copyright issues.
"We have young children and we love great content," Harmon says during a chat at the VidAngel office in Provo, Utah. "We wanted to share our favorite content with them without introducing certain words or concepts we thought was premature for our kids."
Survey Says…
So Harmon hired a group to conduct an online survey asking if others felt the same way. The results? He says 47 percent of parents were interested in filtering popular movies and TV shows.
Yes, faith-based consumers spoke up the loudest. Other groups also wanted the content choices, too.
Harmon and co. didn't enter the business blindly. They dug into the rules regarding content and what can, and can't, be done with it. They tried to predict the "legal landmines" they might face along the way and steer clear of them.
It didn't work.
RELATED: Pro-Family 'Barbershop' Embraces Conservative Values
Disney, Warner Bros, 20th Century Fox and LucasFilm sued VidAngel last year, a decision the company says runs counter to the 2005 Family Movie Act.
VidAngel legally buys DVDs and Blu-rays and then transfers them into its computer systems. Consumers can then access the company's app and tweak the films as they wish for a rental fee.
The studios contend the service runs afoul of existing copyright laws. So far, the U.S. court system is on their side.
Round One Goes to Big Hollywood
A judge ruled last month that VidAngel must suspend its activities. VidAngel unsuccessfully requested a stay of enforcement, forcing it to temporarily shutter the service. A few days later, the company got hit with another legal setback.
On Jan. 6, Judge Andre Birotte ruled against VidAngel's bid to stay the injunction in Los Angeles Federal Court. Harmon issued the following statement after the ruling:
"…We respect the process and look forward to presenting our case to the 9th Circuit. "Because we are confident that Congress intended for movie filtering to be legal without permission from Hollywood, we believe that ultimately we will be victorious, and remain prepared to go all the way to the Supreme Court."
In fact, that was the company's plan from the start. Let the Supreme Court have the final say.
Calling in the Big Guns
VidAngel has some impressive legal firepower on its side. The company hired David W. Quinto last year as its General Counsel.
Quinto brings more than three decades of experience, including representing Hollywood studios and the Producers Guild of America, to the case. His background includes work in matters of copyright, trademark and unfair competition issues.
The company also wants to leverage humor to win over hearts and minds. Team VidAngel produced a cheeky defense late last year.
"Comedy helps disarm people," Harmon says. "It helps people get across ideas that are hard to digest."
The company also steered its supporters to SaveFiltering.com where consumers are given a variety of ways to help the cause.
The Utah company says it has the cash to fight back. VidAngel's blog reveals its $10 million legal defense fund and a link to a petition boasting more than 140,000 digital signatures supporting the service.
For Harmon and his family, this is personal fight.
"Families will be better off [with VidAngel]," Harmon says. "They have more choice and more freedom with their content. Artists will be better off … their works will reach larger markets."
The Battle Over 'Speech'
It brings to mind the 2011 skirmish over the Oscar-winning film "The Kings Speech." The Weinstein Company released a PG-13 version of its R-rated drama so more people, including families, could see it.
Select film critics, journalists and some Hollywood denizens howled in protest. Chances are, though, the movie got seen by more folks than would have otherwise.
If VidAngel's legal fight takes a positive turn it will still take at least two months to get the service back on line, the company says. For now, Harmon and co. are focusing on more than the legal status, all the while upholding the values it relied upon during its founding.
VidAngel Studios will start offering original, family-friendly content later this year. Until then, the legal war rages on.
"I don't think anyone has to lose in this battle," he says. "We should pray for a resolution where everyone is better off."