Industry News
Opinion
Twitter Resurfaces Patton Oswalt's Problematic Jokes
The woke comedian is an 'ally,' but these routines could get him canceled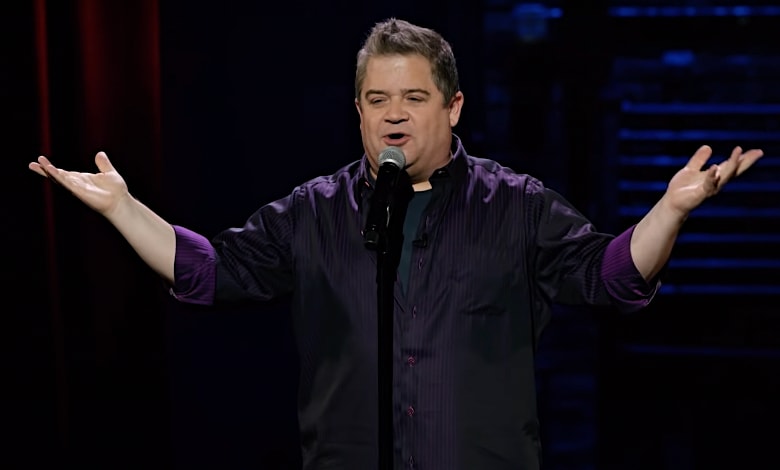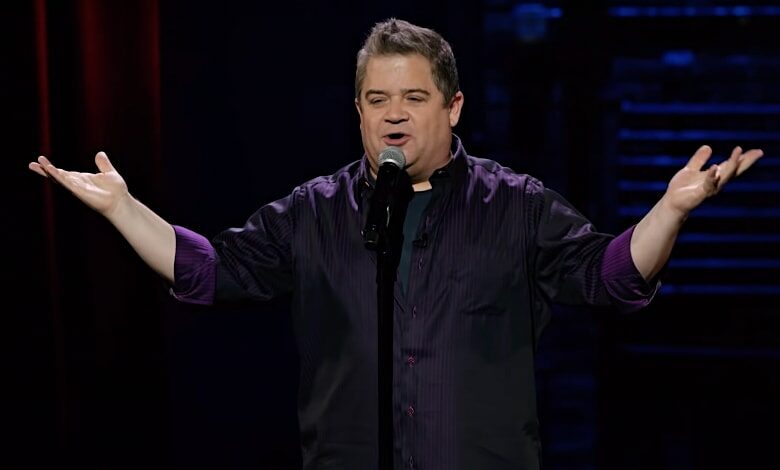 Patton Oswalt got a crash course in Cancel Culture, and the worst may not be over.
Oswalt, 52, shared a snapshot of himself with longtime comedy bud Dave Chappelle on social media last week. The two shared a comedy stage together recently, and the "Goldbergs" narrator happily shared a memory of the moment.
View this post on Instagram
The post earned more than 62,000 "likes," but not everyone was pleased.
The snapshot sparked an outcry from select progressives unwilling to forgive Chappelle for material they deemed "transphobic." Chappelle repeatedly tells jokes tied to the trans community, interspersing them with his empathy for that demographic and bond with specific trans comics.
Oswalt, caught in the woke crossfire and unwilling to staunchly defend a friend, followed up the image with an apology – slash – explainer to dig himself out of the social media hole.
It likely won't stop the digital bleeding. Here's why:
Some conservative Twitter users dug through his older material, much like progressives do on a regular basis to smite their ideological foes, and found some bits that clearly would get Oswalt canceled today.
WARNING: Mature language
So, @pattonoswalt apologized for taking a picture with Dave Chappelle, even though Oswalt once did a bit about how trans people are clowns. Here's the video👇👇👇 pic.twitter.com/sQxOis7C9F

— Wokal Distance (@wokal_distance) January 3, 2022
"If there's some tranny out there, it's like, 'I don't want a dick no more, I want a vagina, then boom, guess what, it's a she now…She, it, I don't know, whatever they want to call themselves." — @pattonoswalt, 2016 pic.twitter.com/1GLbR3X4SD

— Mandy Stadtmiller (@mandystadt) January 3, 2022
Comedian Tim Dillon partially defended Oswalt for the latter clip, because he was performing in character and not speaking as himself.
Yet that kind of nuance is often ignored by the Cancel Culture crowd. Nuance rarely, if ever, gets embraced by those willing to shame, punish or outright cancel.
NOTE: Dillon suggests canceled comic Shane Gillis was in character, too, when he unleashed some racial slams against Asians, which led to his removal from "Saturday Night Live." This reporter hasn't independently confirmed that to be the case.
Other Twitters users scolded Oswalt, who once compared Antifa to the soldiers who stormed the beaches of Normandy, for betraying a friend.
If you're not familiar w/ @pattonoswalt you should watch his "gay retard" bit.

See Patton has the high ground because he's a man.

Aren't we so lucky to have this noble men's rights activist educate us on why it's actually a good thing to strip away the hard-won rights of women? https://t.co/a20eTaVrbL pic.twitter.com/0cJ3FdBNoL

— Mandy Stadtmiller (@mandystadt) January 3, 2022
Claiming Dave Chappelle is 100% opposed to trans rights is a lie.
There are few things more contemptible than denigrating one's friends, especially very talented people, for the sake of low-quality strangers.

— Michael Malice (@michaelmalice) January 3, 2022
Dear @pattonoswalt, you allowed the Woke Taliban to intimidate you into soiling your loyalty to & friendship with @DaveChappelle. Dave is not transphobic. You are an invertebrate castrato void of honor. There was nothing for you to apologize for.

— Gad Saad (@GadSaad) January 4, 2022
Will Oswalt's older material spark a new woke fire? It's unclear. He's an avowed progressive who holds all the "right" positions, so that may offer him enough protection. Or, his embrace of Chappelle may have stripped that cultural immunity from him, and he'll be apologizing anew sooner than later.
Fellow comic Andrew Shultz found the whole affair hilarious. Here, he mocks Oswalt for his oversized ego and much more.
"It's a scandal only on your own Instagram page. The world isn't picking this up … you have to delete 10 [angry] comments, and all of a sudden you're like, 'oh no, this is big news' … that level of narcissism, that inability to see outside the world … that's some weirdo Hollywood s***," Shultz cracked.
Patton Oswalt Apologizes For Taking Photo With Dave Chappelle?! | Andrew Schulz & Akaash Singh