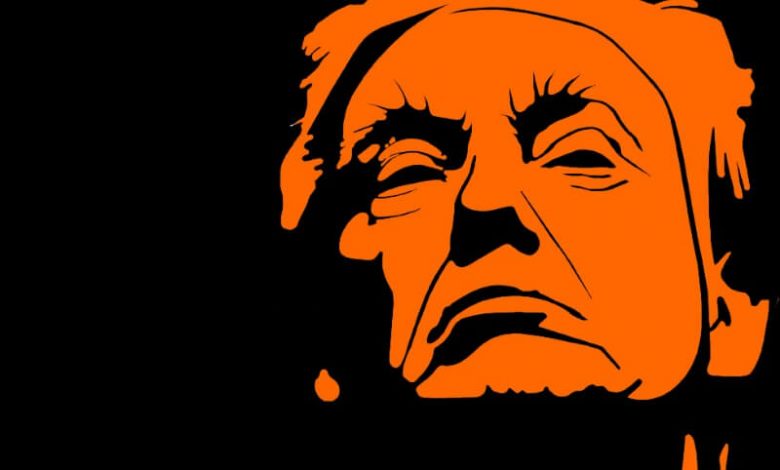 Timothy Schultz, director of the Mile High Horror Film Festival, says it shouldn't shock us that horror is having a "moment."
In recent months we've seen a string of horror hits including "Don't Breathe," "Lights Out," "The Purge: Election Year," "The Witch
" and "The Conjuring 2
." Interest in the latest season of "American Horror Story" is sky high. And we'll soon gather 'round our flat-screen to learn the victim of Negan's barb wire bat on AMC's "The Walking Dead."
Can we blame Donald Trump and Hillary Clinton for our current lust for gore?
Schultz suggests that isn't a far-fetched conclusion. Nor is it the first time horror and the political zeitgeist collided.
HiT: Horror is known to be cyclical in nature. Are we currently experiencing a horror wave, or is it simply a matter of audiences responding to a series of smartly crafted shockers?
Schultz: Horror films are literally killing it at the box office this year. They are often times beating their higher-budget counterparts. In fact, this has been an incredible year for the horror genre with major releases collectively grossing over $800 million so far, which is over $200 million above 2015, and the year isn't even over yet. The increased popularity is undeniable, so yes, I do think you can call it a horror wave.
HiT: Has interest in horror movies spiked during recent presidential campaigns?
Schultz: That's an interesting question. "The Purge" was released shortly after the 2012 presidential campaign and the latest "Purge" film has now been released; they both seemed to capitalize on the political atmosphere helping garner interest in their films.
The Purge: Election Year - Official Trailer 2 (HD)
However, in 2012 near the last election, horror films did not do nearly as well at the box office. Overall, I don't think the average presidential campaign necessarily equates to a hot horror film season at the box office, but this year is different as these films are raking in much higher numbers.
HiT: Do you think the current campaign plays a role in the box office fortunes of "Don't Breathe," "The Conjuring 2," "The Witch" and others? If so, how? The aforementioned films aren't political on the surface … but is there a release they offer during tense times all the same, either from a feisty campaign or even the recent race-related riots?
Schultz: That's quite possible, and it's fascinating. There is so much negativity in this year's presidential campaign; it seems like way more so than ever before. With that in mind, the horror film genre is deeply rooted in escapism. In a heated political campaign with two seemingly controversial candidates and a billion negative advertisements everywhere, it makes sense that box office numbers for horror films would be up.
RELATED: Late Night Comics Compare Trump to Murderer
People want to go out and have fun, they want to be entertained, they want to think about something other than politics or a troubling news story.
HiT: Would these horror films be more, or less, effective, if they did tap into political themes directly?
Schultz: In a heated political atmosphere, I believe that subtle metaphorical story lines can be effective and have been historically:
"Rosemary's Baby" (1968) for example, came out 5 years before Roe v. Wade and shortly after the first oral contraceptive was approved by the FDA. It's based upon a pregnant woman whose pregnancy feels very wrong. This was in a time when abortion was even more taboo and politically controversial than it is today.
"Night of the Living Dead" (1968) came out in the midst of the Cold War when fears of a nuclear holocaust were very real and imminent. It's argued that the zombies are actually an allegory for the Soviets. The film also is noteworthy, among many other things, for casting an African American as the hero in a time when that was very rare when being cast with other Caucasian co-actors.
"They Live" (1988) is actually considered one of the most anti-Reagan films ever produced. It was released at the end of Reagan's second term and features former MHHFF guest, "Rowdy" Roddy Piper as Nada, who discovers a secret alien conspiracy to mind-control the people of Earth. It's been described as John Carpenter's response to consumerism and class disparity in the '80s.
Then we have the "Saw" and "Hostel" franchises, which were very successful in the 2000s. It's been argued that the wars in Iraq and Afghanistan helped set the stage for these more gruesome type of horror films.
For example, "Hostel" (2005) is based upon college students being kidnapped and tortured while traveling in Europe, which coincided politically in the real world with an unpopular US foreign policy overseas.
Hostel (3/11) Movie CLIP - I Always Wanted To Be a Surgeon (2005) HD
I could go on-and-on, but the truth is that there is no shortage of horror films subtly infusing politics from our culture into their story lines and doing that effectively.
UPDATE: The folks at Reason.com had a little fun with this "horror" of an election cycle.
Trump vs. Hillary vs. Zombies
Photo credit: DonkeyHotey via Foter.com / CC BY-SA