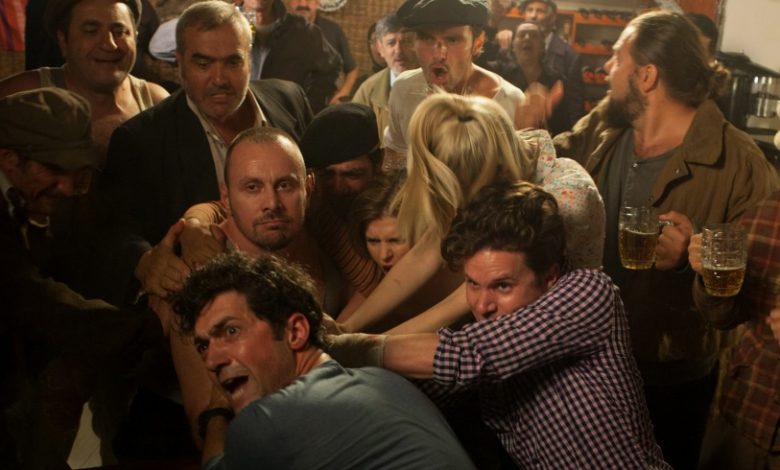 It's why Wright is glad he was in his mid-40s when he directed his first live action film, the horror romp "They're Watching," with frequent collaborator Jay Lender.
"Earlier in our careers we wouldn't have been ready for this, Now, we feel like we are," Wright says. "We made the movie at the right time."
The film follows a reality TV show crew as it shoots an artist's Eastern European "dream" home makeover. Crew members insult the locals in between their own in-fighting. Turns out they have far bigger problems than their combustible personalities.
They're Watching Official Trailer #1 (2016) - Brigid Brannagh, Kris Lemche Movie HD
The movie mocks not just horror movie conventions. It teases those home-based reality shows while suggesting the corrosive impact of our voyeuristic age.
Pretty heady stuff from artists whose previous claims to fame involve video games, graphic novels and "SpongeBob SquarePants."
The duo met while working on animated TV projects before working on popular shows like "Hey Arnold!" "Phineas and Ferb," "The Angry Beavers" and "SpongeBob SquarePants."
Now, they've pooled their talents for a horror film that alternately embraces and rejects genre conventions.
"It always helps when you bring an unusual skill set to any new project," Lender says. "It's not worth making a movie without different views of some of the tropes of horror.".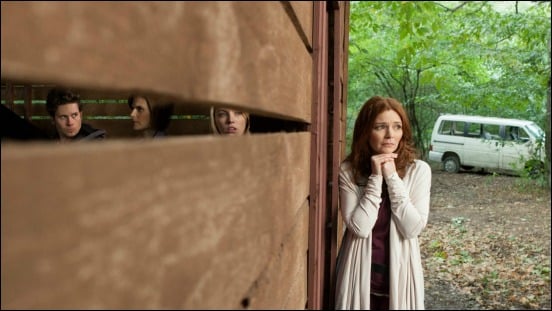 Part of that mission was introducing characters who provide more than just bait for the film's final reel.
"With many horror films you watch them and the characters are so dull and lifeless," Wright says. And die-hard genre fans start imagining ways they'll get their tickets punched. Or disemboweled. "We were hoping people would react to our characters [differently]. That when things started getting tense, they hoped that person doesn't get murdered."
"That," Wright says, "was our goal."
"We're not cutting off their heads four minutes into the movie," Lender says. "For a die-hard horror audience there for blood, we'll get around to what they're looking for. And they'll get it in spades."
RELATED: 9 Must-See Horror Films on Netflix
To make that character-driven approach click, Wright and Lender wrote a "very tight script" that would dictate the first two takes of a given scene.
"Then we let the actors be in the moment, experiment and try new things," Wright says.
Lender doesn't avoid the deeper context found in "They're Watching."
"It sounds hoity toity to say that, especially with a horror films, to.make sure the movie had something to say," Lender says. That also required a delicate touch. This isn't "A Haunted House" or another "Scary Movie" installment.
"You have to make sure you're staying in the satire pocket and never go into spoof," Lender says. "It was key for us to never feel like 'Airplane!' and that we're doing things just for a laugh."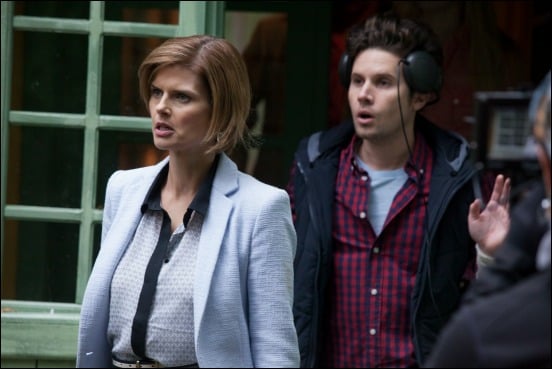 Wright says he wouldn't mind shooting a follow-up to "They're Watching." The team already has two potential sequel ideas for consideration. That's assuming the film makes a profit.
"This is show business not show art. Making money should be part of what you set out to do," Wright says.
FAST FACT: In addition to acting, "They're Watching" co-star Dimitri Diatchenko is a prize-winning classical guitarist and a former national Tae Kwon Do heavyweight champion.
The filmmakers approached one of the actors whose characters survives the third act bloodbath.
"Would you be willing to do another one," they asked him. "I would do another 26 more of these," Wright recalls him answering.
If that happens, Lender gives some of the credit for working on so much children's programming. Adults may think that's a less demanding gig. He begs to differ.
"Children are far more discriminating that adults are … and [in children's TV] you're competing with so many more things that adults," Lender says. "With children you have to be constantly entertaining them, or they turn the channel."