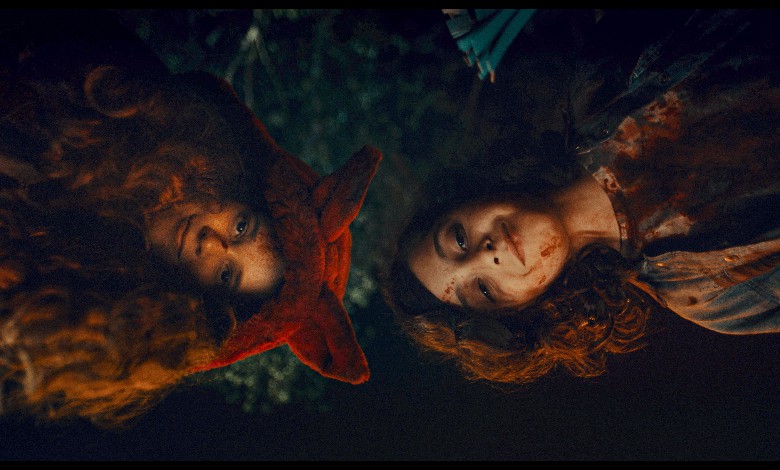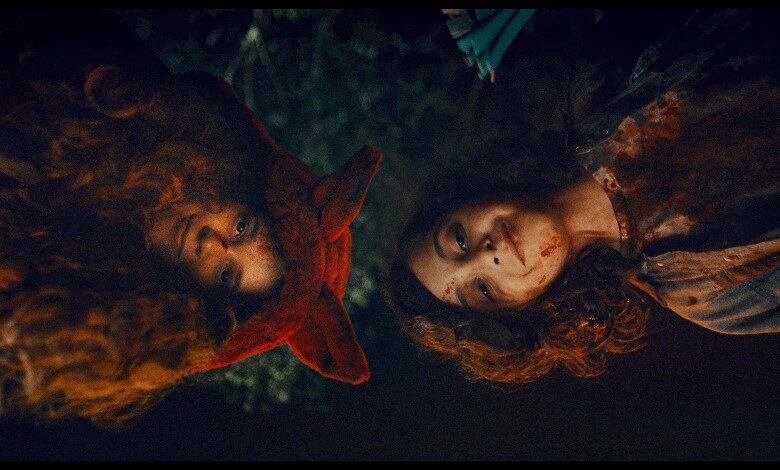 Creepy kids are a staple of horror movies, but child actors hold the key to the thrills.
No amount of FX trickery can bring a bland performance to life or make an adorable lad into a monster.
Kudos to young stars Briella Guiza and David Mattle for giving "There's Something Wrong with the Children" the snap it demands. That, plus the real-world tensions surrounding parenthood, make "Children" a nasty treat.
THERE'S SOMETHING WRONG WITH THE CHILDREN | Official Trailer | Paramount Movies
Two couples unite for a relaxing weekend away from the hustle bustle. Margaret and Ben (Alisha Wainwright and Zach Gilford) don't have children, yet, but Ellie and Thomas (Amanda Crew, Carlos Santos) have two adorable tykes in tow.
The trouble begins when the vacationers visit a local cave featuring a steep, scary pit. The children seem fascinating by that pit, drawn to it in a way beyond childhood curiosity.
Later, the kids start acting in erratic ways, but only Ben spots their behavior. Is it Ben's fear of parenthood spiking at the worst possible time, or did that cave somehow impact these otherwise adorable kids?
The cast of There's Something Wrong with the Children on what makes a good horror movie#technology #technologynews #technewshttps://t.co/sHfRxtN1MX

— Pure Tech (@Pur3Tech) January 15, 2023
Screenwriters T.J. Cimfel and David White let the actors explore the boundaries of parenthood and how marriage impacts the characters' love lives. There's a salty subplot about sexual experimentation, for starters, and one couple is struggling to recapture the spark of their early romance.
Plus, a few moments touch on how men and women bond on vacation, tells that show the "Children" team care about more than just scares with their story.
This isn't the first time we've seen a couple weigh the perils of parenthood, but Wainwright and Gilford repeat those talking points without phoning the emotions in.
This is still a horror movie, of course, and after a gentle start the tension enters the frame. It helps that the film's score is bracingly original, both modern in style yet with operatic flourishes you might hear in an '80s thriller.
RELATED: 'TERROR IN THE AISLES' CAPTURES PURE '80s HORROR
Guiza and Mattle prove playful at first, but their actions grow more sinister as the title suggests. Child actors in general have stepped up their craftsmanship in recent years on screen, and that's particular true of the horror genre.
The film's threadbare budget, shown by the film's visual restraint, isn't an obstacle. In fact, the clever use of shadows to insinuate a threat in the third act proves superior to any visual the movie's FX team could conjure.
Less is almost always more, especially with a delicate genre tale like this.
HiT or Miss: "There's Something Wrong with the Children" balances real-world fears with a supernatural twist that should make parents everywhere squirm.