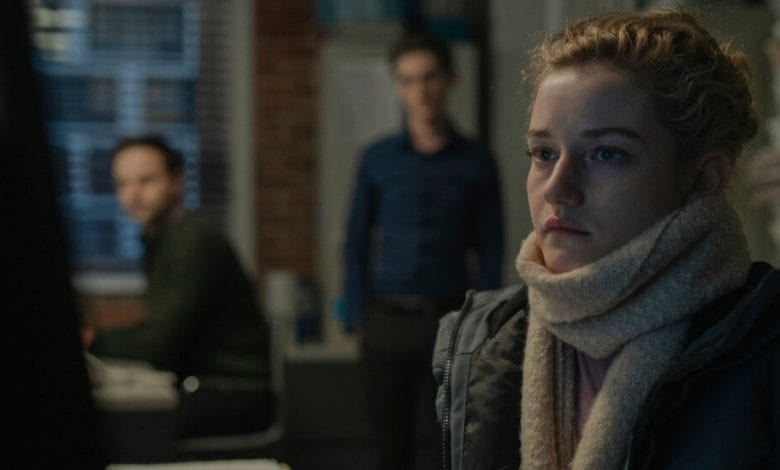 When I used to cover Miramax's legacy in my film classes, I'd speak of Harvey Weinstein with genuine awe and admiration.
Lecturing on a section dealing with the 1990s independent film world would be incomplete without mention of Weinstein's company, his efforts to expand the availability of art films and how he got "The Crying Game" and "Pulp Fiction" into mainstream theaters.
I was a fan of the company and the man himself.
Today, talking about Weinstein's artistic output is akin to queasily defending the comedy legacy of Bill Cosby. In fact, it's a lot like that. Spending a year reading about the reports coming out of Miramax, Weinstein's film company (named after his parents, Mira and Max Weinstein), we've learned of the vile creature he is behind closed doors and how dangerous he was to be around.
Writer/director Kitty Green's "The Assistant," her debut film. The film looks into such an environment, in which we view a very long and painful day for Jane, a young woman (played by Julia Garner) working at a New York-based film office with a poisonous, casually sexist and vaguely sinister vibe.
THE ASSISTANT | Official Trailer | Bleecker Street
The movie takes place at a fictional office that isn't called Miramax, but it's clearly inspired by the Weinstein-related articles. In the same way, the CEO of the film company is called "Boss" but really, it's clearly a stand-in for Weinstein.
"Boss," as he's referred to in the end credits, is (in a brilliant touch) heard over the phone and never seen- his intimidating, husky voice is provided by the wonderful character actor Jay O. Sanders, whose readings are gut churning.
Garner's performance, which is mostly silent and reactive but also soulful and deeply felt, carries the film. She is the best thing on Netflix's "Ozark" and gives a compelling turn here as well.
How To Be A Criminal With Ruth Langmore | Digital Exclusive | Netflix
Jane has a backstory that is mostly vague (we learn late in the film about her family and background), which makes Garner's performance an avatar for the audience, an Everywoman anyone can sympathize with and get behind.
"The Assistant" manages to avoid being heavy handed, primarily by avoiding use of a music score until the very end. It creates a rich feeling of discomfort, filmed with stark precision, and it doesn't force any of its points.
Compared to other works on office cruelty and casual sexism, it avoids the tell-all nastiness of "In the Company of Men," the overt satire of "Office Space" and the in-the-nose sexual politics of "Equity."
Equity | Official Trailer HD (2016)
After many minimalist scenes, in which we view Jane's silent rituals of setting up and carrying through with her daily tasks, we get a key sequence where Jane finally confides in someone about the deeply troubling things she has observed.
Her confidant is played by Matthew Mcfadyen (so good as Mr. Darcy in the Keira Knightley-led, 2005 version of "Pride and Prejudice") – I won't describe his character or the scene in fear of spoiling it, but the sudden unleashing of loaded dialog, and the power struggle it creates, is stunning.
ANOTHER TAKE: 'The Assistant' Is a #MeToo Misfire
There will be far more explicit, sensational accounts of the Miramax disaster and Weinstein's grotesque abuses of power. For now, Green's film constructs a Kafka-esque feel and reality that will, unfortunately, resonate for many who have survived such environments.
If "The Office" is the comedic portrayal of working for out-of-control, manipulative and irresponsible numbskull, then this is the nightmare variation.
Quiet, observant and dark, making viewers a willing voyeur (a touch amplified by the deceptively simple final moment), "The Assistant" creates the feel and tension of this cubicle-adorned world and is all too potent in its message for necessary change.
---
Three and a Half Stars