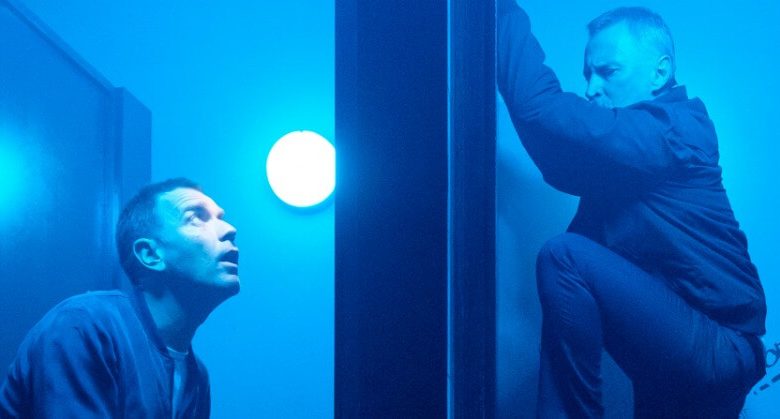 The first attempt at a "Trainspotting" sequel went south quickly.
Director Danny Boyle says the creative minds behind the 1996 film attempted a 10-year reunion film. Only the project collapsed in short order.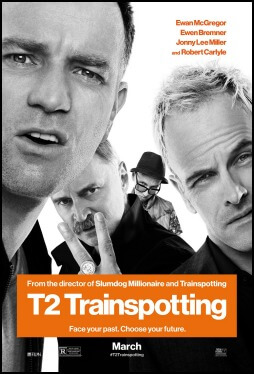 "We had a go at it, and it was not very good," Boyle says during a phone conference to promote "T2 Trainspotting," the sequel to the director's 1996 classic.
The team drew inspiration from Irvine Welsh's "Porno (Norton Paperback)
," a bona fide sequel to the novel which spawned the first film.
The timing just wasn't right to get the ol' gang back together again.
"I didn't even bother sending it to the actors because it didn't feel there was a real reason to do it," Boyle says. "Because obviously there's an onus on you when you return to something with the impact that the first film had, if you're going to update it you've got to have a reason.  And it didn't feel like there was a reason."
What a difference another decade makes.
The stars, now in their 40s, recently reassembled with vastly different results.
"What emerged was much more personal and gave us a reason to make the film really, I think, is that it becomes not just a sequel, it is obviously a sequel, you can't deny that, but it has its own right to exist really, raison d'être really, the reason to be, which is obviously the passage of time, and especially masculine behavior over time," Boyle says.
Or, to put it together as an elevator pitch, Hollywood style:
"The update is when they're 46 and they're f***ed, as Renton says," Boyle explains.
T2 Trainspotting - Official Trailer - Now Available on Digital Download
"T2 Trainspotting" reunites Ewan McGregor's Mark Renton with his old Edinburgh mates – Ewen Bremner (Spud), Jonny Lee Miller (Sick Boy) and Robert Carlyle (Begbie).
Renton has left his druggie days behind, but he reconnects with Sick Boy all the same. Miller's character hasn't forgiven Renton for stealing that loot 20 years ago. So he secretly plots his revenge.
Spud still can't lead a sober life and is pondering suicide. And what about Begbie? He's doing time … but not for long.
RELATED: 7 Ways Indie Filmmakers Can Compete with Big Studios
McGregor may look younger than his 45 years, but he gets the film's obvious through line.
"Age is cruel, and you don't realize that until you get to this point in your life," says McGregor, also starring in the recent smash "Beauty and the Beast." "In the first film we were full of exuberance and potency, and we thought we were invincible.  And it took us 20 years to realize that we're just running on the spot and time is flying by."
Besides, the chance to revisit these unorthodox characters is "unparalleled" for actors, he adds. Especially given the creative license Boyle offered the main players.
"Danny lets you really run with every idea and he feeds you full of fantastic ideas to play with," McGregor says.
Trainspotting (1996) Official Trailer - Ewan McGregor Movie HD
The original film delivered a surreal slab of drug-induced mania. The filmmaking part of it, though, demanded discipline.
"We had a short space of time to make that movie, I think we shot it in seven weeks, six weeks, and we worked really hard on it," Bremner says. "We were also all aware that we were doing something really special and important, and so we were giving it our all."
FAST FACT: The original "Trainspotting" became a cult classic, but the movie only generated $16 million during its U.S. theatrical release in 1996.
"Trainspotting" became known for its signature sequences. Hardcore fans would never look at a latrine the same way again. The film's music – "Trainspotting (Original Motion Picture Soundtrack)
" – became equally influential.
That made creating the music to fuel the sequel all the more critical.
Enter the Young Fathers, a band hailing from the same region in Edinburgh that Welsh once called home. The sequel plays around with songs from the first film, serving up a remix of Prodigy's "Lust for Life," for example.
Boyle is rather proud of the last Young Fathers' track in the film. It's "Only God Knows," and the director saved it for the film's waning moments.
T2 Trainspotting - Car Park Clip - Now Available on Digital Download
One recurring theme from the press confab? How the two films explore the role of being male in modern times.
"The movie's really a lot about masculinity," Miller says. "And there's that confidence and that fearlessness which permeates the first movie and it's really summed up in the voiceover, especially in the end speech there, this is what I'm going to do, this is who I am, this is who I'm going to be, and it's directed at the audience, it's an assault on the audience, you know, a confident boast.
That falls away later in life, and what are you left with, you reflect more on it."
Twenty years later, that swagger typically receded.
"You don't feel invincible anymore, your mortality is more evident to you perhaps, either subconsciously or consciously, you're either aware of that or you're not."