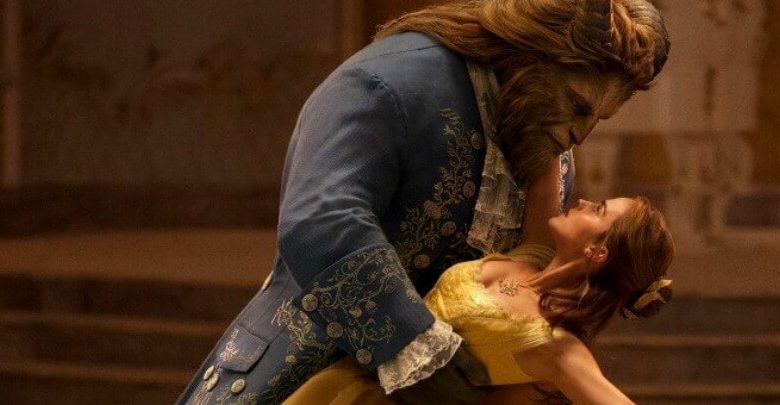 Disney understands the value of a brand better than any other film studio. And, by extension, the resources required to do one justice.
So we have a note-perfect live version of "Beauty and the Beast" from the studio behind both the Marvel Cinematic Universe and Team Star Wars. That's not a knock, mind you. It's a bow to the studio's wisdom, creative strength and frightening sense of discipline.
Beauty and the Beast – US Official Final Trailer
Emma Watson stars as Belle, the bookworm who doesn't quite belong in her quaint, and constricting, village. Don't mistake her brainy pose for cowardice, though.
When her beloved papa (Kevin Kline) goes missing, she rides to his rescue. Dear Dad has fallen into the hands of a cursed prince (Dan Stevens). Seems the hirsute gent became a Beast following a less than courteous meeting with a sorceress.
RELATED: 18 Essential Movie Scores for True Film Fans
Belle offers to become the Beast's prisoner to free her father. That sets in motion one of the more unique romances in all of western culture.
You know what happens next.
Candlesticks come to life.
Tea Cups sing enchanting songs.
A besotted Gaston (Luke Evans) proves he's wildly unworthy of Belle's love.
A woman learns to love a man who leaves too much hair in the bathtub drain.
The story remains the same but with a wrinkle or two. Three new, less than memorable songs flesh out the yarn. And one supporting player gets a very 21st century tweak.
Le Fou (Josh Gad) isn't just Gaston's right hand man. He'd like to squeeze Gaston's hand and kiss it, too. Yes, the House that Mickey Built goes there, injecting a gay character into a mainstream movie aimed at families.
FAST FACT: Josh Gad's previous Disney assignment made him a vocal star. He voiced the lovable snowman Olaf in the smash hit "Frozen." He later suggested he was underpaid for his work on the film.
Gad's character isn't lip locking with anyone. Nor is he probing the merits of same-sex marriage. It's a comic through line for a minor character.
Audiences can interpret that as they wish. Frankly, it neither detracts from the movie nor adds anything of consequence. Just know it's addition is no random occurrence.
Beauty and the Beast Movie Clip - Belle (2017) | Movieclips Trailers
The material's "classic" songs are treated with reverence and style. This is a gorgeous production, with every frame echoing that mandate.
Watson, well cast in every way possible. will become a major star from her appearance here. That doesn't mean she's transcendent. She's like too many of today's actors. Accomplished, talented … and lacking that Certain Something that will guarantee her screen success for decades.
Stevens, buried under expertly arranged CGI, is her equal. He just gets the more melancholy role, a man trapped by his own hubris who sees little hope of escape.
The pair's budding courtship is controlled but cute, a dance delicately observed by the film's winning co-stars.
Once again, the Disney brain trust takes no chances. They've assembled a murderer's row of engaging stars (Emma Thompson, Ewan McGregor, Stanley Tucci, Gugu Mbatha-Raw and Ian McKellan) to bring the story's inanimate objects to life.
Will true love conquer all? It might take a third act filled with action movie tropes to get 'er done, but have no fear.
You're in good, well-manicured hands with Disney.
HiT or Miss: "Beauty and the Beast" will mint money, and it should. Just don't hope for anything unexpected. That sense of creative surprise is the only thing missing from this note-perfect entertainment.