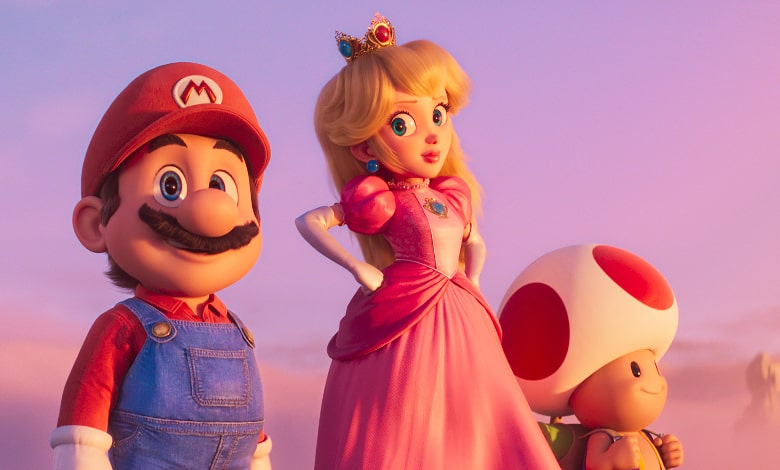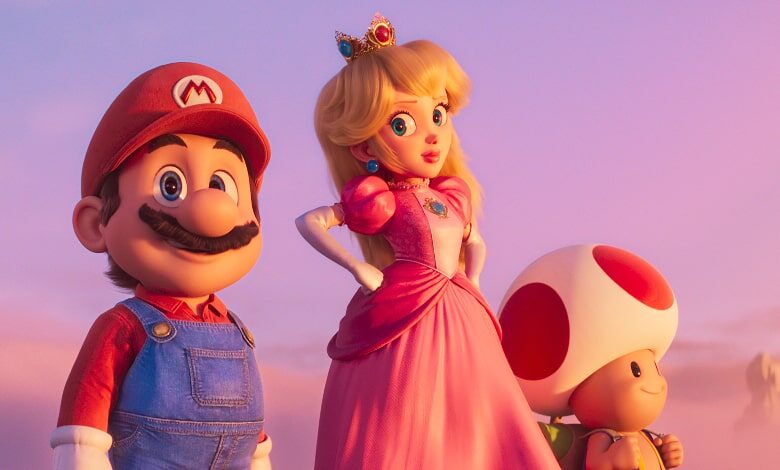 Filmmakers are finally taking video games seriously.
For years fans gritted their teeth through tepid adaptations like "Super Mario Bros." (1993), "House of the Dead" (2003) and "Double Dragon" (1994).
It's better than nothing. Barely.
Slowly, studios realized how much cash can be made by taking these properties seriously. That led to 'Sonic the Hedgehog," "The Last of Us," "Uncharted," "Free Guy" and now the OG game that never went away.
"The Super Mario Bros. Movie" lacks state-of-the-art animation and a story worth a 90-minute feature. It does recreate much of what made the franchise magical for millions of players without straining to deliver anything else.
Love the video games? You'll cheer on this movie. Nothing more. Nothing less.
The Super Mario Bros. Movie | Final Trailer
We meet Mario and Luigi (Chris Pratt, Charlie Day) as they debut their plumbing business' new TV spot (featuring more stereotypically Italian accents). The business could use a boost, so they rush to the scene after hearing about a city-wide plumbing debacle.
That trek leads them to another realm, one where the villainous Bowser (Jack Black) is poised to overtake the Mushroom Kingdom.
Fans will know every detail here by heart, but newbies are given enough clues to follow along.
We're deposited into a Super Mario Bros. game, down to the shifting beams, bricks and tunnels Mario must navigate to save the day.
Luigi is captured by Bowser (Jack Black), a stock villain with a penchant for hard-rock ballads. So Mario pleads with Princess Peach (Anya Taylor-Joy) to help him rescue his sibling.
They make an odd team. The Princess is good at everything because Feminism, while Mario needs time to learn the nuances of the Mushroom Kingdom. "The Super Mario Bros. Movie" isn't woke, per se, but the cultural revolution makes a few appearances.
Mario, emasculated early to boost the Princess' Mary Sue side, must rally to save the day.
View this post on Instagram
The film stages multiple challenges inspired by the legion of Mario games, including classic audio drops to complete the simulation. Nostalgia is front and center here, and it's perfectly acceptable given the low stakes and appeal to the core audience.
Directors Aaron Horvath and Michael Jelenic employ distinctive voice actors but allow them to modulate their instruments. Even Seth Rogen, who always sounds like Seth Rogen, isn't as recognizable as usual playing Donkey Kong.
The film's spare plot stalls mid-movie, leaving us with a series of chase sequences with diminishing returns. What holds everything together is the film's gentle sense of humor. You won't be belly-laughing, but the film's low-key humor leads to a relentless supply of smiles.
The film's best running gag? Bowser dreams of marrying Princess Peach, and his romantic longings ignore his army's conquest of her citizens.
Love is blind, after all.
HiT or Miss: "The Super Mario Bros. Movie" isn't as engaging as the best Pixar films. Its ambitions are more restrained, aiming its fun directly at gamers past and present.