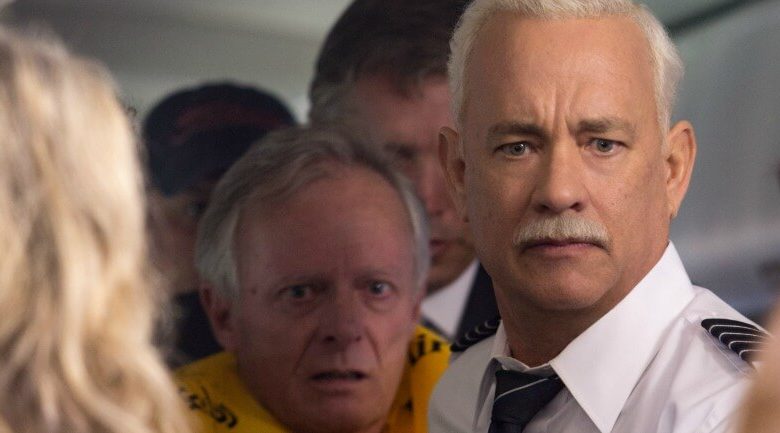 Chesley "Sully" Sullenberger is the American hero who saved 155 "souls" when he safely landed a crippled plane on the Hudson River. What a perfect subject for a big-screen adaptation, right?
Not so fast.
Don't we already know every facet of Sully's story? The media gave the improbable landing wall-to-wall coverage. Sully himself penned a book on the incident.
"Sully" screenwriter Todd Komarnicki says we haven't been told the full story … until now.
Sully, Take Two
Turns out the real-life Sully held back when writing his memoir, "Highest Duty: My Search for What Really Matters
," according to Komarnicki
"The story of the movie is the untold story," Komarnicki says. "[Sully] alluded to it in the book." The new film lets Sully share what he actually faced during the protracted NTSB investigation. Uncertainty gnawed at him, even though he felt certain he took the only path possible.
Perhaps the pilot was waiting for a Hollywood legend like Clint Eastwood to do his saga justice.
Sully - Official Trailer [HD]
Eastwood's latest directorial effort casts Tom Hanks as the pilot who trusted his gut to save US Airways Flight 1549 from crashing.
We learn through the film that Sully wasn't an instant hero to NTSB investigators. They suspected Sully could have landed the damaged plane safely on a nearby landing strip.
Did the media get the story wrong (again)?
"If [the inspectors] found any tidbit at all, and most NTSB reports do … his career would have gone up in smoke," he says.
The film captures Sully's fears following the spectacular water landing. We learn about his close ties to his wife (Laura Linney) and how his co-pilot (Aaron Eckhart) supported him during the arduous investigation.
Let the Tears Fall
Who can forget the faces of the relieved passengers from that flight? Americans cried along with them as they shared how close they came to never seeing their families again.
Komarnicki says the tears started to flow on only the second day of shooting on "Sully."
It helps to have this generation's Jimmy Stewart playing one of the 21st century's unabashed heroes.
Tom Hanks Interview on Playing Captain Sully
The two-time Oscar winner was shooting a sequence in which he imagined a very different outcome to that fateful day. Sully's plane headed straight into a New York City skyscraper, not the nearby waters.
"[Hanks] was so deep into Sully [already]," Komarnicki recalls, that several crew members wept while watching Hanks' stricken face.
Respect the Writer
Eastwood attached himself to the project after reading Komarnicki's script. Other screen icons might have massaged the screenplay or hired new writers to reshape it.
Not Eastwood.
"He only asked me to do a tiny bit of rewriting," Komanicki says. "The experience was so unique, to be a writer whose words aren't changed … [the actors] always got the lines right."
"He really is a straight shooter," he adds of Eastwood.
FAST FACT: "Sully's" original title was "Above and Beyond."
The "Sully" scribe says Eastwood wanted the movie to show Sully's integrity as well as the story's human element. To Eastwood, it's an overdue man vs. machine fable.
"We live in an age now where it's all digital. No one questions numbers," the screenwriter says.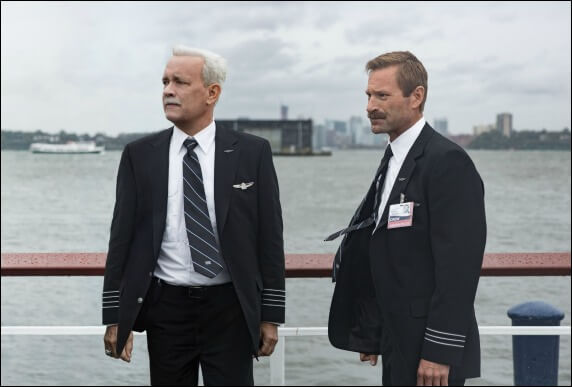 "Sully" features more than the main character's heroics. We see New York's first responders rise to the occasion.
That spoke to Komarnicki.
"When we all pull in the same direction, when we think about each other before thinking about ourselves, we're an amazing country," he says.
"Sully" shows "there's a hero inside everyone," he adds, something as simple as reading to your child at bedtime.
"I want people to leave the theater and say, 'what's my Sully moment?'" he says.