Interviews
Sue Costello Sues Paramount Global, Demands Jury Trial for Breach of Contract
Star claims company bullied her over project, Boston native won't back down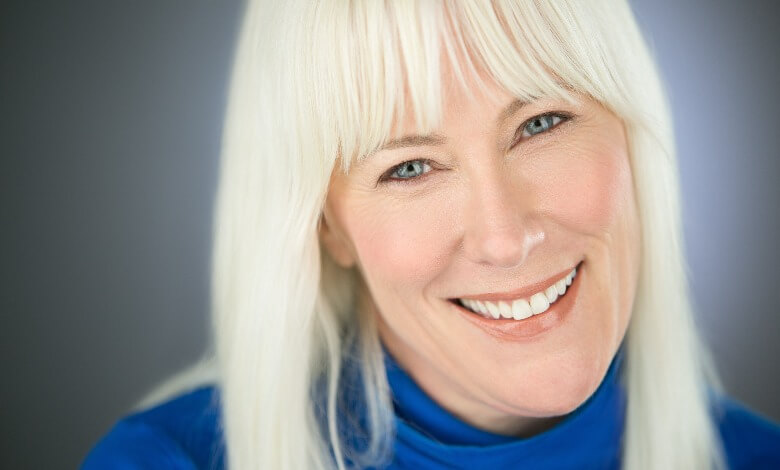 Sue Costello's instincts kicked in when she heard then-CBS head Les Moonves call out for more female-driven projects.
The stand-up comedienne and star of Fox's "Costello" had just the pitch in mind, and Moonves loved it from the jump.
What followed was classic show business chicanery at its worse, she says. Costello is suing Paramount Global, formally Viacom/CBS Corporation, on seven charges, demanding a jury trial to determine damages.
1. Material Breach Of Written Contract
2. Breach of the of the Implied Covenant of Good Faith and Fair Dealing.
3. Tortious Interference.
4. Constructive (Contract) Fraud.
5. Fraudulent Inducement
6. Malicious intent to cause emotional and financial distress.
7. Discrimination on the Basis of Sex
The suit was filed on Feb. 21, and Costello notes Paramount Global has 30 days to respond. Hollywood in Toto reached out to Paramount Global for comment on the suit, but the company did not respond.
The TV project in question, which Costello won't divulge beyond saying it speaks directly to the times we're living in today, is still part of her immediate plans although it's currently in limbo due to the legal situation. And, this time, she'll be calling the shots.
That was the plan from the beginning.
"I didn't wanna be just 'the actress,'" she says, recalling her days on her eponymous 1998 Fox sitcom. "That's what they essentially did with me with 'Costello.' They pushed me out of the writers' room."
She initially emailed Moonves in 2017, roughly 20 years after their last professional connection. The industry titan quickly agreed to a meeting, she recalls.
"I'm sure you are busy. I would love to meet with you," she wrote. He agreed. Costello shared images of the email exchange with Hollywood in Toto.
Costello says Moonves "always believed in my talent," but she didn't know he'd soon be chased out of the industry in 2018 due to serial #MeToo allegations. Despite subsequent pressure to suggest Moonves' preyed upon her, too, she insists nothing of the kind ever happened.
"They tried to put me into this MeToo narrative," she says in her authentic Boston accent. "I'm not saying Les is a great guy or that he didn't do what he's accused of doing."
I had a legal deal and here they are trying to lure me in to say something about Les Moonves. Jonathan was the one who did the deal not Les. Ny Ag tried the same but I read showed me proof of all of this. No one was ever investigating what happened but me. pic.twitter.com/rXCWXJMOTK

— Sue Costello #metoo used 4 stock manipulation (@suecostello) March 13, 2023
Moonves asked her not to sign a deal with anyone else during their initial meetings, and she signed a contract for the project. Shortly thereafter she started getting the industry run-around from his underlings.
"I knew something was wrong," she says, not realizing at the time that a sex scandal would topple Moonves from atop the Hollywood food chain. "Little did I know they were looking to force him out."
Matters spiraled from there.
Costello alleges CBS employees physically wrestled one of her scripts from her during a contentious meeting, among other mistreatments.
"They were trying to extract [the project] and get rid of me," she says. "They thought I'd go away like everyone else."
Costello refused.
"I made it my purpose now [to fight back]," she says. "They have to honor the whole contract, financially."
Costello sees her struggle as part of a larger Hollywood concern. An industry which speaks about female empowerment doesn't always live up to the talk. Both men and women behind the scenes at CBS took part in her abusive treatment, she claims. No notable stars or industry groups publicly rallied to her side.
"They thought they were gonna break me," says Costello, who recalls the support her father gave her about the biggest legal battle of her life. Her dad, a labor mediator, said, "Oh, I see what you're doing. You're willing to take the hit to get the information," she recalls him saying, before he added, "you're the best negotiator I ever met."