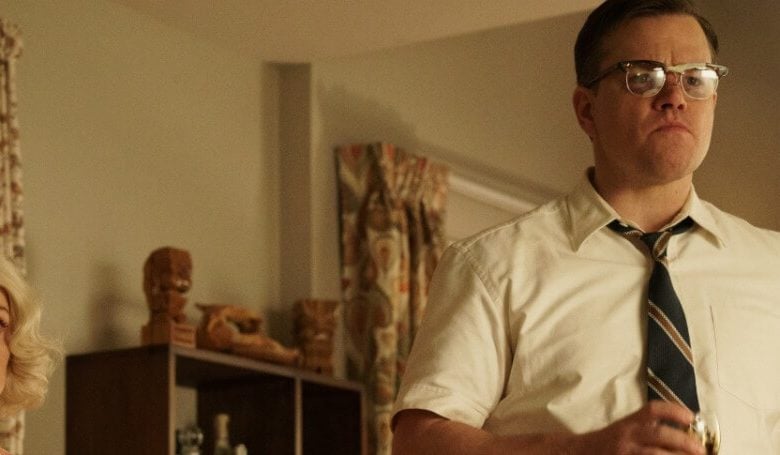 Entertainment reporters get pretty unusual stuff in the mail.
Shower radios. Stuffed animals. Potatoes. You name it, it's hit my mailbox emblazoned with a new movie, TV show or streaming service.
It's the oddest job perk, no doubt.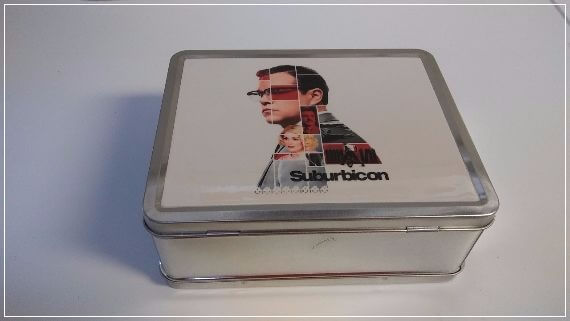 This week, I received a special mailer from the folks behind "Suburbicon." The film, directed by George Clooney, follows a white middle-class couple in '50s America. Matt Damon and Julianne Moore play the couple in question, whose neighborhood explodes when a black family moves into their less than integrated community.
That isn't the only element of the film. The main story lets Damon tap into a much darker realm than we expect from "The Martian" star.
So what would a press package for "Suburbicon" include?
A miniature rolling pin
A hand exerciser
Tortoise shell glasses (like Damon's character sports)
Smucker's peanut butter and Concord grape jelly
A bottle of pills (actually breath mints)
All contained within a gleaming silver lunch box with the "Suburbicon" poster and a special card. "Happy Good Neighbor Day!"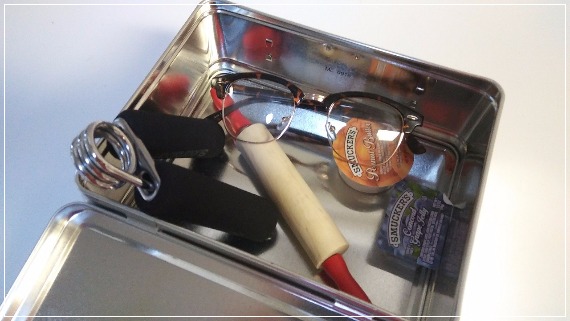 The film suggests nothing of the kind … unless you've stepped out of a Norman Rockwell painting.
The original script came courtesy of the Coen brothers, the geniuses behind "Fargo" and "Raising Arizona." Clooney and regular creative partner Grant Heslov tinkered with it as they saw fit.
Suburbicon (2017) - Official Trailer - Paramount Pictures
The film's stars have been hitting the press circuit for some time now, bashing President Donald Trump and connecting the film's racist themes to America circa 2017.
"I would be horrified if 10 years from now, (people) didn't know where I stood on Breitbart or Trump," he says. "I would be horrified if they didn't say I stood up against these people," Clooney told USA Today.
Damon, according to the Hollywood Reporter, called the story "the definition of white privilege." He went further, directly tying "Suburicon" to recent events in Charlottesville, Va. The nation watched in horror as white supremacists marched and a woman was hit and killed by a suspected sympathizer of the mob.
"It does speak to the fact that these issues have not and are not going away until there's an honest reckoning in our country."
It will be interesting to see if those themes goose interest in the film or reduce its box office appeal.
"Suburbicon" hits theaters Oct. 27.