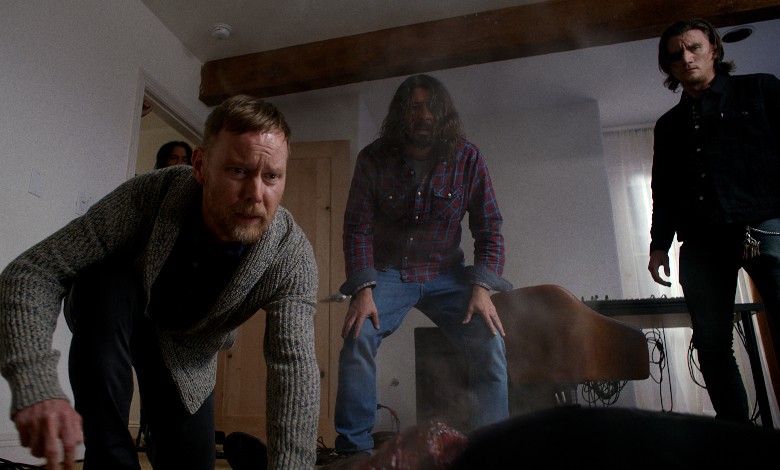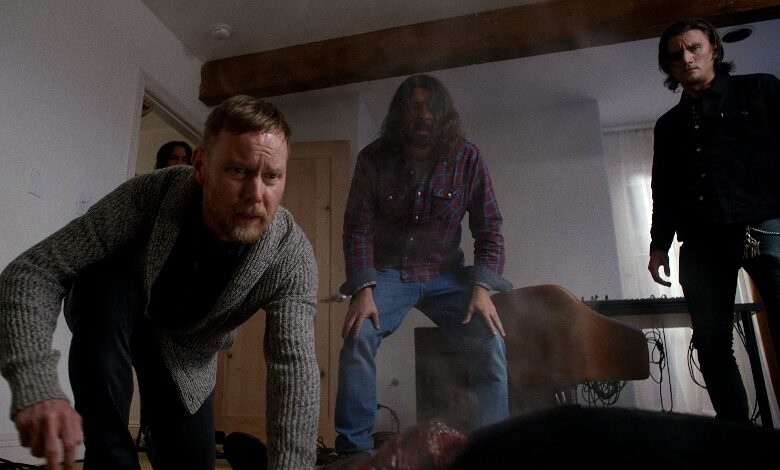 The Foo Fighters in a horror comedy? Echoes of KISS meets Scooby Doo rush to mind.
It's not a flattering comparison despite that incredibly low bar.
"Studio 666" is too long, too derivative and can't even deliver music worthy of the band's best melodies.
No one is taking themselves seriously, thank goodness, and this band of non-actors acquit themselves well enough. Otherwise, this is for Foo Fighter purists only. Even they might cry foul before all is said and done.
Studio 666 (Official Trailer)
The band members play themselves, burned-out rockers looking for a place to record their 10th album. Their manager (Jeff Garlin) steers them to a sprawling Encino home that offers just the right, eclectic vibe. The prologue shows how the very same house, though, once hosted a rising band's final days on earth.
Could something similar happen again? Of course, and there's nothing wrong with that premise.
What we hope to see is some inside rock nuggets (we get but a few), Dave Grohl poking fun at his rock god image (sure, but it's rarely funny) and band mates who are game for just about everything.
That's a big, fat check on the latter box. But since only die-hard fans know the band members by name, it hardly registers.
This isn't John, Paul, George and Ringo. In fact, only Rami Jaffee gets a distinctive personality, and it's by behaving like a second-rate Joaquin Phoenix.
RELATED: 'School's Out Forever' Fumbles Horror Comedy Mix
"Studio 666" offers a few delirious kills and more blood than your average "Scream" sequel. Horror fans will relish both elements, but the story itself is a slog and the movie runs a good 15 minutes too long.
The screenplay uses the "F-bomb" so often it becomes numbing, and only 13 year-old-boys hopped up on energy drinks will find the jokes funny.
Grohl is front and center here, and he's clearly the most natural actor of the bunch. Still, he isn't interesting enough to anchor the story, nor does co-star Whitney Cummings add anything beyond a recognizable face. Far better is Lionel Richie's cameo which is short and sweet.
Grohl recently said he recorded an entire heavy metal album to debut at or near the film's release date. Some of those thunderous riffs made the finished cut. They sound perfectly in sync with the movie itself, forgettable and derivative.
Dream Widow | March of the Insane (Lyric Video)
It's always risky for an artist to try other media on for size. Just ask Bruce Willis and Don Johnson, who steered their careers into music decades ago and retreated to their comfort zones despite some commercial success.
Smart.
It's clear the Foo Fighters had a blast making "Studio 666." Sadly, the feeling is far from mutual.
HIT or Miss: The Foo Fighters don't embarrass themselves starring in their first motion picture. The story around them, sadly, is another story.