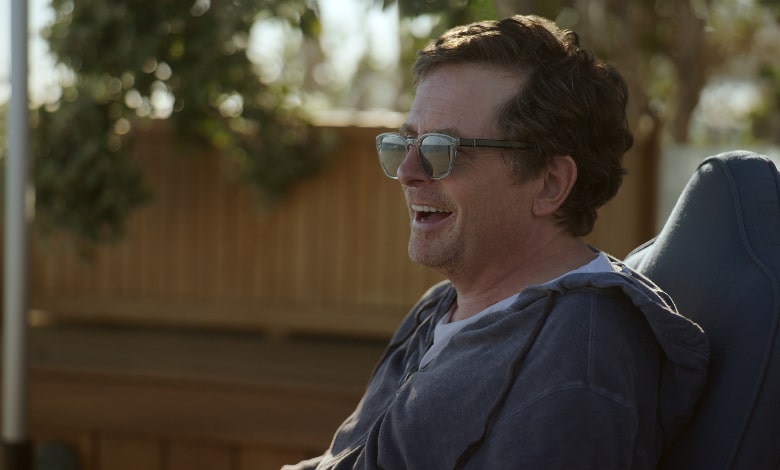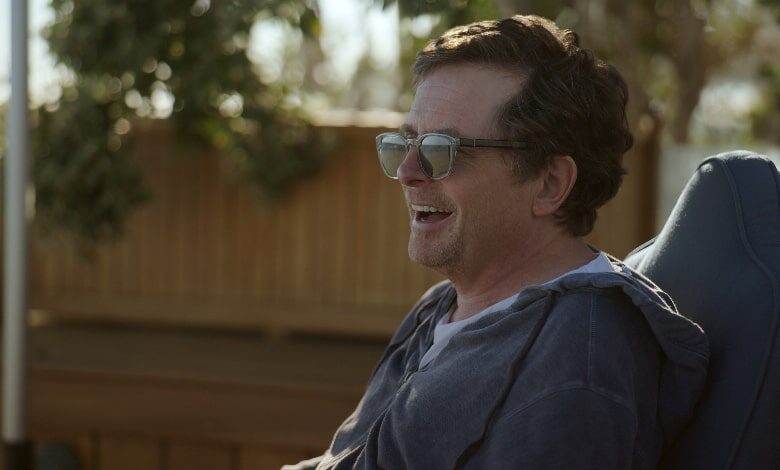 The most revealing question asked in "Still: A Michael J. Fox Movie" temporarily stumps its star.
Fox has been publicly fighting Parkinson's disease since the late 1990s, but we've never seen him fully open up about the toll it took on him until now.
Why now?
The answer, both Fox's response and what the movie reveals, proves a fascinating element of Davis Guggenheim's documentary.
Actors act. They perform to make us laugh, smile and cry. What happens when one of Hollywood's best can no longer provide that service? More importantly, how do you rebuild a life when that God-given gift goes away?
STILL: A Michael J. Fox Movie — Official Trailer | Apple TV+
The casual, occasionally pointed banter between Fox and Guggenheim ("Waiting for 'Superman'") serves as "Still's" core.
We revisit the actor's early years, from living under a complicated father figure to getting the break that changed his life – playing Alex P. Keaton on "Family Ties." "Still" showcases precious, behind-the-scenes footage at the dawn of his professional breakthrough and learn just how close he came to missing that moment.
Audiences quickly fell for the budding star, and he used the sitcom's success to jump to the big screen.
The one-two punch of "Teen Wolf," a sweet, disposable romp and "Back to the Future" ('nuff said) sent him into the career stratosphere.
Back to the Future | The Very First DeLorean Time Travel Scene
And that's where he lived until one day he realized his fingers wouldn't behave as they were told. Twitch. twitch, they went, the first sign of a condition that would leave him struggling to walk across a room.
"Still" isn't a pity party nor does it sugarcoat life with Parkinson's disease. Bumps, bruises, broken bones … it's all part of refusing to stay still with the disease.
Fox's family provides key support, from longtime spouse Tracy Pollan (they met shooting "Family Ties") to the children who keep Fox grounded during the worst of times.
"Still" never cuts too deeply into any one topic. Yes, Fox partied as a young and fabulously wealthy star, but we don't hear the darkest moments of that lifestyle.
Sure, his marriage endured heartache as his fame soared, but it's unclear if the Fox/Pollan bond neared the breaking point.
This isn't a tell-all, and you won't hear any Hollywood dirt, either. It's the story of a very famous man who endured despite a brutal diagnosis. Now, he has something precious to share, far more valuable than a perfectly-timed joke or blockbuster.
Michael J. Fox on Parkinson's, and maintaining optimism
The Michael J. Fox's Foundation for Parkinson's Research is given just a few minutes of screen time. The focus is on a middle-aged man reconfiguring his life, his dreams and realizing the blessings that still remain.
Fox's decision to go public with his diagnosis proved harrowing. What if the laughter stopped, and fans started pitying him instead? It's just one of many memorable arcs "Still" traces, focusing more on the star's humanity than career detours.
Guggenheim has a wealth of Fox footage from the actor's films and TV appearances, and he weaves them together to visualize the star's formative years. It's a risky technique that pays off handsomely, in part, because the director grasps the bond Fox forged with audiences.
Fox's condition means his acting days are likely over unless a cure can be found. "Still" reminds us why he became a star and how the power of reinvention proved a powerful way to cope with an incurable illness.
HiT or Miss: "Still: A Michael J. Fox Movie" isn't easy to absorb, but the delicate storytelling and uplifting tone make it both memorable and important.