Industry News
Opinion
11 Withering Responses to Stephen King's Pro-Nina Jankowicz Tweet
Horror maestro hearts new Ministry of Truth-style leader with scary results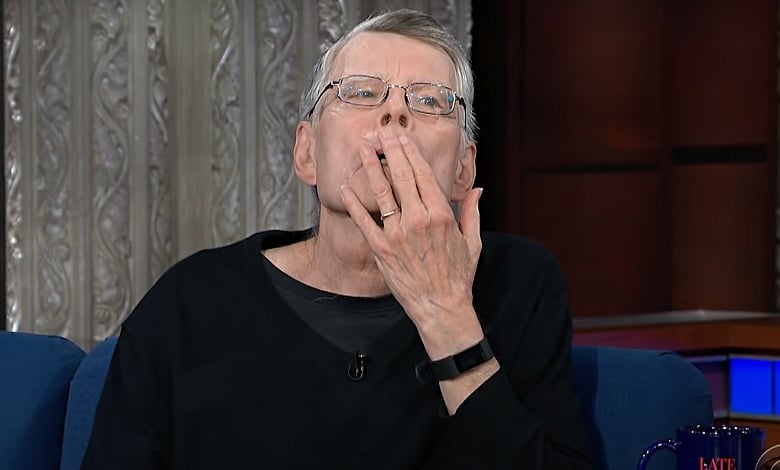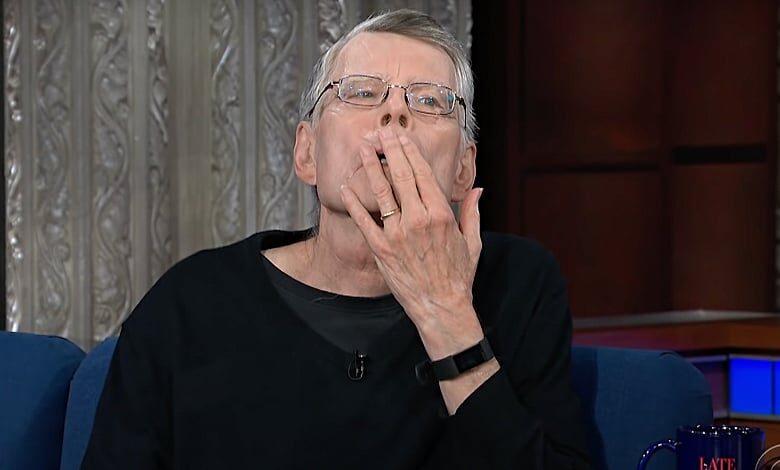 You'd think a creative soul like Stephen King might think twice about empowering the government to decide what's "disinformation" or not.
And you'd be wrong.
King, a dyed-in-the-wool progressive, shared his support for Nina Jankowicz on Twitter this week. She's the new head of the Disinformation Governance Board, part of the Biden administration's attempt to crack down on Fake News.
I stand with Nina Jankowicz.

— Stephen King (@StephenKing) May 10, 2022
Of course, King ignores some salient points tied to both Jankowicz and the new government body.
First, why should we entrust the government to call balls and strikes in such fashion? The Biden administration's lies are legendary, and progressives would be the first to point out the Trump team's ability to warp the truth.
Doesn't King realize the GOP could be in charge in less than three years? What then? Does he even remember "1984" and its "Ministry of Truth?"
RELATED: Big Tech Censors Are Crushing Conservative Comedy
Plus, Jankowicz brings a ghastly track record to the gig. She attacked the verified Hunter Biden laptop as Russian disinformation and praised a key force behind the Russian collusion hoax, Christopher Steele.
More recently, she suggested progressives and minorities face the brunt of Big Tech censorship, not conservatives. It's such a laughable claim it should immediately prevent her from tackling her new assignment.
Naturally, Twitter users pounced on King – some with humor, and others bearing ideological knives.
Of course you do, your entire career is spent writing about monsters.

— Michael Malice (@michaelmalice) May 11, 2022
Both lovers of fiction.

— Seth Dillon (@SethDillon) May 11, 2022
BOOT LICKER pic.twitter.com/MwWhkCZ6Bs

— Luke Rudkowski (@Lukewearechange) May 11, 2022
She's a despotic imbecile — a cartoon figure spouting non-stop lies — but even if she weren't, even if she were phenomenal, what kind of person proudly stands with the head of a Disinformation Board inside the Department of Homeland Security? https://t.co/K3whmqKvcM

— Glenn Greenwald (@ggreenwald) May 11, 2022
How has an author never read 1984?!

— DemPartyIsAHostageSituation (@letsblamerussia) May 11, 2022
A writer that supports censorship

Welcome to liberalism America

— Todd Cefaratti ✝ Author – CEO – Conservative (@ToddJCefaratti) May 11, 2022
Stand with Nina now or sit in a reeducation camp later.

— Jake K. Turx (@JakeTurx) May 11, 2022
Stephen King is in a fierce battle with @KeithOlbermann for who would most benefit from having their phone smacked out of their hands by a loved one.

— Matthew Carano (@matthewcarano) May 11, 2022
Author who supports censorship, that is so 2022.

— Rich Arcari (@roarcari) May 11, 2022
You may be a very creative writer, but you are definitely not a historian..

— Chris Shannon (@ChrisShannon42) May 11, 2022
Hi Mr. King, I've been a fan since reading The when I was in 8th grade. Highly recommend this @ggreenwald article on why a govt Disinformation Board (Trump would call it a Fake News Board) doesn't protect free speech but is in fact a danger to it.https://t.co/WxKVNHqCWE

— Barry Eisler (@barryeisler) May 11, 2022