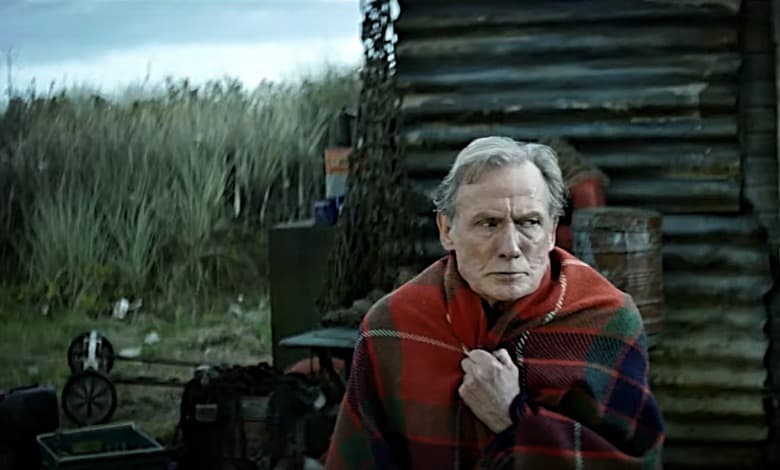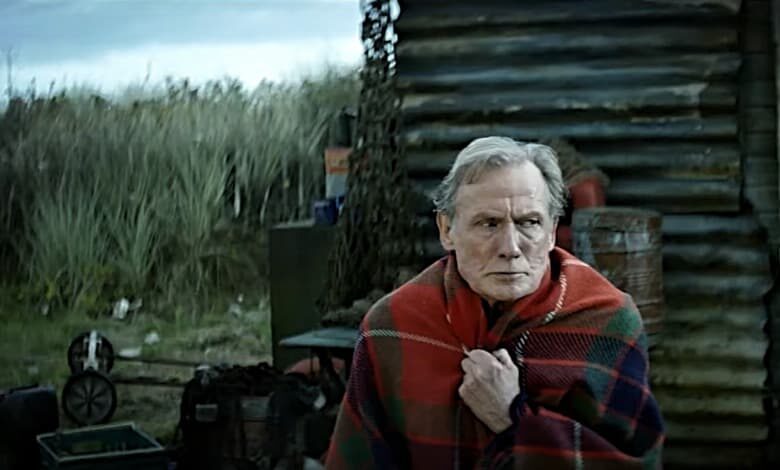 Droll, dry, delicious, delicate and, ultimately, slight.
Alliteration only goes so far. The same is true for "Sometimes Always Never," a film that uses a popular board game to frame a family in crisis.
Bill Nighy is the top five reasons to watch the British dramedy, along with a visual pluck that directly feeds into the narrative. The film offers a delightful first act, too, but that only makes the remaining ones look pale by comparison.
Sometimes Always Never - Trailer
Nighy stars as Alan, an impeccably tailored widower nursing a broken heart. His son went missing after a fight over Scrabble, and it's been years since he's heard from him.
Has Michael died, or does he harbor a long-standing grudge against his father and brother, Peter (Sam Riley)?
That mystery anchors "Sometimes Always Never," but the story cares more about the characters left behind than any sleuthing work. Alan is a certified eccentric, no doubt, a wordsmith who wields his vocabulary like a Bowie knife.
That drives Peter to distraction. Then again, everything Alan does has that effect. Peter still seethes over the second-rated toys he played with as a lad.
Why?
Frank Cottrell Boyce's screenplay delivers some wonderful laughs early on, but it's far less successful fleshing out the family dynamic. The dialogue literally mentions "prodigal son," but that's hardly enough to explain the fractured Alan/Peter bond.
That's nothing compared to other elements given scant screen time, like Peter's marriage and a romance between Alan's grandson and a local school girl.
If you're into Scrabble, you're going to love "Sometimes Always Never." If you love Bill Nighy (and who doesn't love Bill Nighy?), you'll also enjoy this lovely film.https://t.co/sewNNlZ12M

— Richard Roeper (@RichardERoeper) June 11, 2020
The film's best sequence comes early, suggesting a wonderful drama that never arrives. Alan takes on a Scrabble guru at a dimly lit hotel lounge. It's a battle he clearly relishes.
The content drags his opponent's wife (Jenny Agutter, "An American Werewolf in London") into the melee. What follow is funny, tragic and wildly unpredictable.
The latter is in short supply from here on.
Director Carl Hunter serves up some scrumptious visuals at every turn, from peculiar closeups to witty compositions. Hunter proves equally adept at balancing the story's competing tones. There's a grown man missing, a factor far more important than cheap childhood toys.
The one curiosity? Using overtly phony backdrops during driving scenes. It's like watching a movie from the '50s, the film's rare visual misstep.
There's always Nighy to keep matters on track, though. The veteran's charisma makes Alan worth your attention, even when he's behaving like a brat. Nighy makes sure we don't forget the ache in Alan's heart even when he's misbehaving. That open wound drives him to reconnect with Peter, even when the gestures aren't appreciated.
"Sometimes Always Never" once featured a more appropriate title – "Triple Word Score." As is, the film is tasteful, occasionally sublime and ultimately thin.
HiT or Miss: "Sometimes Always Never" boasts a tender lead performance by Bill Nighy and some well-earned laughs, but the family in question never fully comes into focus.