Industry News
Opinion
Social Justice Mob Won't Claim Year's Toughest Heroine
Betty Gilpin's warrior in 'The Hunt' is everything SJWs demand, except ...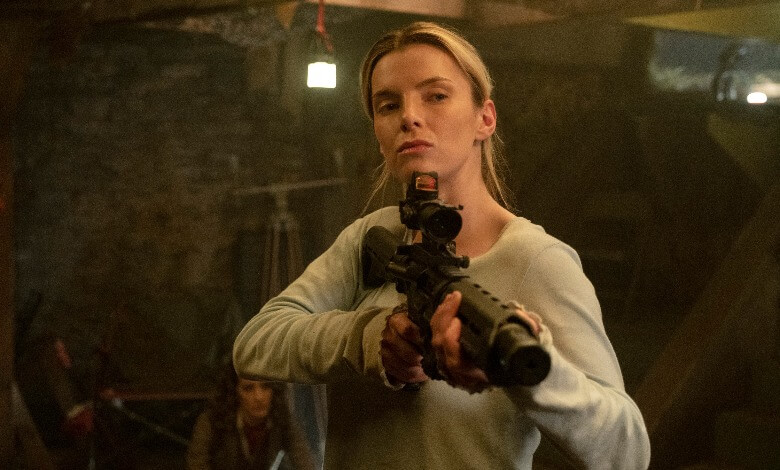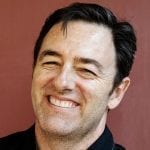 "The Hunt" sparked more culture war debates than any movie in recent memory. Yes, even "Joker."
The violent satire showed liberal elites hunting "Deplorables" to the death. It's hard to imagine a hotter button being pushed over 90-odd minutes.
We now know select conservatives jumped the gun in their outrage over the film. The film is either as fair and balanced as one could expect from Hollywood or tilted toward conservative. How many films mock virtue signaling NPR fans like "The Hunt?" That's rhetorical.
The Hunt - Official Trailer [HD]
One factor from the film remains a mystery, at least on the surface. Why hasn't the woke mob rallied around the film's feisty heroine?
Betty Gilpin of "GLOW" fame plays Crystal, one of several Red State types kidnapped by the elites for sport. Only she puts up a fight, and oh, what a battle it is. She's fierce with or without weapons, and she's always thinking several moves ahead of her enemy.
Her character even spends a large swath of the movie with co-star Hilary Swank, ensuring the film passed the Bechdel Test.
RELATED: Woke Broke Movies in 2019 …. Does Hollywood Even Care?
She's the film's no nonsense hero, and director Craig Zobel doesn't attempt to tart her up in grand Grindhouse style. She's not losing her clothes as the movie progresses. In fact, the one time the director emphasizes her curves it's meant as empowerment, not titillation.
In short, she's everything the Left demands from female characters today. She's a hero overflowing with "agency" who doesn't bow to the Patriarchy. If she met the Patriarchy she'd probably kick it south of the border.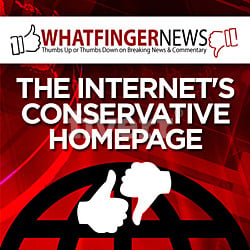 So where were the op-eds glorifying her character? Why did The Mary Sue, Jezebel and BuzzFeed stand down so completely? Why didn't reporters chastise anyone for trashing the film?
All the while a lesser film featuring a psychopath, "Birds of Prey's" Harley Quinn, earned oodles of adoring, nay defensive, press.
The answer is staring us right in the face.
Crystal is … a Deplorable.
SOME 'HUNT' SPOILERS AHEAD
Gilpin's Crystal escapes the kind of cartoonish stereotypes given to her fellow Deplorables. She's not racist, sexist or slow of mind. She's from Mississippi, though, and has the accent to prove it. And she clearly has handled a gun before.
Close enough.
The Woke Mob clearly recoiled at both the film's satirical balance AND Crystal's political persuasion. Does it matter that Crystal isn't wearing a red Trump hat? Of course not. She's not the kind of empowered female they demand. She's not pushing any feminist talking points. She's not given speeches mid battle about gender inequality.
She's a force of nature, period. And, as a result, she doesn't suit the Woke Mob's purposes. So they ignored her.
It's not like Gilpin hasn't received the "feminist" kiss treatment by the media. That's precisely how the far-left IndieWire.com framed its profile of the actress tied to her "GLOW" series.
The girl power-fueled nature of the show is evident off-screen, too. Over three seasons, "GLOW" has consistently stayed true to its female-centric storylines — the series' two leading male characters, played by Marc Maron and Chris Lowell, have also evolved in service to the success of the ladies' wrestling show — and that interest in centering women has impacted Gilpin's career in spades.
Sure, much of the media heat around "The Hunt" centered on its incendiary premise. Still, the movie generated headlines for months since the controversy erupted last year. That left plenty of time to push Crystal as the heroine we need now … more than ever.
ScreenRant hinted at that theme, but it didn't catch fire elsewhere.
She's paranoid, a little quirky, and never sexualized throughout the film; this is even more difficult to find in genre films, as women can be strong, but only in a way that doesn't diminish their femininity or sex appeal.
Instead, journalists who would otherwise embrace her as feminist symbol stood down, and we know why.
Wrong party. Not enough lectures.
Chances are, the flawed but fascinating "The Hunt" will live on longer than woke misfires like "Birds of Prey" and the latest "Charlie's Angels" debacle.