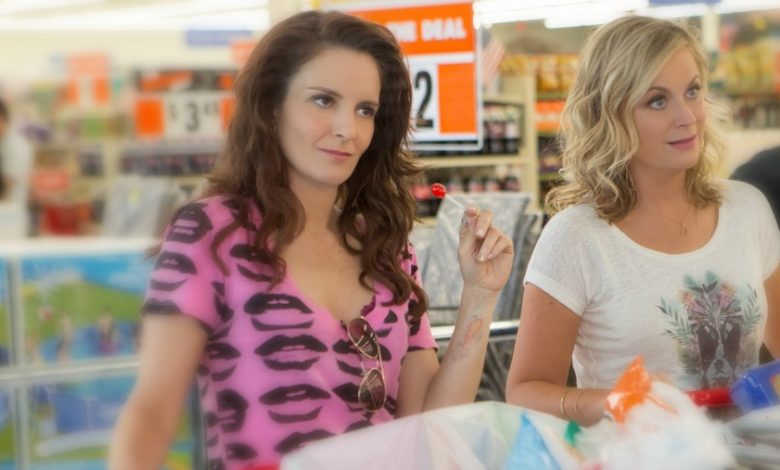 Fey, known for her cerebral humor, tries being outrageous in "Sisters." The new R-rated comedy re-teams her with Amy Poehler, a combination that usually clicks without compromise. Here, they're hamstrung by one of the laziest plots in recent memory.
Some laughs flow all the same, but by the time the story wheezes to a halt we're left pining for their blend of banter and insight.
Sisters Official Trailer #1 (2015) - Amy Poehler, Tina Fey Movie HD
Fey and Poehler play Kate and Maura, two very different sisters who reunite under "tragic" circumstances. Their family home is being sold by Ma and Pa (Dianne Wiest and James Brolin). What could be a mournful moment turns into a Greek tragedy with little explanation. The grown women panic and plan one last house party before the sale goes through.
Kate wants Maura to discover her inner party girl following her divorce. And Maura hopes Kate will, uh, we're still not sure what beyond engage in R-rated antics.
Now remember … these are 40-somethings planning a teen-style party down to the red Solo cups.
Will the bash recapture their youth? Will Maura make out with the hunky landscaper down the street, played with good cheer by Ike Barinholtz? Are you yawning yet?
ALSO CHECK OUT: Fey and Poehler: Teflon-Coated Comics
"Sisters" is essentially a party movie with a gossamer-thin plot for a framing device. That doesn't mean the film isn't funny. "Saturday Night Live's" Bobby Moynihan scores some yuks as a nerd who does too much blow at the party's start. Other "SNL" alums like Rachel Dratch and Maya Rudolph supply stellar support. Rudolph even hints at a "Mean Girls" style turnaround, but the payoff is weak at best.
Much of the repartee between Fey and Poehler, allegedly from Paula Pell, sounds like it was re-written by the duo on the fly. Imagine what the first draft sounded like.
DID YOU KNOW:  Amy Poehler famously joined both Second City and Upright Citizens' Brigade before network TV fame, but she started out cracking wise with the comedy improv troupe My Mother's Fleabag at Boston College.
There's also a subplot involving Maura's teen daughter, but it feels as artificial as a silver Christmas tree. A running gag involving a music box shoved into someone's rectal orifice is painfully funny at first … and then just painful.
Comparing Fey's character to a Schumer-lite may not be fair … to Schumer. The latter's big screen feature "Trainwreck" from earlier this year featured strong performances, a compelling story and genuine conflict.
That's mostly missing from "Sisters." It's still got Fey and Poehler, and that combination will always be worth some laughs. It's just not enough to sustain a feature-length comedy.
IF YOU LIKED… 'Sisters,' why not try "Baby Mama," the 2008 Fey-Poehler pairing which featured a stronger story and characters.
Baby Mama (1/11) Movie CLIP - Too Much for a First Date (2008) HD