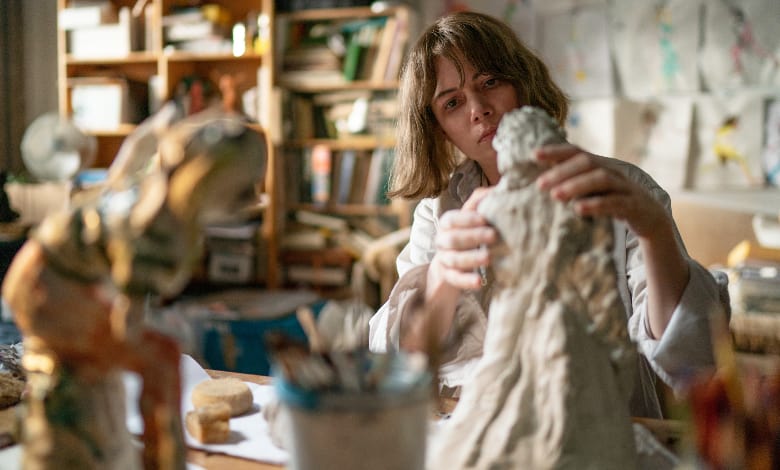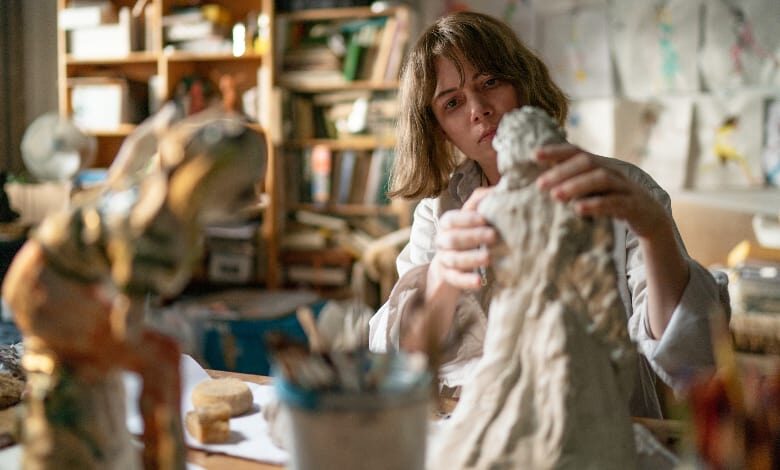 Movies set in the art world focus on ego, power struggles and, of course, cash. Lots of it.
What about the lesser-known art circles, populated by souls driven to create for more noble reasons?
"Showing Up" deposits us in just such a space, where artists toil in obscurity to share their work with anyone willing to look. It's right in director Kelly Reichardt's wheelhouse, but audiences seeking dramatic teeth will be disappointed.
That's a fancy way of saying bored to near tears.
Showing Up | Official Trailer HD | A24
Michelle Williams stars as Lizzy, a Portland-based sculptor who shuffles through life as if an anvil rested on her slim shoulders. Her work is delicate and deeply felt, but that doesn't pay the rent or make her name noteworthy.
She creates all the same, shrugging off life's indignities. Her frenemy/landlord Jo (the always intriguing Hong Chau) refuses to fix the hot water in her home. Brother Sean (John Magaro) is an artist, too, but his ambitions are dulled by mental illness.
"Showing Up" takes place days before Lizzy's art exhibit, but don't expect dramatic tension from the event. The film cares more about the quieter moments in life, the meaningless exchanges with colleagues and micro-arguments that flow from dysfunctional families.
Storytellers often use such moments to set the scene or establish characters. "Showing Up" is almost entirely constructed from these snippets.
View this post on Instagram
The great Judd Hirsch plays Lizzy's father, Bill. He's a fellow artist with a talent for exaggeration. To be blunt, he's a blowhard, but Hirsch's impish presence lights up the film.
A tale this bleak needs every source of illumination.
We'd love to see more of the couple (Amanda Plummer, Matt Malloy) who squat in Bill's house. These lovable moochers live off of whatever society will give them.
They create nothing.
Michelle Williams on her Partnership with Kelly Reichardt
The biggest story arc involves a wounded pigeon which Lizzy reluctantly, at first, nurses back to health.
Reichardt sculpts a sub-culture deserving of its closeup, but she fails to create a compelling story to live within it. Lizzy's colleagues dress the same – modestly, in subdued earth tones – and act in a similar fashion.
Quiet. Shy. Withdrawn. Humble.
What led them down this path? Why does Lizzy seem like she's in constant, low-level pain? She appears focused on her art, but there's little joy in the creation process.
"Showing Up" creates a richly observed landscape but fails to gin up interest in its players.
Reichardt cares about these characters, but turning the narrative volume down to near zero makes it harder for us to do the same.
HiT or Miss: "Showing Up" shines a spotlight on unsung artists, but it fails to give them lives worthy of their gifts.