Opinion
Industry News
Does 'Shot in the Arm' Run Cover for Fauci, CDC?
Trailer for upcoming doc from Neil deGrasse Tyson suggests exactly that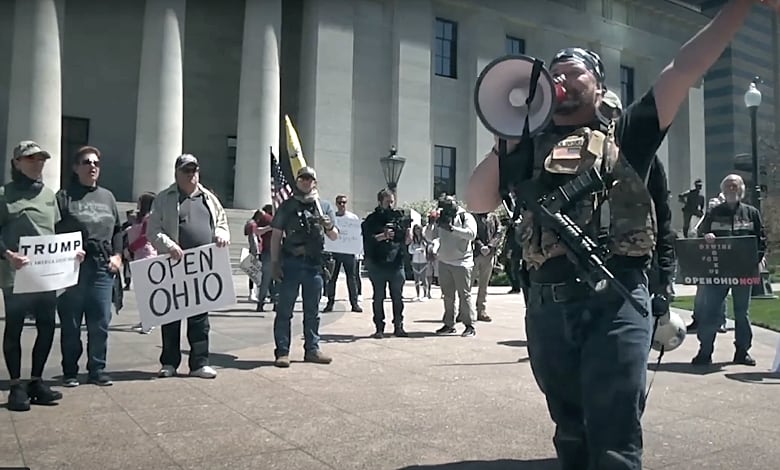 A Kennedy is tackling vaccine hesitancy on the big screen, but it's not the one you think.
Director Scott Hamilton Kennedy ("The Garden") is behind "Shot in the Arm," an upcoming documentary about vaccines both pre and post-COVID 19.
Kennedy began the project prior to the global pandemic that struck in 2020. He continued on his mission during the lockdowns, allowing his film to take on a new dimension given the virus' global impact.
SHOT IN THE ARM Theatrical Trailer
The press notes on the film stay relatively neutral in tone.
In the spring of 2019, before anyone had heard of COVID-19, Kennedy began investigating a global measles epidemic and filming with top public health officials–including Dr. Anthony S. Fauci, MD; Karen Ernst; Dr. Paul A. Offit, MD; Dr. Peter J. Hotez, MD; Blima Marcus, DNP –as well as rare verite and interviews with anti-vaccine activists – like Robert Kennedy, Jr. (charting his part in Samoa's tragic measles outbreak of 2019 and as he continues to garner GOP funding for a Democrat presidential bid today), Andrew Wakefield, and Del Bigtree – who were persuading parents by the millions to refuse vaccines for their children. Then COVID-19 happened. Acting quickly, Kennedy shifted his directorial eye to this once-in-a-century tragedy, as his family was caught in the maelstrom of COVID-19. Both skeptical and hopeful, SHOT IN THE ARM explores the cultural zeitgeist of vaccine hesitancy historically and in the context of the current COVID pandemic and how disinformation is its own disease. Can we replace cynicism with healthy curiosity and bridge the political divides that make us sick?
Look deeper.
The film is executive produced by Neil deGrasse Tyson, a devote vaccine proponent despite all we've learned about the medications' limitations over the last two-plus years. Director Kennedy's X feed hails expects like Dr. Peter Hotez, another vaccine defender routinely mocked by free thinkers for his activism.
Last but certainly not least in our #AAASaward series, please join us in congratulating @PeterHotez as our Scientific Freedom and Responsibility Award winner. pic.twitter.com/NghmURjXFu

— AAAS (@aaas) February 28, 2023
Dr. Hotez famously declined to debate podcaster Joe Rogan on the vaccine and related issues, turning down the chance to reach millions with his views. He refused to debate Kennedy, Jr. as well.
Over the summer, Dr. Hotez predicted a crush of new COVID-19 cases thanks to audiences flocking to "Barbenheimer" – "Barbie" and "Oppenheimer" – over the summer.
It never materialized.
"Shot in the Arm" does feature Robert Kennedy, Jr., a presidential candidate and one of the country's most prominent vaccine skeptics. It suggests the scion of the Democratic Kennedy clan played an outsized role in a measles outbreak in Samoa four years ago.
The project's COVID-19 material will be the film's selling point, though.
Will the film expose Dr. Fauci, who lied when he said his agency wasn't funding gain of function research at the Wuhan Lab in China (among other sizable flip-flops), damaging faith in science in the process?
Fauci's biggest Covid lies:

1) Didn't fund gain-of-function research in Wuhan on bat coronaviruses
2) Masks work (he privately admitted they don't)
3) Natural immunity (admitted privately it's real)
4) Herd immunity (did a 180 in 1st year of Covid)
5) "I am the science" https://t.co/5Y4BwLYuu2

— Tom Elliott (@tomselliott) March 8, 2023
What about the government lockdowns which were proven to be both ineffective and brutal to the culture at large?
Perhaps "Shot" will explore how children unnecessarily suffered at the hands of Dr. Fauci and the CDC who masked up children when it wasn't forcing them to learn from home … with massive side effects.
Maybe Kennedy's documentary will take Fauci and others in the government to task for downplaying the benefits of natural immunity during the pandemic despite the obvious, extensive science behind it.
Rand Paul Challenges Dr. Fauci On NATURAL IMMUNITY, Childhood Vaccinations
"The best vaccination is to get infected yourself," Dr. Fauci once said.
Vaccine hesitancy is a very real concern. The "experts" made it much worse during the COVID-19 pandemic. Is that part of the film?
It seems unlikely, but we'll have to wait until it reaches theaters to be sure.
"Shot in the Arm" will be screened at the Angelika Film Center Nov. 2 and at the Laemmle Cinemas Nov. 17 before expanding to other U.S. markets at an undisclosed date.
UPDATE: One irony behind the film? YouTube briefly censored the trailer for sharing "disinformation."
Hey everyone! Sorry to say that @Youtube mistakenly flagged our trailer as disinformation content instead of our true mission of countering disinformation. We will be back up soon but in the meantime checkout our trailer on https://t.co/CeVKqvalDz. Thank you for your patience!

— Scott Hamilton Kennedy (@scotthamkennedy) October 7, 2023