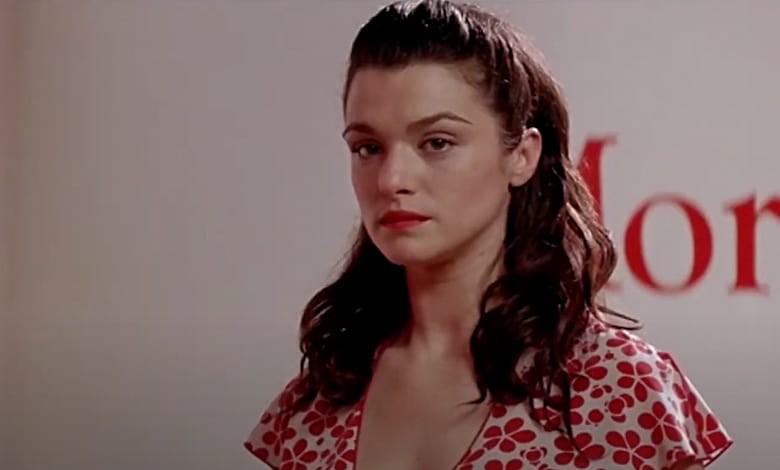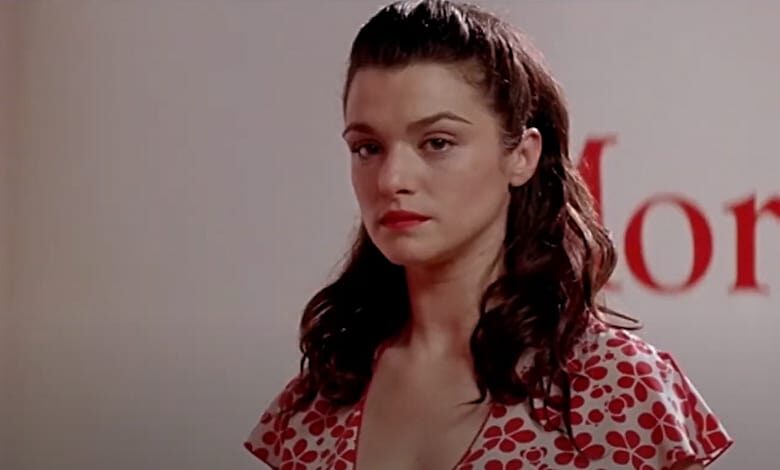 Neil LaBute's "The Shape of Things" (2003) was viewed by some as a return to form for the playwright-turned filmmaker.
Following his controversial breakout, "In the Company of Men" (1997), the confrontational LaBute made the even pricklier (and much harder to love) "Your Friends and Neighbors" (1998), an out-of-character and wonderful "Nurse Betty" (2000) and the forgettable "Possession" (2002).
While LaBute was building his name as a playwright of caustic character dramas with misanthropic protagonists, his movies were stuck in the art house. "The Shape of Things" was intended as a big swing that mimicked the forcefulness of "In the Company of Men" and offered a movie-star cast (though most were at the beginning of their careers).
Aquí viene mi recomendación: The shape of things. Neil LaBute + Rachel Weisz + Paul Rudd = peliculón. pic.twitter.com/Q1TN435xX5

— Francesc M. (@senyorfrancesc) November 11, 2021
Paul Rudd stars as Adam, a painfully awkward college student who falls hard for Evelyn, an intense and fascinating grad student played by Rachel Weisz. While Adam can't believe his luck with winding up with someone he finds so appealing, his best friends (Gretchen Mol and Frederick Weller) are uneasy with his new relationship.
Perversely fascinating, often funny and surprisingly frank at times, LaBute's cast is taken from his original stage production, creating a cinematic facsimile of the play.
Weisz' performance is something special, particularly in the remarkable closing scenes, which is the portion of LaBute's film is unforgettable. Even audiences who can correctly guess where the film is going are likely to squirm during the dread-inducing finale.
Public humiliation is rarely depicted in such a cruel, direct manner.
The Shape of Things | Production Trailer
Sometimes the actors are going big, as though still accustomed to performing on stage and haven't entirely toned it down for a camera crew. More often than not, the film provides an encapsulation of a riveting stage drama and opens the work up enough that we're not always aware that this talky work originated as a theater piece.
Compare this to the two-person rom-com "Destination Wedding" and note how, even with a megawatt movie star two-person cast, the material and the performances have to be strong enough to carry a dialogue/character-driven work made up of two-hander scenes.
LaBute's works genuinely anger audiences and, most vitally get them talking. Unlike insufferable trying-too-hard films like "Closer" or "August: Osage Country," LaBute's scripts lean into discomfort, don't allow moral certainty or even sympathetic characters to throw us a line.
There are no relatable characters here, only ideas we can all relate to, albeit queasily.
About the Work: Neil LaBute | School of Drama
The more pretentious aspects of "The Shape of Things" (and yes, if LaBute is guilty of any of the things he's so often accused of, it is pretension) are the general questions of what qualifies as art and is creating an original, vital installation worth creating if it means leaving emotional ruin?
The more down to the ground questions are, how much do we compromise ourselves in a relationship and where should we draw the line? Is there a point where, whether we realize it or not, that we are no longer ourselves because of how hard we're trying to please the other person?
For that matter, are we guilty of being manipulative if the person we're deceiving is blissfully unaware? These are all questions LaBute brings up and correctly assumes there are no easy answers.
Unless LaBute makes a comeback, (and I sincerely hope he does and with something this potent), his time as a respected filmmaker may have ended. It's hard to bounce back from a mega bomb (just ask "Gigli" director Martin Brest) and LaBute's "The Wicker Man" (2006) has acquired an unearned infamy.
The Wicker Man (2006) Official Trailer - Nicholas Cage, Ellen Burstyn Movie HD
Truthfully, while that Nicolas Cage-led misstep has its moments of unintended camp, the entire movie and not just the juicy YouTube clips, are worth seeing. Once could do a lot worse than an ambitious and typically provocative retelling of a folk horror tale in which Cage's cop struggles to solve a mystery on an island with a matriarchal community.
I'm not defending it as a great or misunderstood film, but "The Wicker Man" is interesting for its quirky choices, even as its third act is fatally unsteady.
Whereas LaBute's "The Wicker Man" wraps up in a manner of cinematic infamy, the conclusion of "The Shape of Things" positions the writer/director at his most provocative and hurtful. It's a bruising and unforgettable conclusion, with worthwhile debate and discussion to follow if viewed with others.