Industry News
Exclusive: Seth Swirsky's 'Sunny Day' Brightens Up Winter
Singer/songwriter teases new album born from hope and heartbreak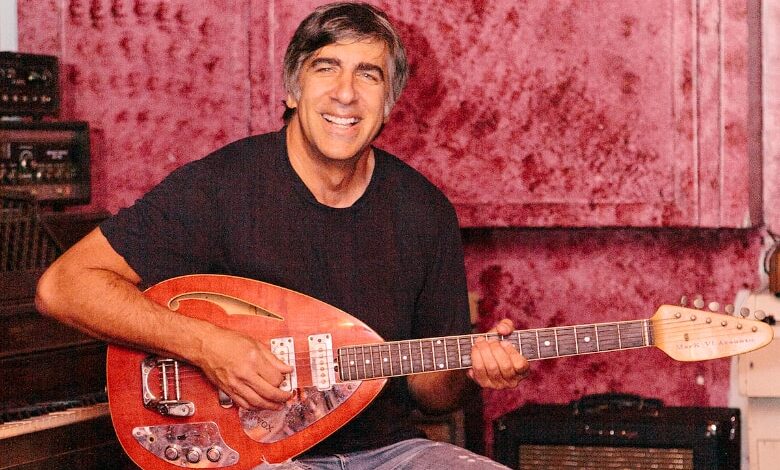 Singer/songwriter Seth Swirsky can make a rainy day downright sunny.
The veteran musician helped stars like Taylor Dayne and Celine Dion rise up the charts during the 1980s and '90s. He also penned songs for Al Green, Rufus Wainwright, Air Supply and more.
He's since gone solo, making albums that shimmer with '60s pop with one foot firmly planted in the present. Songs like "Summer in Her Hair," "Watercolor Day" and "Behind a Rainbow" (with The Red Button) capture cool beach breezes and long lost love.
His latest album, "Songs from the Green Couch," won't be released until April 8, but HiT has an exclusive peek at the first single. The album, Swirsky's debut with Lolipop Records, finds him collaborating with Rob Campanella of Brian Jonestown Massacre as well as bassist Glenn Brigman and drummer Brendan Peleo-Lazar of The Triptides.
L.A. musicians Kirk Hellie and Fernando Perdomo pitched in as well, creating a tougher sound to balance his innate pop instincts.
The first single, "Sunny Day," is pure Swirsky — irresistible choruses with a dash of Flower Power sprinkled on top. And, just when you think you've got the song's structure solved, he throws a sonic curveball.
The first track captures the New York native's take on life.
"Even in the midst of the everyday, omnipresent chaos of our lives, the sun still shines —and if you can stop and feel it on your face, it's a reminder that life is so good."
That philosophy came in handy over the past two years. That's how long it took "Couch" to come together, during which time Swirsky experienced the joys and pain of new love.
He says most of the tracks can be tied to the green couch in his art room, his space to create music, books, paintings and more. Swirsky previously directed "Beatles Stories" and wrote several tomes, including "21 Ways to a Happier Depression" and "Every Pitcher Tells a Story."
"Songs from the Green Couch" track listing:
01. Sunny Day
02. I Don't Wanna Lose You
03. Cashmere Sweaters
04. Whatever Happened To…
05. Dead
06. Every Time
07. Becky
08. Making it Up As We Go Along
09. I'm In a You Kind of Mood
10. Rose Avenue
11. Susie Sunshine
12. What Was I Thinking?
13. September Sunday
14. New Painting
15. American Bar