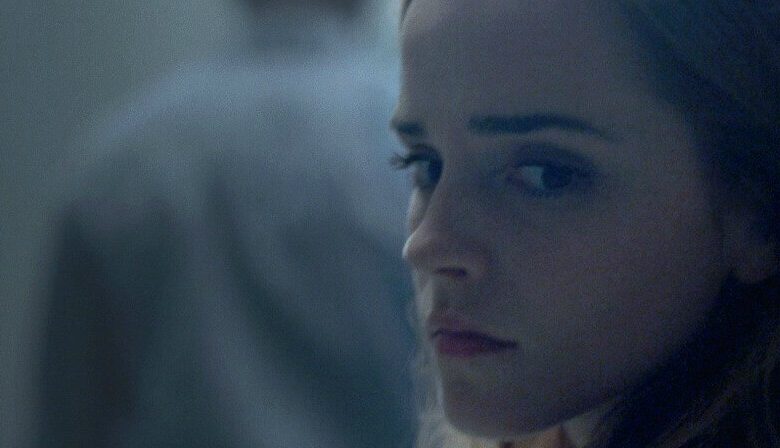 Orson Welles once said, "I passionately hate the idea of being with it; I think an artist has always to be out of step with his time."
There is no more true a thought than that in today's working-class Hollywood. Emma Thompson recently spoke out against the current crop of "social media sensations" and how studios were merely casting projects based on their online following.
Is the talent there? Meh. To be decided. Tastes are definitely weird nowadays. Look at the film, "The Circle."
The Circle | Official Trailer | Own it Now on Digital HD, Blu-ray™ & DVD
Great cast. Great director. Great writers. Terrible performance at the box office.
So what happened?
The trailers intrigued me but I did not see the film opening weekend. I suck. I contributed to the film's failure for not getting my butt in a seat. I did go see "Ghost in the Shell" recently and loved it. Not for the fact that everyone else seemed to hate it, but I saw what director Rupert Sanders was going for there.
It had depth. It was murky, dark and it seemed to wash over critics and audiences who didn't embrace it. I felt the same way when I saw "Southland Tales" in 2007. An underrated gem that in 20 years, audiences will reflect on and say, 'Yeah, nobody understood it then, but now…'
Southland Tales - Trailer
These ideas lead back to the Welles' quote. Being out of step with time… ahead of trends. That's the job of a filmmaker. Filmmaking is a collaborative effort. Yes, it begins with the blank page. We build the house, then we invite others inside to decorate it. The director. Producers. Production designer. Cinematographer. Editor. Etc.
Just a cog in a wheel of a large machine that rumbles down a track towards the destination of the screen large and small. And that is an achievement. Everyone should be proud of anything that gets made.
All the Right Ingredients
My first film was a labor of love. Pulled from my youth and experiences. Good characters. Good story. Good thrills. It evolved to what it turned out to be onscreen. That is what one has to accept and embrace within the industry itself.
Change. Others will come aboard your passion and have other ideas. That's collaboration. There's no 'I' in 'Team.'
I've guest lectured at several colleges in film classes, and I tell the filmmakers/writers/directors the same story every time when they're pitching something deep and personal. You have a film/TV idea about your grandma baking banana bread.
Wonderful.
But I bet the person next to you has a grandma that baked banana bread, too, and she maybe added cinnamon to her recipe which made it taste even better.
Creatives need to make their stories taste better. To truly stand out from the pack.
"But…but…but…they just bought a spec about a kid who morphs into a crocodile and eats drug dealers that sell Krokodil…"
Be different. Take that leap. Go ahead, binge-watch what's on Netflix and popular. Then come up with something even better.
Beware the Slenderman (HBO Documentary Films)
"Slenderman" was popular five years ago. I remember even pitching a film version of that at QED… never got made. Now one is in production but that fad is kind of old. By the time it hits, will there be interest?
We'll see.
Hitchcock was ahead of his time. Ridley Scott is and has been ahead of his time. De Palma. Kubrick. Carpenter. Spielberg. Lumet. Craven. Pakula. Wes Anderson. Castle. Demme. Tarantino. Avary. Coppola. Cameron. John Ford. Paul Thomas Anderson. Jeff Nichols. Jordan Peele. Mike Flannagan. Charlie Kaufman. Spike Jonze. I'll even throw in here Bryan Fuller with "Pushing Daisies," "Wonderfalls" and his take on "Hannibal."
These guys push the envelope.
A Writer's Golden Rule
There are hundreds of others that I have neglected to list. These are just a few that spring to mind. The most important part of the industry, the ABC's which I said in an interview years ago – Always Be Creating.
Writers can always write (given there's not a strike) but it begins with the page. The seed of an idea. This brings other creatives together. A director. A producer. Talent. Etc.
That's exactly what we did with "The Look-Book."
The Lookbook_Excerpt_Scene_Pilot from 12 Cabins, 12 Vacancies on Vimeo.
Jean-Marie Sobeck and I had this pilot. Friends laughed that read it. Great. How's that banana bread? So we decided to film a presentation scene for it. We assembled a tight cast – Anne Leighton from "Grimm" and "Lucifer." Nicole Alexandra Shipley from "Guardians of the Galaxy" and "Bad Teacher." Jess Nurse from "Scandal." Kaye Morris from "La La Land" and "Electric Heart." And Kristin Minter from "E.R." and "Ray Donovan."
Richard Zelniker came aboard to direct. He directed the film years back "The Fix" which starred Burr Steers (before Burr went on to direct "Igby Goes Down" and "17 Again") and the more recent indie thriller "As Night Comes."
The presentation was filmed in January. We had a great crew. John Dickson ("Burn Notice," "The Good Guys") scored it. Andrew Hunt (who starred in Spielberg's filmmaker show "On the Lot") edited it. The vibe of the series is "The Office" meets Robert Altman. A dark comedy but real. It was a wonderful experience.
Collaborating. My co-writer Sobeck and I also have the new Ludacris film hitting theatres later this year, "Ride." And we have a drama being developed with Johnny Depp's company – Infinitum Nihil. It's called "Committed" and deals with a state forensic psychiatric hospital. It's in the vein of "Bates Motel," "Nurse Jackie" and "House."
---
Jack Rehar attended the University of Minnesota for my undergrad then The AFI Conservatory for his MFA in screenwriting. His first film was the Sony feature "Into the Grizzly Maze" starring Billy Bob Thornton, James Marsden and Thomas Jane.