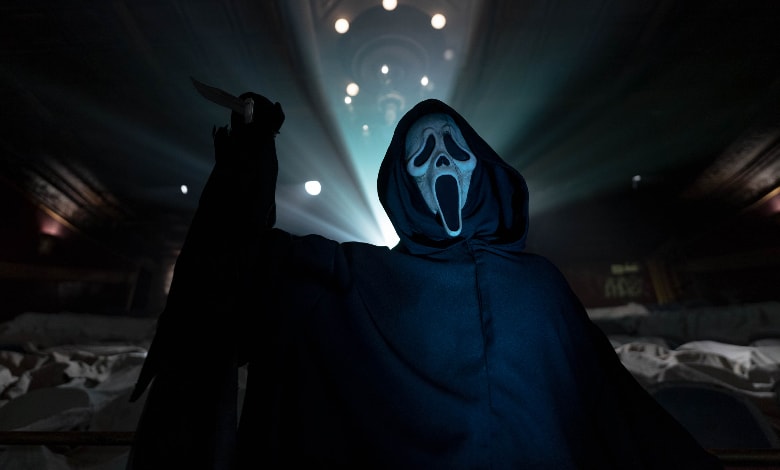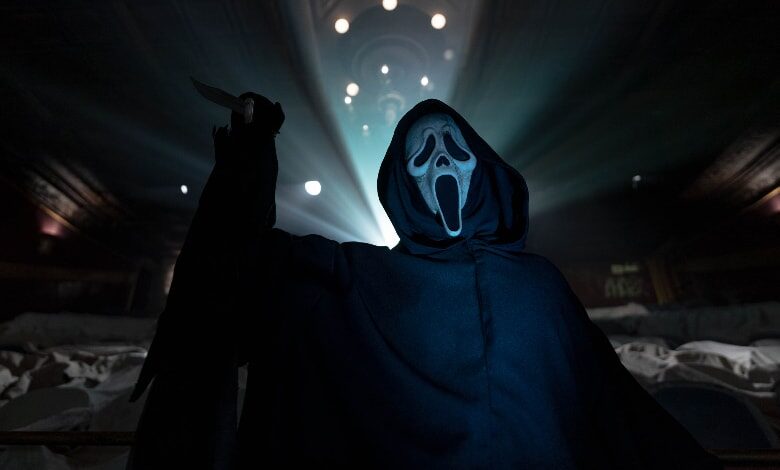 The "Scream" franchise long since ran out of novel ways to mock horror movies.
Final girls. No sex (or else). Never say, "I'll be right back." The franchise "rules" change with every installment, but they're grasping for bloody straws at this point.
And let's not pretend the killer reveals ever make sense. "Scooby-Doo!" shorts are more coherent.
Yet audiences clamor for more, more more "Scream," and by that standard the sixth installment delivers. It's smart (enough), moves at a solid pace and features a young cast with enough perk and promise to make you root for their survival.
So why didn't they make better use of the Big Apple setting?
Scream VI | Final Trailer (2023 Movie)
We pick up where the originally titled "Scream" (2022) left off. Young Sam and Tara Carpenter (Melissa Barrera and Jenna Ortega) left their cursed hometown of Woodsboror for New York City. Tara is in school and seemingly detached from the horrors of the last movie, while Sam isn't convinced Ghostface is in their past.
Guess who's right?
Bodies begin piling up around Manhattan, and it's up to Sam, Tara and the rest of the Core Four (Jasmine Savoy Brown, Mason Gooding) to stop Ghostface once and for all.
As if!
RELATED: 'SCREAM' – LET'S DO THE TIME WARP, AGAIN
They get help from a dedicated cop (Dermot Mulroney), an old friend from past "Scream" jaunts (Hayden Panettiere) and, of course, intrepid reporter Gale Weathers (Courteney Cox, the only OG cast member).
The "Scream" franchise makes serious coin, but not enough to afford "Scream" mainstay Neve Campbell, apparently.
We mostly know what happens next. Ghostface will stab his way into our hearts anew, the survivors will expound on the latest horror movie "rules" and the ending will go on for-e-ver. They always do.
Yet there's a briskness to the latest installment missing the last time around. The franchise somehow feels fresh, and energetic, and you have to pin some of the blame on the cast. No one stands out, but they collectively capture enough guts, curiosity and heart to win us over.
Yes, that still matters in the horror genre.
View this post on Instagram
Early on, we're told horror movies capture the culture in profound ways. So a 1990s installment has a different vibe than a 21st century shocker.
That's correct, to a point. "Scream VI" somehow dodges the woke factor, another reason to cheer the sequel on. A sub-current regarding conspiracies falls flat on its face, though, through no fault of the film.
How could screenwriters Guy Busick and James Vanderbilt know so many "conspiracies" would come true in short order? The pandemic alone makes that story hook foolish.
Otherwise, the "Scream" saga offers a fine diversion with plenty of head-scratching moments. Like plot holes? You'll love this chapter of the series. Frustrated by horror movie characters who make dumb decisions?
This is Nirvana.
Hello, NYC. #ScreamVI pic.twitter.com/n3yJgNv7ZS

— Ghostface (@GhostfaceTalks_) March 7, 2023
The opener, often the strongest part of a given "Scream" entry, doesn't disappoint. It also takes a risk or two that's sorely needed in an extended franchise.
We're treated to one chilling sequence set on an NYC subway, but otherwise the Big Apple doesn't play into the proceedings like it could, or should. This could be any large-sized city, and New York's unmistakable flavors aren't tapped to their full potential.
Oh, well. There's always "Jason Takes Manhattan."
HiT or Miss: The "Scream" franchise should be on its last legs, but don't tell the creative minds behind "Scream VI." They're too busy uncorking this guilty pleasure.