Interviews
'The Quarry' Director Shares Indie Film's Cold Truths
Scott Teems explains the battle behind the film and his vision for 'Halloween Kills'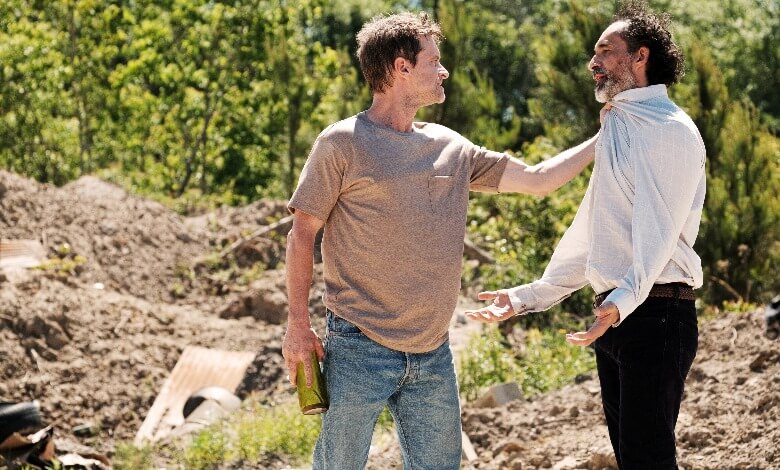 Director Scott Teems has no qualms with the limitations tied to independent films.
When Teems decided to adapt Damon Galgut's novel "The Quarry," he knew he needed a bit more than what a standard indie film provided.
"I just wanted a bigger canvas … that was our operating principle. Big ideas need a big canvas," Teems says of a story touching on life, death, forgiveness and more. "I wanted to have the resources to play those out … they needed to be played out."
That meant stars, the kind that tell financiers the film will draw some eyeballs. Enter Shea Whigham and Michael Shannon.
"They're two of the most highly respected actors in the world, but they're not box office superstars," says Teems, who previously directed episodes of "Rectify" as well as "That Evening Sun." "There's only a handful of actors who can guarantee a certain amount of money for a budget." That meant the film's producers did plenty of heavy lifting.
"They just willed this project into being with their bare hands," Teems says. "It's always a fight, even when you have great actors."
All of the above combined to help Teems end his 10-year quest to bring Galgut's novel to screens nationwide.
The Quarry - On Demand April 17
"The Quarry" casts Whigham as a man assuming the identity of a priest in order to flee his criminal past. Shannon plays the local sheriff who buys into the priest's charade … to a point. The story tackles poignant themes surrounding revenge, forgiveness and faith, as well as the bigotry that swells from societal preconceptions.
Teems, born and raised in the suburbs of Atlanta, fought to treat the latter with care.
"I'm always striving to err on the side of 'less is more,' sometimes to the detriment of the story, perhaps," he says with a soft chuckle.
"I'd rather hint at what the problem is … or just give you enough where you're intrigued and not slap you in the head on what my ideas are," he adds. "We know there's bigotry in the world … so much more of it is subtle and insidious."
Castings someone in "The Quarry" like Whigham, known primarily for his supporting roles, made Teems' job easier.
"He's genuinely a character actor in the most literal sense … I've watched movies than he's in, and I didn't recognize it was him," he says, citing the actor's turn in "Wristcutters: A Love Story."
Wristcutters: A Love Story (7/11) Movie CLIP - Call Me Kneller (2006) HD
"That's the brilliance of Shea … he's a chameleon. That's what I needed for this character. He could disappear and not draw attention to himself … he's one of the only white guys in town."
"The Quarry's" costume designer, Annell Brodeur, aided that effort with the character's wardrobe.
"He's all earth tones … he's disappearing into this world," he says.
The rest, of course, fell on Whigham.
"He has so much going on behind the eyes. You feel like he's dealing with what he's done," he says.
Teems' next film project couldn't be more different than "The Quarry." He's a co-screenwriter on "Halloween Kills," the extension of 2018's "Halloween" sequel.
Halloween - Official Trailer (HD)
Teems isn't letting franchise lore muddle his methods.
"I try not to approach it differently [than other horror projects]," he says, adding a remake of the Stephen King shocker "Firestarter" is on his plate next.
"I'm not beholden to those legacies in a way that's slavish. I'm not a fan boy … I think that offers me some objectivity to be respectful but open."