Interviews
Veteran Film Scribe Fears Dems Are Crushing Free Speech
Sasha Stone cheers 'Run Hide Fight,' says political press can't tell the truth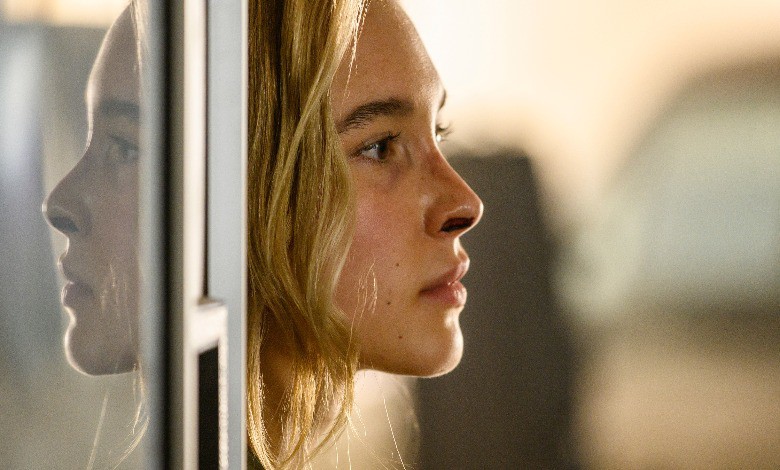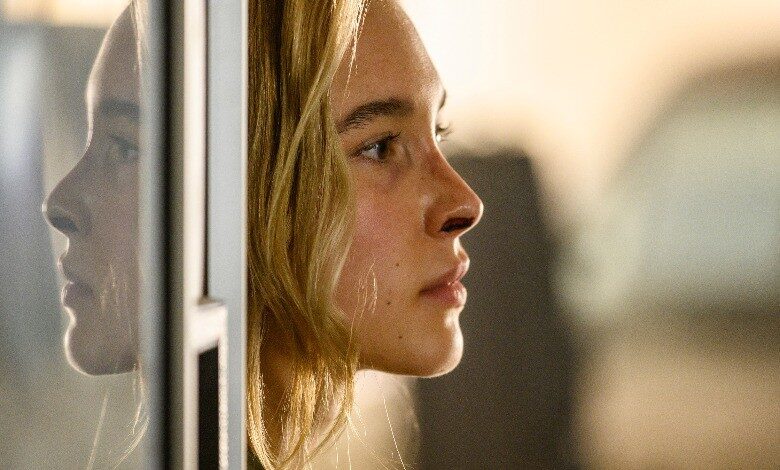 Sasha Stone learned long ago the secret to standing out in a crowded online field.
Be honest, bold and truthful.
Those qualities allowed her to build AwardsDaily.com into a self-sustaining career that snared the attention of Hollywood studios. Now, those same practices could get her canceled.
"The industry I'm in has become so careful in how it talks about things, it's so policed by Twitter," Stone says. "I've been called out quite a few times … I'm radioactive on film Twitter. I'm not a popular person."
That led her to being interviewed by The Daily Wire's Ben Shapiro recently, a decision that will only enhance her radioactive state.
"It could get you deplatformed just for having that conversation," says Stone, who warned her site's contributors that they may feel the fallout from that conversation. She knows if enough people realize she spoke to Shapiro it could cause some to contact studios and demand they pull advertising from her site.
"It's nuts," Stone says. "I don't see any way forward in the atmosphere we have [now]. We have to branch out, expanding our voice … it's become too stifling."
From Filmmaker to Internet Pioneer
Stone started out at film school but she eventually saw her future in film journalism. The Internet's early forums helped guide her along that path. She found a cinema Listserv where film fanatics hung out, talked movies and shared secrets about film criticism.
"It was my blogging school," Stone says of the oft-snobby confab. "I learned a lot about film from them."
That experience also found her dabbling in Oscar predictions, something she'd explore full time in 1999 with her site, originally called OscarWatch.com. An Academy of Motion Picture Arts & Sciences lawsuit forced her to change its name to AwardsDaily.com.
The Internet was the "wild, wild West" at the time, she recalls.
Her site was hardly an overnight sensation, but she never gave up. Five years later, the site started generating income. That allowed her to stay at home with her then-young daughter, a key reason why she stuck with the project.
Stone had plenty of schooling behind her but starting her own business proved daunting.
"I knew absolutely nothing [about running a web site]," says Stone, who did all the writing and web designing herself in those early days. "I made it up as I went along. I made a lot of mistakes."
Her competitive nature overcame her limited skill set.
"I wanna compete with The New York Times," she says with a laugh. "It's part of what drove me to be a provocative writer early on. Never be boring. Make yourself impossible to ignore."
That, combined with "trade" publications that muted their voice to appease film studios, helped her site stand out, she says.
Red Pill in Progress
Stone actively supported Hillary Clinton's failed presidential run in 2016. She views her party much differently today.
"Somewhere right before the [2020] election I started to get really scared about the Democrats and the Left regarding free speech," she says, noting how The New York Times editor who approved a reasonable op-ed written by Sen. Tom Cotton, a Republican, resigned following blowback from within the paper and elsewhere.
NY Times editorial page editor resigns after backlash over Sen. Cotton's op-ed
She started noting other hypocrisies in both the media and liberal circles.
"I suddenly realized how much of the anti-Trump stuff was a lie. I didn't realize the Democrats were that diabolical," she says.
"It's perfectly fine to deplatform anyone who voted for Trump .. it's the new red scare," says Stone, who adds that she loves making friends with conservatives.
"I immersed myself in Trump world … even to this day I still listen to Steve Bannon's podcast," she says, absorbing as much information as she can to get the full picture, not what the media tells her.
"I can't trust the press anymore to tell the truth. They won't," she says. That led her to revisit the Wisconsin Capitol break-in of 2011, where angry progressives invaded the building.
Protesters storm Wisconsin capitol
"People were very supportive of that action," she says. The same held true for the riots that broke out around President Trump's 2017 inauguration.
More recently, the same liberals and reporters who raged against efforts to stifle progressive protests took a knee as the military clamped down on protests during the Biden inauguration, she notes.
She even did what many A-list actors refuse to do – sympathize with Trump voters.
"I saw them as the underclass," she says. "Hollywood doesn't pay attention to them … Donald Trump did. He's the only guy who did."
Previously, Stone took heat for daring to critique then-Vice Presidential candidate Kamala Harris.
"I was called a racist for criticizing her debate performance," she says.
The Increasingly Fuzzy Oscar Picture
Stone began her online career as an Oscar watch expert, and it's still how she sees her expansive web site. The recent changes to the Oscars, from diversity mandates to the forum's increasingly political nature, impacted her passion for the subject.
The Oscars have "painted themselves into a corner. I'm not sure they have a future, honestly. I don't know what they stand for anymore," she says, adding she constantly hears from people that they no longer watch the annual Oscars telecast.
She says even people her daughter's age have little interest in the ceremony.
"It's not about celebrating anything but going through the motions of trying to right the wrongs of society, which was never their place," she says.
The new diversity mandates weren't even necessary since the industry was already moving in that direction, she argues. Diversity quotas may leave talent wondering if they were hired for their abilities … or to check an inclusion box, says Stone, who also weighs in on the political scene via her Substack account.
The new Oscar climate may deliver a sense of approval within the industry, noting how a particular film meets certain criteria, but "that has nothing to do with how people watch movies."
This Film Blogger Won't Run, Hide
Stone caught heat recently for defying her fellow film writers regarding "Run Hide Fight," the first film presented by The Daily Wire. The movie follows a high school teen (Isabel May) who fights back after her school is taken over by a team of shooters.
She applauded The Daily Wire's attempt to diversify the movie landscape, even though "it's something my readers weren't expecting." Her commentary earned her a flood of new traffic, something which resonated with her.
"If all these people are wanting to talk about movies, to be included in the conversation but I'm not including them because I'm worried about my site, is that really useful to anybody?" she asks.
Stone may be attacked on Twitter or even "canceled," but she's not allowing that fear to change her approach.
"People love that Ben Shapiro speaks his mind. They listen to him because he's doing what they can't do," she says. "I wanna try to move in that direction."