Industry News
Opinion
'Sanditon' Fans Launch Massive Artwork Display In Effort To Save Show
The Jane Austen adaptation inspires a fevered attempt to spark a second season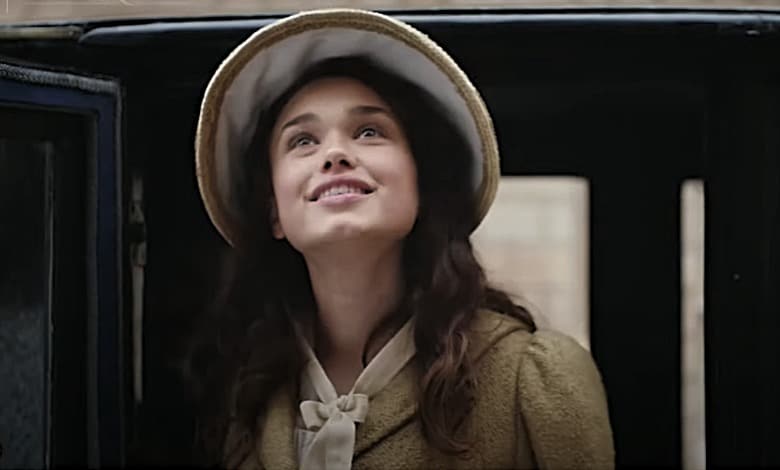 Fans have a lot of influence over their favorite shows.
On more than one occasion, fandoms have banded together to save a show from cancellation or find it a new home on another network.
"Sanditon" fans aren't giving up on a second season of the Jane Austen adaptation, which aired on PBS Masterpiece earlier this year.
"Sanditon" is based on Jane Austen's final, unfinished novel. The series was masterminded by veteran screenwriter Andrew Davies ("Les Miserables," "War and Peace"), who has previously adapted four of Austen's other six novels for television.
The story follows heroine Charlotte Heywood (Rose Williams) from her provincial home to Sanditon, a progressive sea-side resort under development by three entrepreneurial brothers.
She finds herself at odds with one of the brothers, Sidney Parker (Theo James) and we have the classic Austen "will they, won't they" storyline that begs to be answered. The pair's unlikely connection grows from mutual disdain to an undeniable adoration.
The first season ended with a dramatic cliffhanger leaving many of the characters' story arcs left untold. It was announced before the show aired in the U.S. that there would not be a second season.
Determined to earn a renewal from PBS or get picked up from Amazon or rival network, the show's devoted fan group, known as the Sanditon Sisterhood, is taking their movement to a new level with the help of world-renowned artist Simon Beck.
Beck debuted a massive sand artwork display on Sept. 14 to bring international attention to the #SaveSanditon campaign.
The large sand artwork depicting Charlotte and Sidney features the words "who will #SaveSanditon?" Funds were commissioned by fans in just a few short hours to secure Beck's talents for the artwork created on Brean Beach in the U.K.
This follows a #SaveSanditon petition on Change.org which has attracted more than 70,000 signatures to date, as well as being a major talking point on Twitter with over 6 million #Sanditon tweets so far.
The campaign appears to be gaining traction.
Amazon Prime Video sent a tweet to the #SaveSanditon squad suggesting it could revive the show.
What Makes Sanditon Special?
As with all of Jane Austen's stores, "Sanditon" touches upon love and power, but in a modern take, Sanditon explores capitalism and class division like never before. It takes viewers through a transformative time in history where industrialists are building towns and finding investors.
The show also features Jane Austen's first and only black character, heiress Georgiana Lambe played by Crystal Clarke ("Ordeal By Innocent"). The story touches on issues of racism and the appalling consequences of slavery, which makes it relevant still today.
The PBS adaptation, based on a few dozen pages from Austen's hand, is smart, funny and thematically resonant in our current era.
Produced by Red Planet Productions for ITV and PBS Masterpiece, "Sanditon" first aired on ITV in 2019. Bizarre scheduling placed it up against global hit "Peaky Blinders" on BBC 1. The result, unsurprisingly, was disappointing ratings in the UK for the fledgling drama, with ITV deciding not to back a second series.
#SaveSanditon Squad, we hear you and we're doing what we can. Please could you retweet this to let us know how many of you there are so we can make a case for a new season? P.S. Don't use multiple accounts or we'll get in trouble pic.twitter.com/FBfyfG87kb

— Amazon Prime Video UK (@primevideouk) June 17, 2020
It has since been named one of the best Jane Austen adaptations ever, by USA Today. The New York Times named it one of their 50 shows to watch in 2020 and numerous other accolades have been given by national media for the show.
Will the #SaveSanditon fan efforts pay off? Considering Amazon's interest in the fans, it's certainly promising, but only time will tell.
Until then, you can find "Sanditon" streaming on Amazon Prime and Masterpiece PBS.
---
Eva Fry is a Colo-based blogger with SuperSafeway.