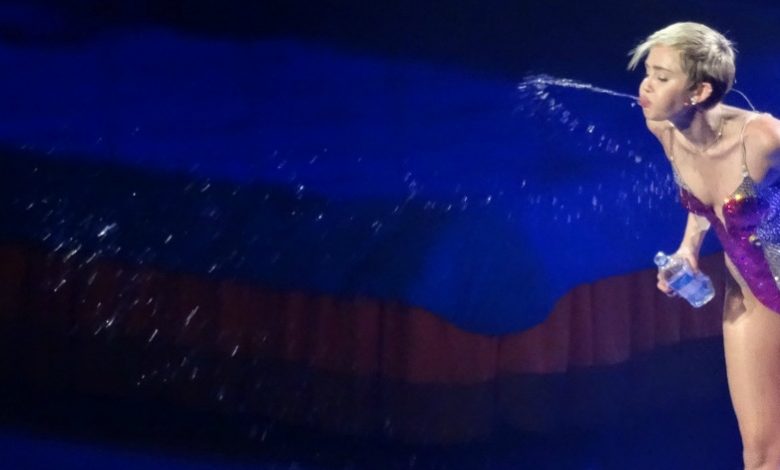 Now making her first U.S.-based CD – honoring, and in collaboration with, Burt Bacharach – Rumer sat down for a revealing interview on the podcast "Kozversations."
Rumer discusses her struggles with fame and mental illness, the revelation she discovered about her biological father as a teen and regularly running into Adele when the rival songbirds lived on the same street.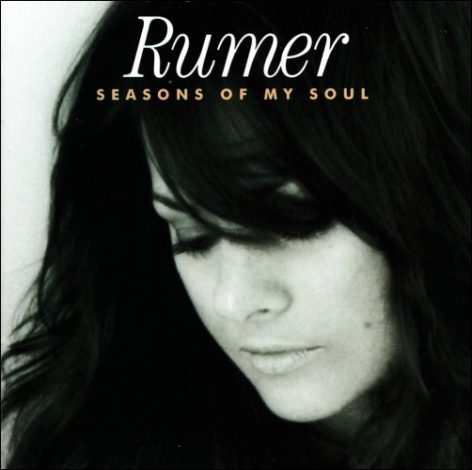 But the 36-year-old saved her most striking opinions for the state of women in the music industry. She blasted the hyper-sexualization of many of today's female acts – and in particular, Miley Cyrus.
"I think that Miley Cyrus needs an exorcism," said Rumer. "She seems like a very nice girl who there's something wrong with. She's into animals and veganism, peace and love, so there's kindness in her soul. But what's with all this disgusting, revolting performing that she does? It's so offensive in every way, it's weird. It conflicts with her obvious, nice personality."
But Rumer didn't stop with Cyrus.
She kept the pressure on female singers who wear skimpy outfits to get attention while artists like herself, Adele, and Alicia Keys thrive while keeping their clothes on.
"Some people just can't help being sexy. Being Beyonce or Rihanna, even covered up head to toe, would be so sexy," Rumer said.
"Nicki MInaj is more talented, but she doesn't display that. I think she's a good rapper but she dumbs herself down. I think they're in a different business than me. They're in the marketing business, but I don't know if they're in the music business. "
Rumer credits her devout Catholic upbringing as the daughter of two British emigres in Pakistan with helping her maintain high moral standards. She and her six siblings all played instruments or sang at Mass. Some of her top songs were actually written as hymns to God.
"Catholicism was nice because it forced me to go to church and to sing and learn hymns. I made that connection very young between singing and praying," said Rumer. "I thought they were the same thing. On my album 'Seasons Of My Soul
' there are a lot of songs like praying, and I still make that connection.'"
Rumer also discussed the public struggles she has faced dealing with fame. Noting that she developed PTSD from the constant scrutiny and pressures of public life, she now believes modern celebrity is mentally unhealthy.
"The problem with that was losing control. Suddenly you're so busy someone else decides when you have lunch or if you have lunch at all," says Rumer. "You're so busy you can't even go through the process of thinking for yourself. When you go through the whole thing of promoting an artist for a label, it's like a product.
"They want you around the world in 80 days talking to people as fast as you can," she continues. "They don't care because they go home at 6 o clock. They don't care you're depressed, haven't eaten in six hours, haven't been home in ages, or you have bronchitis. You don't know what's going on."
Rumer - You Just Don't Know People
Happily married to pianist Rob Shirakbari, who is Bacharach's former musical director, Rumer has learned to manage fame and attain a better life balance. The two share homes in England as well as in Shirakbari's native state of Arkansas. Their union has even helped her find the silver lining in the storm clouds she has endured.
"Fame is totally mad, it's really unhealthy. Can you imagine if it was your birthday every day?  After awhile, you're like this is weird, not right," said Rumer."People giving you presents, being unnaturally nice to you, it's unreal.  But I quite liked it when people were fake nice. There's one guy who was grumpy at the pub for years, and wouldn't look up. Then I was on billboards and he was, "Oh, hi! Nice to see you!" But I actually enjoyed it. I knew it was fake, but it was preferable."
To hear hundreds of other celebrity interviews and thousands of hours of innovative programming, visit www.radiotitans.com.
---
Carl Kozlowski is founder and Chief Creative Officer at Radio Titans (www.radiotitans.com), and host/cohost of its shows "Grown-Ass Men," "Pajama Party," "The Koz Effect" and "Kozversations," plus Chief Guest Booker Winner of the world-famous Laugh Factory's "America's Funniest Reporter" contest.