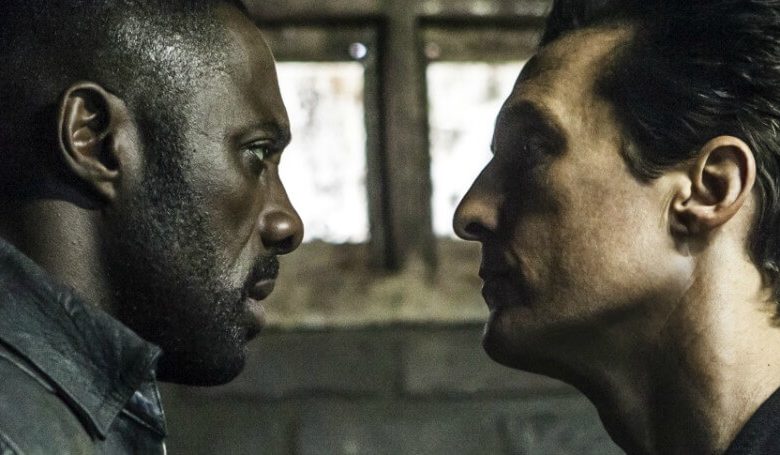 Hollywood has a Rotten Tomatoes problem.
The industry keeps releasing movies that get stained by the site's "rotten" score. That means reviews fall under the 60 percent "Fresh," or positive, threshold.
The popular site aggregates movie reviews from traditional and new media critics, pooling their overall scores to generate one definitive ranking. [Editor's Note: This critic posts his reviews at the site each week]
Recent films like "The Mummy," "Baywatch" and "The Emoji Movie" all drew withering press reviews. And, as a result, their Rotten Tomatoes score were either poor or downright embarrassing.
"The Emoji Movie" falls into the latter camp.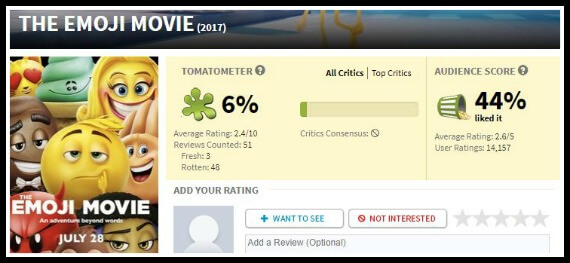 Many movies were once thought to be critic proof. Not anymore, apparently. When the Tomato speaks, movie goers listen.
So are Hollywood bean counters. And they're none too pleased.
Hollywood studios have commissioned a number of studies on the subject in recent months. National Research Group found that seven out of 10 people said they would be less interested in seeing a movie if the Rotten Tomatoes score was 0 to 25. And social media research firm Fizziology, which tracks every major Hollywood release, discovered that a Rotten Tomatoes score has the most influence on moviegoers 25 and younger.
Ouch.
What's the film industry to do?
For starters, it could mean critics screenings held closer to the film's opening date. This critic will be screening "The Dark Tower" less than 24 hours before its release.
THE DARK TOWER - Official Trailer (HD)
In theory, that means potential customers won't see a RottenTomatoes.com score before those advanced sales start piling up on sites like Fandango.com (which bought RottenTomatoes.com in 2016)
Studios have been "hiding" select movies from critics for years. That's hardly new. Now, in our RottenTomatoes.com world, that might happen more often.
The answer to the "problem" is obvious: make better movies. That doesn't seem to be the industry's first instinct.
The Hollywood Reporter connected with a power player at Sony. He revealed a snippet of strategy which could become reality in the weeks and months to come:
Sony, like every studio, is looking for their own basket of rotten eggs to throw at review aggregator Rotten Tomatoes in hopes of combating a bad "Tomatometer" score. That means screening some titles later and later for critics.
The same executive also complained that his recent film, "The Emoji Movie," wasn't meant for critics.
Here's a dirty little secret about the modern movie critic. They're much easier on the films Hollywood can't stop making than in the past:
Think:
Horror
Science Fiction
Superhero movies
The Rotten Tomatoes scores for "Spider-Man: Homecoming" and "Wonder Woman," for example, are sky high.
Today's critics are easily swept up by movie hype. Consider the accolades thrown at Christopher Nolan's "Interstellar" in the first wave of reviews before its Oct. 26, 2014 release. Once the mania died down, subsequent reviews were more nuanced, and less celebratory.
It's only natural. If you cover an upcoming film for six to nine months, sharing every last tease along the way, you can become invested in its success.
And then there are the "message" movies which also get a healthy bump from critics. Think "Ghostbusters," a mediocre movie which became a cause celebre for its all female cast. Just ask Richard Roeper about the "Ghostbuster" effect.
Even with all of that, Hollywood keeps cranking out movies that very few critics can stomach.
If you cover an upcoming film for six to nine months, sharing every last tease along the way, you can become invested in its success.
Click To Tweet
Hollywood might dodge some potentially bad reviews by holding critics screenings at the last minute. The strategy won't have much impact. Word of mouth travels at the speed of Twitter. Audiences care about their friends' reactions to films as much as movie critics.
Maybe more. They're also savvy enough to know that a movie without any early reviews is a bad sign.
In theory, delaying reviews could boost ticket sales for that precious first day. Maybe. By Saturday, savvy consumers will know everything they need to know about a film thanks to social media.
Now, let's see Hollywood try to solve the problem another way.
Up. Your. Game.