Interviews
Contributors
Robert Davi Did the Unexpected in 'My Son Hunter'
Actor-turned-director's take on Biden's drug-addled son may surprise conservatives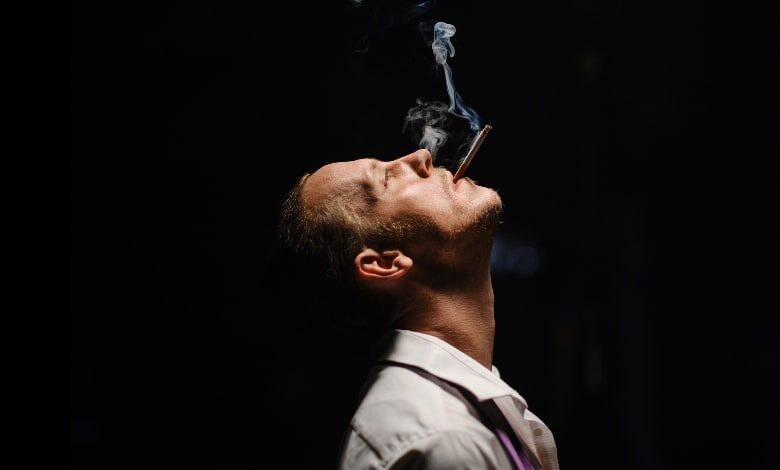 Robert Davi wasn't interested in caricatures when he signed on to direct "My Son Hunter."
Davi demanded something more from the project than using President Joe Biden's son as a punching bag.
The filmmaker referenced David O. Russell's "American Hustle," a 2013 film that stylishly depicted corrupt characters in conversations with the film's producers.
Russell's humorous, dark, yet heartfelt approach was the strategy Davi craved.
American Hustle Official TRAILER 1 (2013) - Bradley Cooper, Jennifer Lawrence Movie HD
"When they asked me to direct, I said, 'I want to make a nuanced movie," Davi recalled during a discussion about the upcoming film, which stars Laurence Fox as Hunter Biden and John James as his father, Joe Biden.
Also included in the cast is Gina Carano, fresh off "Terror on the Prairie" for Daily Wire's streaming service.
On top of "American Hustle," Davi revealed he also took inspiration from Hunter Biden's memoir, "Beautiful Things." The tome let the president's son explore his drug addiction and other personal, headline-making controversies.
My Son Hunter Full Trailer | MySonHunter.com
While the trailer for "My Son Hunter" makes no apologies about showing political corruption up close, Davi said viewers may feel some "sympathy" for the Biden offspring.
It's not enough to excuse any alleged crimes, though.
As an actor who has played everything from heroic cops to terrorists, Davi stressed the need to "humanize everyone" in the picture, warts and all. It's exactly what makes great Hollywood movies matter.
"We have to make movies that can compete in the marketplace that conservatives love to see and are proud to [see] made, and the Left can't avoid," he said of the less agenda-driven approach to the project.
View this post on Instagram
As for the unique release strategy behind the movie — it's Breitbart News' first foray into film distribution — Davi pushed for that plan from the beginning. He's written plenty for the site and had a close relationship with the late Andrew Breitbart.
"I said, 'I think it would be great for Breitbart to get into the film because Andrew's cry was 'politics is downstream from culture,'" Davi revealed about the film, available Sept. 7. "To me, it was a fit."
Davi's face is instantly recognizable to most filmgoers. His credits include being a Bond villain ("License to Kill"), plus starring in two titles in the National Film Registry ("The Goonies," "Die Hard"), bona fide cult classics ("Maniac Cop 2," "Showgirls") and franchise fare ("Predator 2," "The Expendables 3").
People may not know he's also got some clout behind the camera, most notably directing 2007's "The Dukes."
You can pre-order "My Son Hunter" at the film's official web site.
Zachary Leeman is the author of the novel 'Nigh.' He has covered politics and culture for Mediaite, LifeZette, and others.