Industry News
Contributors
Opinion
That Time Michael Mann Turned 'Heat' Into a TV Series
Before reading Mann's 'Heat 2,' seek out the forgotten 'Robbery Homicide Division'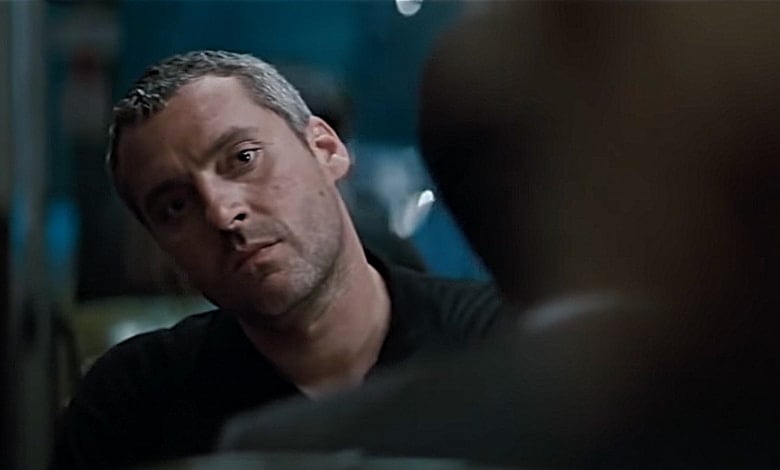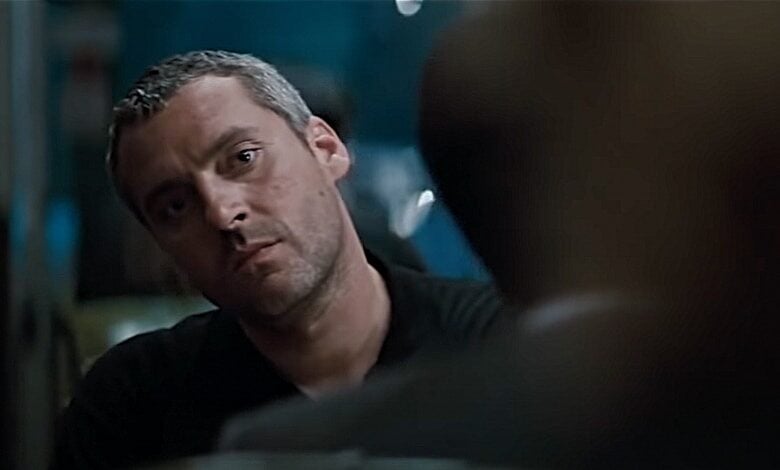 "The action is the juice."
It's just one of the ridiculously cool lines that inhabits Michael Mann's magnum opus, 1995's "Heat."
The line is spoken by Tom Sizemore's Michael to his fearless criminal leader Neil McCauley (Robert De Niro). Michael's boss is inquiring about taking on the team's latest job with unexpected "heat" coming from law enforcement.
"For me, the action is the juice," Sizemore spits with a revealing smile.
The line shows the snake-like quality to the man, but it is also ties into Mann's larger themes about the bonds between men drawn to promises of something bigger on both sides of the law.
Heat (1995) Trailer #1 | Movieclips Classic Trailers
"Heat" would not be the last time Sizemore would use the signature line. He deployed it to describe his character in another Mann production, the little-seen "Robbery Homicide Division."
The 2002 drama series should not only be more in the conversation for the amount of ground it broke early in the history of dramatic television, but also for its place in Mann's unofficial "Heat" cinematic universe.
It's one where one of the most talented living directors essentially tells the same story over three decades without ever feeling like he's visited the well one too many times.
"Sam Cole is what he does," Sizemore told SF Gate about his character in "Robbery Homicide Division." "His essential nature is, he's a hunter. It's his juice, as I call it — the action is the juice. He's out to catch big game."
"Robbery Homicide Division" debuted on CBS in 2002 and marked Mann's return to television after exiting for a feature film career.
The series, starring Sizemore in the lead role (hello, 2002!), followed what's essentially a version of Al Pacino's crew from "Heat," a team of elite Robbery Homicide detectives working the Los Angeles beat.
It marks just one step down the rabbit hole that is "Heat," as the film itself serves as a remake of Mann's own 1987 made-for-TV movie "L.A. Takedown." This August will also mark the "Heat" world moving into a new medium with Mann releasing a novel sequel to his own movie, which he has been teasing on social media.
Heat 2 begins with a wounded Chris Shiherlis desperate to escape LA. #heat2
Pre-order Heat 2 here or wherever books are sold.
Amazon: https://t.co/A9NESiMrby
B&N: https://t.co/VmT5o8S2LL
Indiebound: https://t.co/mfmIdrdnix
Apple: https://t.co/MZkfPXtwDH pic.twitter.com/qPWoZLaRGj

— Michael Mann (@MichaelMann) March 2, 2022
The implications and deeper meanings of "Heat" have and rightfully will be examined for some time, and "Heat 2" has plenty of excitement around it. The Mann Cinematic Universe of cops and robbers is all good and fine, but "Robbery Homicide Division" appears to have become the embarrassing drunk uncle, iced out from public acknowledgement and deemed not even worthy of ridicule.
"Robbery Homicide Division" today is deprived of any sort of home video or digital release, lost in the shuffle of CBS procedurals that couldn't survive a landscape once burgeoning with "CSI" and "NCIS" variations.
What makes "Robbery Homicide Division" worthy of attention from any Mann or "Heat" fan is the fact that it subverted genre expectations and cultural trends just as its movie inspiration did.
It's a raw piece of work.
Unlike many cop procedurals at the time, "Robbery Homicide Division" really didn't have a set stage for its action. Instead, it constantly put its characters on the move and in new locales, making Los Angeles the same sort of dynamic character that it is in "Heat."
It was a bold swing, especially on a network like CBS that thrived on setting and meeting expectations at the time. What also helped give the show a unique look (and what helps lo-fi YouTube uploads still look decent) is the early implementation of digital video, something Mann would experiment more heavily with on 2004's "Collateral" and 2006's "Miami Vice" adaptation.
RELATED: Why 'Die Hard' (Still) Matters
You can see the same sort of contrasting shots of lit cities in pitch-black darkness to varying lights creating hues across characters that would make for signature looks in "Collateral" and "Vice."
"Yeah, that was [the] very early days of Hi-Def. We shot the whole show on what's really a newsreel camera … That was the Sony F-900. And some of that, then of course, showed up in Collateral, the use of Hi-Def. That's the first time we were experimenting with it; we did the whole thing on Hi-Def. It was exciting," Mann told Entertainment Weekly later about the decision to go digital to capture the constantly on-the-move production.
"Robbery Homicide Division" had far too much kinetic energy for what it was, ultimately leading to its downfall after one season. While Mann points to the ratings never being where CBS wanted, Sizemore has subsequently admitted a drug arrest at the time didn't help matters and put a strain on his relationship with Mann, a director whom he considered a mentor.
Next to Sizemore is a team full of authentic, but slim, characters and talented performers like Mario Van Peebles were brought in for regular roles. While there's no escaping that "Robbery Homicide Division" is a beast frothing at the mouth to get out of its cage of week-to-week murder mysteries, the cast is powerful and full of Mann regulars.
The show packed an energy to match the sleek writing and digital photography that feels wonderfully Mann-ish.
It'd be difficult for a show like this to not find some kind of audience today on a streamer like HBO Max, which will soon be hosting Mann's "Tokyo Vice."
Tokyo Vice | Official Trailer | Max
One episode of "Robbery Homicide Division," titled "Life Is Dust," serves as a "L.A. Takedown" version-of-sorts to 2006's "Miami Vice." Both the show and movie tackled a story of a cop toeing an undercover line complicated by a beautiful woman enmeshed in the wrong side of the law.
It's a plot that would have been fitting for the original "Vice" – and he would use it in the film – and that's one of the exciting aspects to "Robbery Homicide Division." The series would enjoy far more creative freedom today, but even for 2002, it feels like Mann was able to take his "Vice" stories and take them to the next level of authenticity.
"Robbery Homicide Division" is a difficult show to recommend to the general public. It's hard finding quality copies, but it's worth the try for anyone who can't get enough "Heat."
Zachary Leeman is the author of the novel "Nigh" and co-host of the "Man of Science, Man of Faith" podcast. He has covered politics and culture for Breitbart, LifeZette and others.