Industry News
Richard Dreyfuss: Woke Will Kill America
Oscar winner warns of Facebook censorship, attempts to silence debate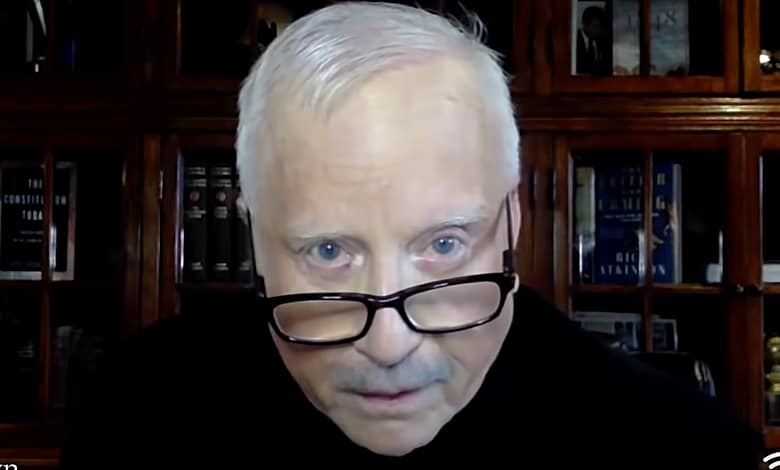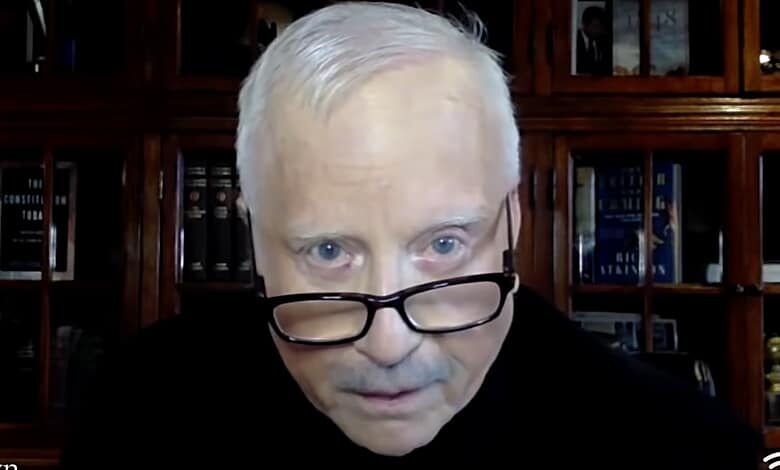 Most Hollywood actors, from rising stars to A-listers alike, are sitting out the fight to save free speech.
Even on Oscar night, when celebrities use their podium time to promote pet causes, free speech doesn't get a close-up. Many celebrities have cheered on social media titans for banning select leaders.
Others wish Fox News, the popular cable channel serving right-leaning audiences, would be banished.
Richard Dreyfuss is a startling exception to all of the above.
The star of "Jaws," "Close Encounters of the Third Kind," "The Goodbye Girl" and "What About Bob?" joined right-leaning podcaster Megyn Kelly this week to tackle the subject head on.
And he didn't hold back during the robust, and frank, conversation.
Dangerous Tech Rules and Regulations on Free Speech, with Richard Dreyfuss
The man behind The Dreyfuss Civics Initiative, born to instill a sense of the American experiment in students, railed against Big Tech's attempts to silence debate.
Need a chilling example?
Facebook, along with Twitter, censored the Hunter Biden laptop story two years ago, a report now confirmed by multiple news outlets. Dreyfuss called that suppression, conducted weeks before the 2020 presidential election, "despicable."
"It's breaking the most fundamental part of the First Amendment," he said of the maneuvers.
RELATED: Big Tech Is Crushing Conservative Comedy
Social media giants attempting to "protect" citizens from information do us all a disservice.
"There is a lack of trust in the brains of our young people. We think they'll be putty in the hands of an influencer or social network owner," the actor said. "This has been happening since social media has been our constant companion."
The Dreyfuss Civics Initiative, a passion project for its creator, offers a different message than what Hollywood churns out today. Patriotism matters. So does the kind of critical thinking that yields an informed populace.
"We have ethics and values … right smack in the middle of the Constitution," said Dreyfuss, who has leaned to the Left over the years but quit the Democrat party in 2004. Now, he's eager to hear both sides of the political debate without partisan bickering. "You have to trust the system."
Dreyfuss repeatedly referenced the current woke ideology, which stifles debate and cheers on censorship, during the conversation. He didn't utter the word "woke," but everyone knows what he meant.
"We've all been trained to use certain words and not use certain other words," he said, something that matters especially given events in Ukraine. It's why censoring either side of the current conflict is a mistake.
"Both sides in a war make mistakes or do something you don't approve of," he noted.
RELATED: SHOCK: Meet the Artists Against Free Speech
Kelly shared a troubling story of how her child's school teacher, when pressed on a challenging subject, essentially stopped the lad cold.
"I'm uncomfortable with this conversation. I'm shutting it down," Kelly recalled of the teacher's reaction.
That didn't sit well with Dreyfuss.
"Intellectual curiosity is the goal of American public schools," he said, adding the current cultural trends spell doom for his beloved country.
"If you want America to continue to exist as the country that has a specific meaning which it's had now for 200 years … if you want to kill it, do what you're doing now," he said.
Protesters disrupt remarks by Jeff Younger at the University of North Texas
The Oscar winner also weighed in on Will Smith's assaulting Chris Rock at the March 27 Academy Awards gala. Dreyfuss blamed the culture for Smith's inability to reign in his impulses.
"Will Smith would no more have approved of his own behavior had this been 10 years earlier than he would have jumped off the Brooklyn Bridge, but there's no boundaries anymore because no one is teaching them to us.
"No one is teaching the Bill of Rights and that, ultimately, is the society's picture of proper behavior. No one is teaching that and no one is calling for it. That is the worst decision a society can come to."
He wasn't finished.
"It's not just Will Smith. It's not just the Academy Awards. It's who we are and how did we get to this clownish place," he said.
Dreyfuss' self-named Initiative features this quote from the actor on its home page:
"Teach our kids how to run our country, before they are called upon to run our country…if we don't, someone else will run our country."