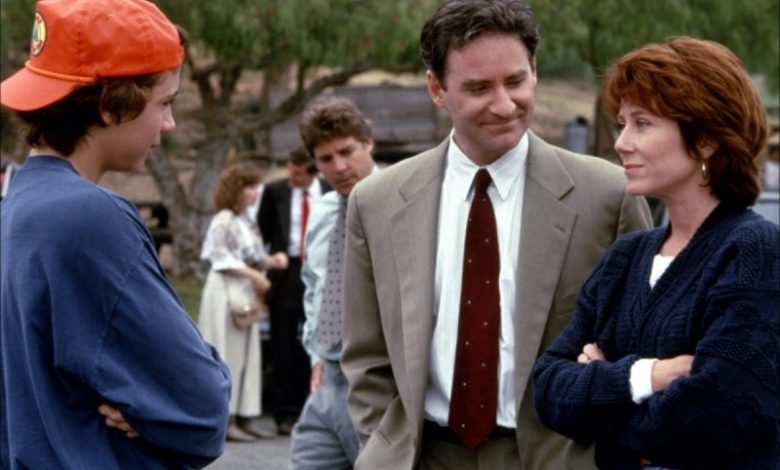 The biggest question left by the ambitious film remains unanswered. Where did the great Kasdan go?
The man who directed "Body Heat," "The Big Chill" and "The Accidental Tourist" and helped write "Raiders of the Lost Ark" and "The Empire Strikes Back" all but vanished as a creative force after "Grand Canyon."
His follow-up feature, "Wyatt Earp" underwhelmed, and he's only directed three movies since then. The most recent of the trio, "Dreamcatcher," stands as one of the shoddiest mainstream horror movies in recent memory, no small feat given the genre's general welfare.
That makes "Grand Canyon" a true curiosity, one so stuffed with meaty ruminations it's worth a fresh look.
The ensemble cast is led by Kevin Kline as Mack, an L.A.-based noble heart saved from a car jacking by a tow truck driver named Simon (Danny Glover).
The two share little in common beyond their sense of humanity, but Mack can't let Simon walk out of his life after their chance meeting. Mack's preoccupation with Simon distracts him from a crumbling marriage and the flirtations of a young co-worker (Mary Louise-Parker).
Mack's wife (Mary McDonnell) has a fixation of her own. She discovered an abandoned baby while out jogging and now wants to adopt the child even though her oldest biological child is near college age.
"Grand Canyon" never hides its out-sized aspirations. It puts them out on full display and dares you to mock them. At times, the crush of calibrated plot twists and existential exchanges feel like a tarp thrown over the story. But soon it's clear those themes are the movie, the fabric of the questions Kasdan and co-writer Meg Kasdan (his wife) can't help but ask.
A sterling cast, including a restrained Steve Martin as a blowhard movie executive, never let "Grand Canyon" succumb to its excesses. They're collectively nimble even as the story piles on one coincidences atop another twist of fate. And Kline doesn't fall back on his near-genius comic chops here. He's dazed, confused and open to what life has to offer him, even if he's a little slow on the uptake.
"Grand Canyon" marks the work of an auteur so confident in his gifts he's willing to stretch them like taffy to ask questions with no easy answers. It's hard not to throw one more onto the pile – will we ever see that Kasdan again?