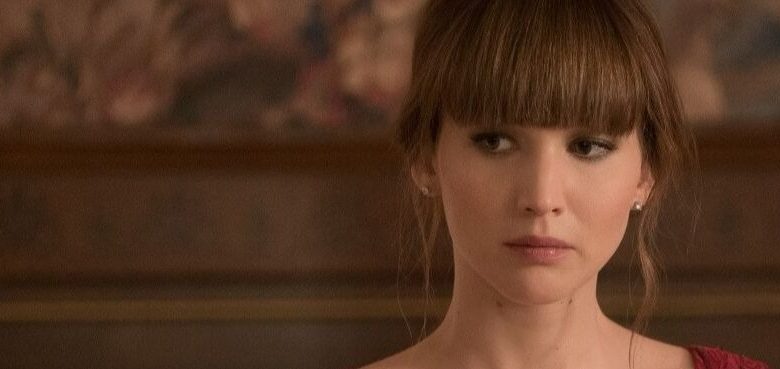 It's hard not to expect "Atomic Blonde 2: Russian Dressing" from Jennifer Lawrence's latest.
"Red Sparrow" arrives with all the trappings of a chic, female-led spy flick. Only that's not what this well-told tale is about.
Lawrence's character is no action hero, even if you'd be wise to avoid confronting her. "Red Sparrow" is more thoughtful than that, a shrewd saga with a nasty uppercut. It's like the storytelling we sorely miss from the '80s where the narrative didn't devolve into a series of frantic twists that make less and less sense.
Red Sparrow | Official Trailer [HD] | 20th Century FOX
Lawrence plays Dominika, a gifted dancer in the Bolshoi Ballet. We see her career collapse courtesy of a gruesome leg injury. Dancing is soon the least of her woes. She doesn't have enough money to support her sickly mother (Joely Richardson). Enter her uber-sketchy uncle, Vanya (Matthias Schoenaerts), who sees another potential career for his lovely niece.
Only the spy business he enrolls her in isn't all world traveling and shaken, not stirred martinis. This is a rough and tumble bloodsport, where a spy's sexuality is not just tapped but deemed essential.
That leads to some humiliating sequences where Dominika musts perform for her teachers in the most degrading ways possible. There's a point here, and it's mostly showing spy games aren't like we see in Bond adventures.
Lawrence is broken but not defeated. And when she meets an intriguing CIA agent (Joel Edgerton) she sees a chance to emerge from spy school on her own terms.
FAST FACT: Jennifer Lawrence dropped out of middle school to pursue acting.
Director Francis Lawrence of "Hunger Games" showcases a Russian sub-culture few would claim as their own. His finest work comes early on, as we see the doomed dancer and a seasoned spy go through their colorful paces.
The tone is gritty and dehumanizing at every turn, but some stellar supporting players give the story a jolt. Jeremy Irons makes any movie better, and his appearance in "Red Sparrow" provides a much needed jolt. Charlotte Rampling snags more screen time, but you'll wish her character got more attention, more context.
As for Lawrence, it's clear her abilities translate to most genres. She's credible as both a spiritually crushed performer and a woman ready to strike out on her own.
It all adds up to a smart, competently told drama with another charismatic turn by Lawrence. She's incapable of giving any other kind, which makes "Red Sparrow" a cut above most spy fare.
HiT or Miss: "Red Sparrow" delivers a patient brand of storytelling, the kind that went out of style along with shoulder pads and mullets. Watch it and recall a less complicated era of movie making.
THE PARTY
Politics and dysfunction battle for supremacy in the new micro indie "The Party."
Guess which emerges victorious?
The film checks in at a scant 71 minutes. In that time we're treated to a volley of progressive bromides, infidelity, looming death and so much more. So why are we glad to see those end credits roll?
The Party Trailer #1 (2018) | Movieclips Indie
"The Party" follows Janet (Kristin Scott Thomas), the new UK Minister of Health. She's throwing a party to celebrate her good fortune with some of her dearest friends.
As the saying goes, with friends like these …
Tom (Cillian Murphy) keeps ducking away to snort cocaine. Martha and Jinny (Cherry Jones and Emily Mortimer) can't find happiness despite learning some amazing news moments earlier. Janet's husband (Timothy Spall) looks as if someone kicked his dog … and just kept on kicking.
Only Janet's dearest chum (Patricia Clarkson) seems in fine form, but even she fears for the political head winds facing the new leader.
It's a scrumptious cast, the kind a story like this demands. It's essentially a play transferred to the screen with beautiful black and white film stock to ease the shift. Dramatically, it's over the top from the opening shot, too, and the histrionics only ramp up from there.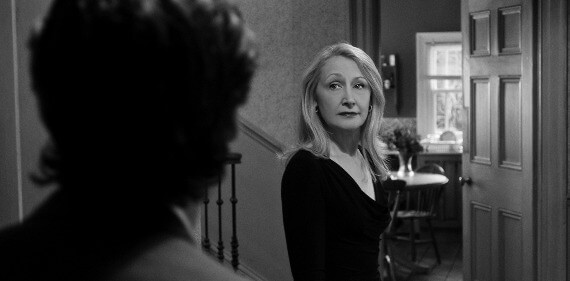 The characters are routinely at each other's throats but some of the dialogue is sharp enough to draw blood.
"I'm not a Nazi," one party goers cries.
"You're very attached to dogma," another spits back.
Clarkson gets the lion's share of juicy lines. Who better to deliver them with just the right sense of moral outrage?
The big takeaway? Writer/director Sally Potter ("Orlando") can't stop mocking these well-intentioned souls. They all care so much … but will snipe at each other at the slightest provocation. They talk about the glories of government-run health care but scamper to private doctors when they need some help.
Waiting two weeks for an appointment is for other people.
News that one of the party goers is pregnant with triples sets off modest congratulations along with a "babies are runing the planet" rant. Delivered sweetly, of course.
It's rare to see progressives tweaked with such alacrity. It still doesn't mean this "Party" is worth your while. It's fitfully engaging and exhausting all at once.
FAST FACT: Sally Potter says some cast members openly weeped during production. Why? They heard the results from the Brexit referendum.
Yes, the conversations occasionally draw blood. So what? We're left emotionally cut off from the key players, rendering those zingers meaningless. The final shot is meant to knock us out. Instead, you might just give it an eye roll.
At best.
Naturally, any notion of faith is treated like an unwanted dinner guest. Then again, who would want any of these tortured souls in your home? You'd lock the doors and count the silverware if they managed to sneak in.
HiT or Miss: "The Party" gathers a great cast for a trifle of a tale better suited to a streaming view, nothing more.